Writing a clear job description that will attract qualified candidates is the first step in finding a professional Copywriter. To help you with the process, we've created a FREE Copywriter Job Description Template that covers all of the necessary details you need in the recruitment process.
We propose utilizing VIVAHR software to submit the form to many job boards and obtaining results as soon as possible.
What is a Copywriter?
Copywriters provide written material for a wide range of applications, including ads and well-researched articles. They learn about their employer's or clients' demands, participate in brainstorming sessions, create unique material, and maybe help with other areas of the creative process.
Related Job Titles for Copywriter
Creative Director
Marketer
Blogger
The Top Copywriter Skills
| | |
| --- | --- |
| | |
| | The ability to write is the first and most important hard talent that these professions possess. Copywriters work on a variety of projects, from long pieces of material (such as white papers and journal articles) to brief product descriptions and advertising slogans. All copywriters should be able to communicate concepts in writing that eventually persuade an audience to take action. |
| | Aside from textual communication, copywriters must also be able to communicate effectively verbally. Communication skills may help copywriters succeed by allowing them to speak out during meetings, communicate with colleagues and clients, and launch sales presentations when appropriate. |
| | Copywriters working on digital marketing and advertising campaigns will require a diverse set of technical and technological abilities. Copywriters, for example, need to be able to utilize content management systems, generate web pages, apply basic formatting, and do other duties in order to be effective in the online and digital environment. |
| | Copywriters are no strangers to this type of thinking, as it requires a lot of ingenuity and imagination to create written stuff. Ability to develop new connections between concepts and find novel ways to promote brands and enterprises are examples of creative thinking talents that may help these individuals thrive in their positions. |
| | Strong research abilities are essential for every copywriter, especially when working on more complicated assignments like white papers or technical manuals. Additionally, when copywriters develop fresh advertising or marketing materials, they must conduct some research. Copywriters who design promotional materials, for example, may do research on rival firms to determine what kind of advertising is effective. This sort of research may aid copywriters in developing a writing plan as well as a customer-reach strategy. |
Copywriter Job Description Template (Free)
We're looking for a talented copywriter who is committed to producing high-quality unique material. Copywriters will collaborate with others to better understand project goals, create material that meets the demands of the customer or employer, participate in brainstorming sessions, and undertake research to help build or support writing. You should also be willing to help with other creative processes, such as the selection of graphic elements.
You must have great writing and research abilities, as well as the capacity to adapt to the changing demands of your clients or organizations, to be a successful copywriter. You should be on time, motivated, and meticulous.
Copywriter Duties & Responsibilities:
Interpret creative briefs to create and generate creative concepts for allocated brands to implementation.
Investigate and understand the client's goals and target audiences.
Create and edit original writing for a variety of company marketing and communications products.
Collaborate with a team of account managers and creative employees.
Present copy thoughts and final deliverables to the internal team and, if needed, to a client representative, as well as engage in client pitches.
Rewrite the copy depending on feedback from internal and external sources.
Copywriter Requirements:
A bachelor's degree or higher in marketing, communications, or related field.
Experience working as a copywriter or in a similar role is necessary.
Excellent writing, editing, and proofreading abilities
Knowledge of web content strategy and development.
Strong research skills and SEO experience.
Creativity.
Spirit of cooperation.
Outstanding time management and organizing abilities.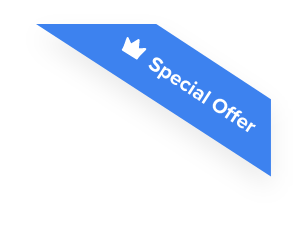 Joshua F.
Redline Electric & Solar

"The best recruiting platform on the market! VIVAHR allowed us to create a dashboard and applicant experience like no other!!"
Get more applicants from the
Best Job Boards
Post for free to 50+ job boards
Unlimited Job Postings
Unlimited Applicants

Sample Interview Questions For Copywriter 
Feel free to use these sample interview questions for Copywriter once all your applications are in one place. Questions will help you to get the best first for the role of Copywriter.
Personal 
What motivates you to work as a copywriter?
Why work instead of freelancing?
What do you believe to be your finest piece of writing thus far?
Human Resources
Do you like working in a team?
How do you deal with high-pressure circumstances and short deadlines?
How do you deal with critique and incorporate it into your writing?
Management
What variables do you believe are accountable for a good copywriting campaign's outcomes?
What is the most important reason you can't miss a writing project deadline?
What do you believe the most crucial components of successful copywriting are?
Technical Skills and Knowledge
What level of SEO expertise do you have?
Do you make an effort to make your content search engine friendly?
Are you able to work with WordPress?
What are the Educational Requirements For a Copywriter?
A bachelor's degree in communications, advertising, marketing, English, writing, or another similar discipline, as well as relevant work experience, is frequently required for copywriter roles. Candidates can improve their persuasive writing, critical thinking, and marketing abilities by taking courses in these subjects. Many relevant degree programs help job candidates build a portfolio of writing examples to show potential employers their originality and abilities.
How Much To Pay a Copywriter When Hiring
Copywriters usually earn from $42,683 to $64,929 per year, and their median yearly salary is $52,348. The hourly wages go from $21 to $31, with the median hourly pay set at $25.

Frequently asked questions about Copywriter
Before a Copywriter begins a project, what do they need to know about it? 
To completely comply with the criteria specified for the perfect piece of copy, digital copywriters require crucial information about a project/company. Copywriters must comprehend the product's or company's objective, as well as what the copy should convey about the product or service. Most essential, copywriters must understand who the company's target audience is and how they have previously worked to pique their interest.
How do Copywriters go about conducting research?
This gives recruiters trust in your ability to conduct extensive research and how you handle situations where you've hit a brick wall. For diverse copywriting approaches, how do you recognize your sources? Do you make use of cross-references? How do you delve deeper to unearth fresh facts in your field that aren't widely known?
How do Copywriters optimize writing for search engines? 
In a technical sense, one of the most crucial factors to bear in mind for digital copywriting is Search Engine Optimization (SEO). The firm that hires you wants to know that their material will be seen by people who are looking for information about their product or service.
It means that when a potential customer searches for information about your product or organization on Google, your SEO efforts have lifted the material to the top of Google's search results. The idea is to pick keywords that are closely related to your company's product and are commonly used by prospects in search engines.
How does a Copywriter adapt work to appeal to a variety of audiences? 
Gender, age, culture, subcultures, and interests all differ among audiences. As a result, you'll need to know how to write a copy that will appeal to a wide range of people. It is ideal to design rhetoric so that people will appreciate, enjoy, and have their requirements or interests addressed if distinct ranges of the product engage with a particular audience in the categories listed.
Similar Job Descriptions as Copywriter