Find Job Candidates in Tampa
Having a well-organized recruitment strategy is necessary for successful hiring. Adding your job posting on some free job posting sites in Tampa, Florida, should become one of your hiring techniques. But, you need to create an engaging job description first. So, take a look at the following questions for some assistance.
What education does a candidate need to have?
Do you want to hire someone experienced or a newbie?
What kind of working hours do you need? Full-time or part-time?
If you wish, feel free to customize these questions, but it would be good to use some, as they can help you create a precise job description.
How to find job candidates in Tampa?
Check out local job posting sites in Tampa. Opting for some local job boards can help you attract more candidates. So, never skip this part of your hiring process.
Attend Tampa job fairs. Did you know there are virtual and offline job fairs out there? These events can come in handy when seeking a new employee. So, be sure to check some local job fairs.
Do your job posting optimization often. A well-optimized job posting can give you better chances to attract applicants. So, read on to find more about this handy part of successful hiring.
Job Posting Sites For Employers in Tampa, Florida
| | |
| --- | --- |
| | |
| | These are online local newspapers that have a jobs section. With an integrated Monster job board, this can be a handy solution for both applicants and employers. |
| | This is a local career resource site that connects candidates and employers of Tampa. Employers can submit a pdf job posting through email or to the site's database partner. |
| | This site offers various ways to promote your company, from news, awards, press releases, and job postings. There are three pricing options available depending on the number of listings you choose. |
| | This local employment site offers options for both parties. Applicants can search for a job, while employers can post their job openings and attract candidates. There are three pricing plans available. |
| | This is Tampa's resource for strategic online recruiting since 2001. It connects companies with local applicants, and employers can opt for three pricing plans. |
Where to post jobs in Tampa?
Snagajob – This is a job-related site with a long tradition. Snagajob has been present since 1999, and it is known for the option to post hourly jobs. So, any employer that wants to list an hourly job might like this platform.
ZipRecruiter – This site evolved through the years and today it offers numerous job-friendly solutions. ZipRecruiter can add job postings to its job board and post them to other job boards.
Glassdoor – This site offers insight into users' reviews and options to search and post jobs. Glassdoor is a handy employment resource for candidates and employers, and it's popular within the world of online employment.
Employment Statistics
Tampa has a median income of $43,740 and an unemployment rate of 5%. The recent job growth for Tampa is 2.3%, and the future job growth prediction (next ten years) is 42.7%. The hourly wage for Tampa is $8.65.
Tampa Job Posting FAQs
Where can I post my job for free in Tampa?
Finding free job boards in Tampa can be tricky. But, luckily there are some options available. You can check Learn4Good and Indeed. These sites can come in handy when you need some free options. Keep in mind that Indeed offers both paid and free job postings.
How can I promote my job in Tampa for free?
Look for local social media. You can add your job postings for free on local social networks, such as the Facebook Tampa Jobs group, and attract local applicants. Also, use your company's social media channels. You can engage with your followers daily and gain new ones. Some might even become your new job candidates.
What is the job outlook in Tampa?
The recent job growth for Tampa is positive (2.3%), which could mean new job opportunities in the future. Employers should pay attention to the job market changes and adjust their hiring to it.
What do job candidates expect from employers in Tampa, Florida?
Tampa job applicants are looking for a fair hiring process and well-written job descriptions. This applies to any job seeker out there. So, as a hiring manager, you should treat your applicants with respect and provide them with the needed info. Try to keep the hiring process short and update candidates during the whole time.
Is it hard to find talented job applicants in Tampa, Florida?
Talented people are not easy to find. That's why it's crucial to act fast if you spot a candidate you would like to hire. Also, it's vital to do regular talent pooling. This way, you ensure to have talented people close to your company. So, when the hiring time comes, you won't struggle.
How long does it take to fill a job in Tampa?
Filling out a job position in Tampa can take a while. So, if you plan to start hiring, gear up with patience. The hiring process length depends on various factors. The number of applied candidates, company size, and pre-hiring tasks can impact the whole process. But, every company is different, so hiring can last from weeks to even months.
Where do small businesses post jobs in Tampa?
Are you running a small business in Tampa? As a small company, you should have as many job posting sites as you can. The job market is full of big companies, so you should be present on various job boards. That's why we created this shortlist, to provide you with an easily accessible list of handy job posting sites.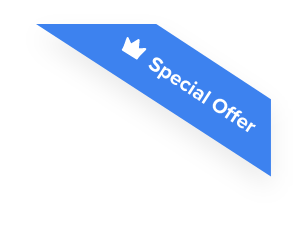 Joshua F.
Redline Electric & Solar

"The best recruiting platform on the market! VIVAHR allowed us to create a dashboard and applicant experience like no other!!"
Get more applicants from the
Best Job Boards
Post for free to 50+ job boards
Unlimited Job Postings
Unlimited Applicants

Job Fairs in Tampa
If you've been in a business for quite some time, you probably have come across job fair events so far. Job fairs in Tampa can be handy for your next hiring journey. These events can bring many benefits, such as:
Meeting with your applicants in real-time
Getting to know employers from your job field
Having a shorter hiring length
What Job Fairs are there in Tampa?
You can check out virtual and offline job fairs in Tampa and see if their suit your company's needs. Just check often for the upcoming job fairs, so you don't miss out on anything.
Tips to help a business find and hire employees more efficiently in Tampa
You should precisely plan your hiring path. This way, you should have an easier time competing with the big guys. The proper recruitment strategy can go a long way. So, check out the following tips.
Always create a stunning job description
Present your job posting on numerous job boards
Organize a meeting with your candidates (online or offline)
How to Optimize Your Job Board Posting to attract job candidates in Tampa, Florida
Did you know a well-optimized job description can provide you with a better conversion? It's a fact. So, don't forget to take care of your postings before you add them to some free job posting sites in Tampa. Here are a few go-to tips to remember.
Describe your company. The first thing applicants should see when they open your posting is info about your company culture. Providing some brief details about your company values can engage your candidates. So, don't forget to add them. Just keep it precise and short.
Write an eye-catching job description. Provide your candidates with detailed job requirements and duties. Remember to use bullet points, as these are proven to help you with better posting visibility. For some assistance, check out our FREE 50+ Job Description Templates.
Add how-to-apply info. Let your candidates know where and how to apply for the open position. You can also create the Jobs section within your website and let applicants apply directly.
Opt for ATS. Hiring can be challenging, but luckily you don't have to do it all by yourself. We created VIVAHR to do all the hard work for you. Our software can post your job postings to more than 50 job posting sites, attract A-Players, and much more… So check it out and GET STARTED.
Related Job Posting Sites in Florida