Job boards for posting jobs in Jacksonville, Florida.
About Jacksonville
Jacksonville is the friendliest city in America with plenty of history for such a young and progressive area. Jacksonville has long been known as an economic powerhouse. Still, recently it's also earned recognition for its startup scene — coming in at #1 on Entrepreneur Magazine's list of 25 cities that are perfect for starting your business. In addition to being walkable and friendly, there are many ways you can take advantage of the natural beauty, from miles-long beaches to nearby state parks filled with hiking trails or wildlife preserves.
Jacksonville is a large city recognized for its warm weather, great fishing, and spectacular beaches. The people of Jacksonville are very welcoming and friendly, which helps to make this city one of the best places to live in the country.
There are many job opportunities in Jacksonville, FL. Jobs range from education to service work to healthcare, and these jobs are ranked one of the most lucrative in Florida.
One of Jacksonville's reasons is such an attractive place to live and work because it's an excellent academic location. Every year, as many as 2,000 college professors come down to attend conferences or teach courses in Jacksonville and end up staying put due to its beautiful beaches and diverse ethnic neighborhoods.
And if that's not enough, there are also more than 100 colleges near Jacksonville with nearly 125,000 students enrolled within them! As far as annual rainfall goes: hitting Florida gives you a 50% chance of at least 20 inches per year.
Top Job Posting Sites in Jacksonville, Florida
Jacksonville is a city with a lot of job resources for all kinds of employment matters. Whether it's a big corporation or a small business looking for new hires, numerous job boards and career centers in the city can help.
| | |
| --- | --- |
| | |
| | Free job posting site helping job applicants in Jacksonville. |
| | Post job listings, search for qualified employees, analyze labor market information, and locate business services. |
| | Their mission is to identify the interests of the great people in their niche and then help them realize their very best potential. |
| | Post your jobs to A Chapter of the American Institute of Architects. |
| | We believe the best way to get a job is to have help. Your local job search resource online |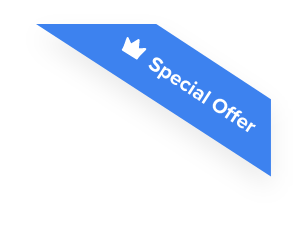 Joshua F.
Redline Electric & Solar

"The best recruiting platform on the market! VIVAHR allowed us to create a dashboard and applicant experience like no other!!"
Get more applicants from the
Best Job Boards
Post for free to 50+ job boards
Unlimited Job Postings
Unlimited Applicants

Employment Statistics
The city of Jacksonville, Florida, is known for its bustling economy and strong employment rates. There are opportunities available in various industries, including finance, auto manufacturing, healthcare services, and many more!
Jacksonville has the second-highest rate of job growth nationally, according to Forbes Magazine! It's also one place where jobs pay above-average wages. In addition, there are plenty of opportunities for residents who speak Spanish at work because over 34% say it on an everyday basis which makes this a good location if you want to continue living your culture while making money.
Employment by Occupations
Most Common Occupations
The most prevalent positions held by residents of the city of Jacksonville are Office & Administrative Support occupations (34 percent), Sales & Related occupations (11 percent), and Management occupations (10 percent).
The most frequent occupations held by residents of Jacksonville are:
Office & Administrative Support Occupations – 51,955 people
Sales & Related Occupations – 43,466 people
Management Occupations – 40,243 people
Most Specialized Occupations
The most specialized occupations in Jacksonville are Material Moving Occupations, Installation, Maintenance, and Repair Work, Fire Fighting and Protection of the Public, and Food Preparation & Serving Occupations.
Highest Paid Occupations
Jacksonville residents with graduate degrees or higher degrees make more money on average than those with high school diplomas. As Jacksonville's economy continues to evolve, highly-educated professionals will continue to have opportunities for well-paying jobs that support various industries and interests. The highest paid jobs held by Jacksonville residents, FL, by median earnings, are Legal Occupations, Computer & Mathematical Occupations, and Architecture & Engineering Occupations.
The highest paid jobs held by residents of Jacksonville are:
Legal Occupations – $75,165
Computer & Mathematical Occupations – $72,894
Architecture & Engineering Occupations – $69,747
The Top Employment by Occupations
| | |
| --- | --- |
| | |
| Business & Financial Operations Occupations | |
| Education Instruction, & Library Occupations | |
| | |
| Office & Administrative Support Occupations | |
| Sales & Related Occupations | |
Employment by Industries
Most Common Industry
Jacksonville offers a wide range of jobs, from health care and social assistance to retail and food services. The area supports the largest workforce in the country, with many medical, dental, pharmaceutical, human services, and hospitality workers.
The most common industries in Jacksonville are:
Health Care & Social Assistance – 62,518 people
Retail Trade – 53,347 people
Accommodation & Food Services – 35,989 people
Most Specialized Industries
Jacksonville is an excellent place for businesses operating within the Finance & Insurance, Administrative & Support & Waste Management Services, and Transportation & Warehousing industries. The city's low costs of doing business, low tax burden, and high quality of life make it a magnet for many major corporations. In contrast, its proximity to other cities makes it a convenient alternative for companies looking to establish a regional presence.
Highest Paying Industries
The highest paying industries in Jacksonville are Computer Systems Design & Related Services; Management of Companies & Enterprises; and Healthcare & Social Assistance.
The highest paying industries in Jacksonville are:
Utilities – $91,870
Professional, Scientific, & Technical Services – $57,500
Management of Companies & Enterprises – $56,522
The Top Employment by Industries
| | |
| --- | --- |
| | |
| Accommodation & Food Services | |
| | |
| Health Care & Social Assistance | |
| | |
| Professional, Scientific. & Technical Services | |
Jacksonville Job Posting FAQs
What Job Fairs are there in Jacksonville?
Job fairs in Jacksonville are a great way to attract talent at the start of the hiring process. Businesses can set up booths at job fairs and meet candidates face-to-face, creating a personal connection that is instantly more memorable and engaging than a regular job posting. If you're in Jacksonville and looking for job applicants, here's a list of upcoming job fairs.
Where can I post my job for free in Jacksonville?
The best way to find the right employees for your company is through a free, local online job board. These free resources provide excellent tools to find and hire qualified candidates. The ideal place to advertise jobs for Jacksonville natives and those in surrounding areas is Jacksonville Jobs Now, Employ Florida, and GreatJaxJobs. These three sites have the most expansive reach of anyone in the region, and they are a must-use for any local business looking to fill positions quickly.
Job boards are a great way to find the best talent. Often companies post their job openings on job boards like Indeed or ZipRecruiter to find the best candidates. Job descriptions on these sites need to be flawless to attract the best talent.
How can I promote my job in Jacksonville for free?
When it comes to publicizing jobs, reach out to the local media, who can ensure that your job openings are put in front of a broad spectrum of potential candidates. While you're at it, take the time to research the most popular news sites in Jacksonville, like News4Jax or First Coast News. You're able to expand your pool of talented people by posting to local Facebook Groups like Who's Hiring in Jacksonville, Florida, and Help Wanted Jacksonville.
What are the Jacksonville employment statistics?
Jacksonville is home to a growing and robust job market. The unemployment rate has fallen to 4.9%, down from 5% in 2010. The city's economy has grown by 2.8% over the last year, and the growth rate is projected to continue. Job growth in Jacksonville is expected to trend at 44.4% over the next decade, higher than the US average of 33.5%.
What do job candidates expect from employers in Jacksonville, Florida?
Job candidates in Jacksonville want a hiring process that's clear, transparent, and free of bias. They also want to make sure their work reflects the diversity and inclusion that they hold dear.
Job candidates in Jacksonville don't want to waste time interviewing for jobs that aren't right for them. They'd like businesses to take the time to understand their needs and expectations before inviting them for an interview.
Is it hard to find talented job applicants in Jacksonville, Florida?
It can be hard to find qualified candidates in Jacksonville. There are many qualified candidates out there, but finding them can take time and energy, so you shouldn't settle for a bad hire. When you aren't working with a good candidate, you aren't working with the best. Finding the best talent is essential to your continued growth as a company.
How long does it take to fill a job in Jacksonville?
To fill a role correctly, recruiters must conduct thorough interviews or reference checks with past and present employees. Despite its importance, the recruiting process is quite complex, and recruiting can take five to six months to fill entry-level and middle-management positions in Jacksonville.
Jacksonville, Florida Economy
Jacksonville has established itself as a significant oil and gas industry player, from production to refining. The Jacksonville economy thrives on agriculture. These crops are shipped to the city's largest port and then distributed worldwide by ships, trains, trucks, or planes. Jacksonville is a farming community that offers many varieties of fruits and vegetables from those who grow them locally and other parts of Florida, such as Miami-Dade County.
The city is home to various industries, such as military, industrial production, and manufacturing. The most significant economic hub within the city is Jacksonville International Airport.
Currently, the top employers in Jacksonville are Spirit Airlines, CSX Corp, and AvMed Health System, which employ 3776 people combined. In addition to these major companies, other smaller enterprises include Leon Medical Centers with 199 employees and Coastland Center with 198 employees.
Jacksonville, Florida Housing and Living
Home Value
The typical home value of homes in Jacksonville is $230,180. The average price of homes sold over the past year is $230,180. Over the past 12 months, home values have increased 14.0%.
Household Income
Jacksonville is the 21st most populous city in the United States, with a median household income of $46,768 a year, while the national average is $53,482 a year.
Jacksonville's average income is lower than the national average, but it still falls within the top 1% of American cities. A smaller population might account for Jacksonville's lack of wealth: it only ranks 21st out of all US cities in terms of the overall population. Regardless of its low population numbers, Jacksonville can still be considered a wealthy city with a wide variety of local amenities and professional schools.
Commute
Americans are spending more time commuting than ever before. In 2014, 1 in 10 workers reported that they spent over 50 minutes commuting each day. The average one-way commute in Jacksonville is 24.6 minutes long, shorter than the US average of 26.
Health
Our city of Jacksonville is one of the most health-conscious communities in the country. More than 88% of residents have health insurance. Nearly 40% participate in our employee insurance plans, with almost 18% on Medicaid and just over 9% on Medicare. More than 15% receive their coverage through a private plan or military or VA services. Approximately 4.7% of our population gets their coverage through no-cost government programs such as Medicare or military benefits.
Conclusion
The Jacksonville job market can be tough to navigate, but VIVAHR is here to help. With our Recruitment Management System, HR teams get all the tools they need for recruitment marketing success without spending hours researching and posting jobs manually across multiple sites (which takes time and energy). Learn more today!