Find Job Candidates in Jacksonville
Finding high-quality free job posting sites in Jacksonville, Florida, is not an easy task. Despite having the tips to improve your hiring process, you need to go more in-depth. That means more time spending on creating engaging job descriptions and searching for job boards to promote them. But, before you start compiling your new job description, check out the further questions.
What qualities does your next employee need to have?
Do you wish to hire an experienced person or a newbie?
What kind of job position do you offer?
Having these written down can help you narrow the candidate requirements. Of course, be free to add or exclude any question from this list to your custom-made one. When you know your company's needs, you should create a job posting and search for job posting sites.
How to find job candidates in Jacksonville?
Always check global and local job boards. Having these assets during your hiring journey is essential. By adding your postings to numerous job boards, you could attract various job seekers.
Don't skip job fairs in Jacksonville. With the help of modern technologies, we have an opportunity to attend both virtual and offline job fairs. These can be beneficial for your hiring process.
Keep your postings well-optimized. There are a few ways to optimize your job postings and keep everything regarding hiring running smoothly. Read on to find more details about this crucial step in your hiring journey.
Job Posting Sites For Employers in Jacksonville, Florida
| | |
| --- | --- |
| | |
| | Free job posting site helping job applicants in Jacksonville. |
| | Post job listings, search for qualified employees, analyze labor market information, and locate business services. |
| | Their mission is to identify the interests of the great people in their niche and then help them realize their very best potential. |
| | Post your jobs to A Chapter of the American Institute of Architects. |
| | We believe the best way to get a job is to have help. Your local job search resource online |
Where to post jobs in Jacksonville?
SimplyHired – This is a job searching engine with a job posting possibility. SimplyHired offers free job posting for employers and charges only for the candidates you wish to contact. So, it could be a handy option for many companies.
CareerBuilder – This is a well-known employment website. CareerBuilder offers job posting and job searching options, as well as career advice. So, it can be handy assistance for your hiring.
Monster – This platform has been around since 1999, and it is popular. Monster offers options for both parties. It has a browsing jobs choice and some handy employer resources.
Employment Statistics
The city of Jacksonville, Florida, is known for its bustling economy and strong employment rates. There are opportunities available in various industries, including finance, auto manufacturing, healthcare services, and many more!
Jacksonville has the second-highest rate of job growth nationally, according to Forbes Magazine! It's also one place where jobs pay above-average wages. In addition, there are plenty of opportunities for residents who speak Spanish at work because over 34% say it on an everyday basis which makes this a good location if you want to continue living your culture while making money.
Jacksonville Job Posting FAQs
Where can I post my job for free in Jacksonville?
The best way to find the right employees for your company is through a free, local online job board. These free resources provide excellent tools to find and hire qualified candidates. The ideal place to advertise jobs for Jacksonville natives and those in surrounding areas is Jacksonville Jobs Now, Employ Florida, and GreatJaxJobs. These three sites have the most expansive reach of anyone in the region, and they are a must-use for any local business looking to fill positions quickly.
Job boards are a great way to find the best talent. Often companies post their job openings on job boards like Indeed or ZipRecruiter to find the best candidates. Job descriptions on these sites need to be flawless to attract the best talent.
How can I promote my job in Jacksonville for free?
Try with local media. When it comes to publicizing jobs, reach out to the local media, who can ensure that your job openings are put in front of a broad spectrum of potential candidates.
While you're at it, take the time to research the most popular news sites in Jacksonville, like News4Jax or First Coast News.
Check out social media. Check out You're able to expand your pool of talented people by posting to local Facebook Groups like Who's Hiring in Jacksonville, Florida, and Help Wanted Jacksonville.
What is the job outlook in Jacksonville?
Jacksonville is home to a growing and robust job market. The unemployment rate has fallen to 4.9%, down from 5% in 2010. The city's economy has grown by 2.8% over the last year, and the growth rate is projected to continue. Job growth in Jacksonville is expected to trend at 44.4% over the next decade, higher than the US average of 33.5%.
What do job candidates expect from employers in Jacksonville, Florida?
Job candidates in Jacksonville want a hiring process that's clear, transparent, and free of bias. They also want to make sure their work reflects the diversity and inclusion that they hold dear.
Job candidates in Jacksonville don't want to waste time interviewing for jobs that aren't right for them. They'd like businesses to take the time to understand their needs and expectations before inviting them for an interview.
Is it hard to find talented job applicants in Jacksonville, Florida?
It can be hard to find qualified candidates in Jacksonville. There are many qualified candidates out there, but finding them can take time and energy, so you shouldn't settle for a bad hire. When you aren't working with a good candidate, you aren't working with the best. Finding the best talent is essential to your continued growth as a company.
How long does it take to fill a job in Jacksonville?
To fill a role correctly, recruiters must conduct thorough interviews or reference checks with past and present employees. Despite its importance, the recruiting process is quite complex, and recruiting can take five to six months to fill entry-level and middle-management positions in Jacksonville.
Where do small businesses post jobs in Jacksonville?
Any small business in Jacksonville knows it's vital to add job postings to job posting sites. We completely agree with you! That's why we created a handy shortlist of job posting sites. So, have it by your side whenever you are planning to hire.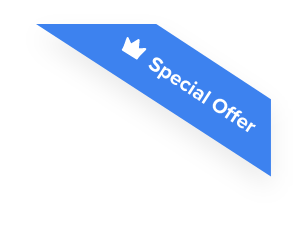 Joshua F.
Redline Electric & Solar

"The best recruiting platform on the market! VIVAHR allowed us to create a dashboard and applicant experience like no other!!"
Get more applicants from the
Best Job Boards
Post for free to 50+ job boards
Unlimited Job Postings
Unlimited Applicants

Job Fairs in Jacksonville
Have you been to job fairs in Jacksonville? They have so much to offer for local companies. A good thing is that you can attend online and offline job fair events. Here are some other perks of job fair attendance.
Getting a chance to meet with job seekers in real-time
Having the shorter hiring process
Meeting other companies and sharing experience
What Job Fairs are there in Jacksonville?
Job fairs in Jacksonville are a great way to attract talent at the start of the hiring process. Businesses can set up booths at job fairs and meet candidates face-to-face, creating a personal connection that is instantly more memorable and engaging than a regular job posting. If you're in Jacksonville and looking for job applicants, here's a list of upcoming job fairs.
Tips to help a business find and hire employees more efficiently in Jacksonville
Running a company in Jacksonville can be challenging by itself. So, having some handy tips by your side can be essential for the hiring process. We created reminders for you to use them whenever you need them.
Compile well-written job descriptions
Promote your job postings regularly
Have prepared interview questions
Connect with your candidates and update them often
Keep the hiring process short if you can
How to Optimize Your Job Board Posting to attract job candidates in Jacksonville, Florida
Want to find more candidates in Jacksonville? Then you should work on your job posting optimization. Luckily, we created some handy tips that might be beneficial for your hiring process. So, read on to find more details.
Create eye-catching job descriptions. Before you start searching for job posting sites, you need to make postings that grab applicants' attention. So, make time to write some quality job descriptions. You can always use our free job description templates for inspiration.
Don't forget about job boards and social media. Always add your open positions to some job posting sites. This way, you would have better chances of finding candidates. Also, promote your company and your postings via social networks.
Make a job-friendly website. To attract more job seekers, create the Jobs part on your site. This way, candidates can apply directly through your site. Combine this with some quality job posting sites for the best results.
Opt for the ATS to make hiring easier. The Jacksonville job market can be tough to navigate, but VIVAHR is here to help. With our Recruitment Management System, HR teams get all the tools they need for recruitment marketing success without spending hours researching and posting jobs manually across multiple sites (which takes time and energy). Learn more today!
Related Job Posting Sites in Florida