Find Job Candidates in Hialeah
The easiest way to add your job listings to free job posting sites in Hialeah, Florida, is to use the applicant tracking system. But, to attract and engage with potential candidates, you should have a well-written job description. So, check out some queries that can help you create a better vision of your future hire.
Do you need an applicant with a particular educational background?
Would you hire a candidate with no experience?
What kind of an employee do you need, full-time or part-time?
Be free to add some more questions if you need to help you write down a precise job description. After you've created a job posting, proceed to find some quality job boards or let ATS do it for you.
How to find job candidates in Hialeah?
Embrace the local job posting sites in Hialeah. Local job boards often have so much to offer to local companies. So, it could be beneficial to add your job listings to these sites and attract some candidates from your area.
Check the upcoming job fairs in Hialeah. The local job fair events can assist you in finding talents from your city. So, they present the logical step in every hiring process. There are options to attend them virtually and offline.
Do the job posting optimization. Many employers are not aware of the benefits a well-optimized job posting can bring them. So, it's essential to take care of this vital part of your hiring process. Stick with us, as we will talk some more about this later.
Job Posting Sites For Employers in Hialeah, Florida
| | |
| --- | --- |
| | |
| | This site offers municipality job opportunities. It contains job boards with local jobs in Hialeah. However, there is no specific information for employers on how to post jobs to this board. So, try contacting the website for more details. |
| | This site provides various job-related tools for employers and candidates in Florida. Candidates can search for resumes and jobs and get an opportunity for education and training, and employers can add their job postings and find local talents. |
| | This site helps Florida's citizens develop their professional paths. There are various career options, and employers can contact the website for some job posting assistance. |
| | This site caters to both sides and connects applicants and employers of Florida. It offers job-related tools such as job searching, career tips, and adding job posts. To get information about prices for job posting, contact the site. |
Where to post jobs in Hialeah?
Indeed – For employers that seek both free and paid job postings, this site could be a good option. Indeed is a job board with a job posting option. Companies can add their postings free of charge or sponsor posts for better visibility. Applicants can upload their resumes and search for various jobs.
ZipRecruiter – Being a job posting site and job board, ZipRecruiting can add your postings to numerous job boards. It also can add your postings to its job board. For employers who want to check out this platform, there is a free trial version available.
Glassdoor – If you need a site that offers users' reviews, here is the one. Glassdoor is a popular platform that provides various employment-related tools. This site also serves as a job board and connects numerous applicants and employers.
Employment Statistics
The median income for Hialeah is $29,959, and the current unemployment rate is 8.9%. The recent job growth in Hialeah is 0.8%, and the future job growth prediction (next ten years) is 35.7%. The minimum hourly wage in Hialeah is $8.65.
Hialeah Job Posting FAQs
Where can I post my job for free in Hialeah?
It's not easy finding free job boards to add your postings. But, luckily, there are some options. To post a job for free in Hialeah, you could check sites such as Learn4Good and Indeed. Keep in mind that Indeed also offers you to sponsor your job listings.
How can I promote my job in Hialeah for free?
Lean on local social networks. Did you know you could promote your job listing free of charge via social media? You can try out the South Florida Jobs Facebook Group and add your job postings for free. Also, don't forget to use your company's social channels to promote your company and your open positions. By engaging daily with your followers, you should have better chances of attracting new candidates.
What is the job outlook in Hialeah?
The recent job growth in Hialeah is positive (0.8%), and the future job growth prediction in the next ten years is 35.7%. That is a higher job growth prediction than the national one (33.51%). This could indicate new job opportunities in the future. But, employers should actively keep track of the job market and adjust their hiring plans around it.
What do job candidates expect from employers in Hialeah, Florida?
Job candidates often like to experience a fair hiring process with a detailed job description. So, always include all job details in your job posting, as this could determine whether an applicant would apply for the job. Also, keep in mind to update candidates regularly and don't let the hiring last forever.
Is it hard to find talented job applicants in Hialeah, Florida?
With the job market rising, there could be more job openings which can lead to more competition. So, if you want to seize talented people for your team, don't wait for too long. Always work on your hiring and continuously add candidates to your talent pool. By doing this, you ensure quality candidates are close to you when you start with the hiring process. Of course, be prepared for some struggles and unexpected turns, as hiring can be unpredictable.
How long does it take to fill a job in Hialeah?
Finding the right fit for your company can take some time. So, it would be good to gear with patience. Hiring can last from weeks to even months sometimes. The whole process length depends on multiple factors. The company size and the number of applied candidates can determine the recruitment duration. So, these are just some things to keep in mind when hiring to avoid confusion.
Where do small businesses post jobs in Hialeah?
Running a business goes hand in hand with posting to job boards. Whether you need a job posting site or a job aggregator, here are a few quick options to choose from. So, next time you're about to start hiring, remember this shortlist.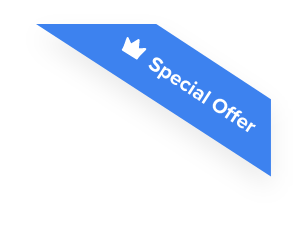 Joshua F.
Redline Electric & Solar

"The best recruiting platform on the market! VIVAHR allowed us to create a dashboard and applicant experience like no other!!"
Get more applicants from the
Best Job Boards
Post for free to 50+ job boards
Unlimited Job Postings
Unlimited Applicants

Job Fairs in Hialeah
Job fairs in Hialeah can be a good source of talented locals eager to work. Today, businesses can attend these events both virtually and offline. So, before you plan your next visit to a job fair, check out some of its benefits.
Real-time meeting experience with applicants
An opportunity to get familiar with other companies and work industries
Possibility to have a shorter hiring process
What Job Fairs are there in Hialeah?
There are various job fairs in Hialeah and Miami, so you can check out some of them and see if you like these. This way, you could plan your new hiring round according to the upcoming job fairs and have better chances of finding your next hire.
Tips to help a business find and hire employees more efficiently in Hialeah
It's not enough to just jump into the hiring process unprepared. This way, you could end up in a more complicated hiring flow than it actually is. So, there are a few easy tips that may help you organize your hiring journey more efficiently. Take a look at some of them.
How to Optimize Your Job Board Posting to attract job candidates in Hialeah, Florida
Want to gain more candidates when posting to job boards and job posting sites in Hialeah? Then you should optimize your job postings. This can be done by following a few handy tips we prepared for you today. Let us know what you think about them.
Spread your company's values. Every potential applicant wants to hear more about the company culture of the company they are applying to. So, share these details with your applicants. Just keep it short and precise.
Create a detailed job description. This part of your job posting should contain all information regarding job requirements and duties. So, be specific and use some bullet points to create a visually appealing structure. These can contribute to better job posting visibility. Also, check out our FREE 50+ Job Description Templates for some inspiration.
Tell candidates where to apply. Provide precise application details at the end of your job posting. If you have a website with the Jobs section, link to it from your job posting. This way, applicants can apply directly through the company site.
Go for ATS. Finding free job posting sites in Hialeah can be tricky. But, luckily, we are here to lend a hand. Our VIVAHR software can attract A-Players for you that fit into your company culture. Plus, this ATS can add your postings to 50+ job boards. Find out more about our software and GET STARTED.
Related Job Posting Sites in Florida