Every stage of the recruiting process might be difficult. But don't let this deter you! It is possible to discover a suitable candidate for the job. But there's one more thing you need to do: make your job postings stand out and find the right strategy to do it! What is the most effective technique to do this? Use our FREE Facilities Manager Job Description Template as a guide.
Do you know exactly what you are looking for in your desired candidate? You will be able to maintain track of your data and hiring process by using VIVAHR software. Our program will assist you in identifying the qualities you need in your perfect applicant. Because this is the most innovative HR software on the market today, it can help you promote your job postings and attract your ideal applicant.
What is a Facilities Manager?
Facilities Managers examine and maintain the electricity, plumbing, air conditioning, and landscaping on the grounds of property management organizations and independent enterprises that own property. They work with building residents to establish safety standards, manage security personnel and technology, schedule normal maintenance, plan new projects, and respond to emergencies.
Daily housekeeping services are scheduled by Facilities Managers to keep the building's interior beautiful and sanitary. They evaluate the expenses of maintaining workspaces, provide ideas for improving efficiency, and may even aid firms in migrating to a new office space that better suits their needs.
Related Job Titles for Facilities Manager
Building and Grounds Supervisor
Building Maintenance Manager
Facilities Director
The Top Facilities Manager Skills
| | |
| --- | --- |
| | |
| | Facility managers with technical capabilities can better grasp how machinery and equipment function. This can assist them with one of their core responsibilities, which is to repair and replace facility machinery as needed. While the kind of machinery they examine and fix may differ depending on where they work, facilities managers may typically benefit from understanding fundamental physics and engineering principles. Facility managers might benefit from IT expertise because they're generally in charge of assisting firms with IT and computer difficulties. To keep a building as efficient and secure as possible, facility managers may need to keep up with emerging facility management technologies like security monitoring systems and computerized file systems. |
| | Facility managers may hone their leadership abilities by motivating their employees to work with a sense of purpose and leading them through obstacles. A successful leader can inspire colleagues to work harder, show compassion, and create a great work atmosphere that allows them to love their employment. Employee retention and productivity may be improved by making an effort to understand workers, interact with them, and address their problems. |
| | Facility managers that are good at preparing for the future and unforeseen events are in high demand. They should be aware of when it is necessary to upgrade and replace equipment so that it is always accessible for usage. They should also create emergency response plans for emergencies like fires or harsh weather, and train their personnel on how to implement them. They may make simple crisis response signs to help their personnel remember what to do in different scenarios. |
| | Facility managers should have strong writing and verbal communication skills since they are frequently required to generate reports for senior management that explain expenditures, possible safety issues, and employee performance. They should be able to teach and communicate effectively with new and existing staff, clearly and simply explaining duties. They must also interact and work with contractors and specialists from many areas inside a firm, such as IT, administration, and human resources. |
| | Facility managers are in charge of finding solutions to problems such as a shortage of space, damaged machinery, or the need for new technology. They are usually excellent in recognizing and solving problems using critical thinking and analysis. Hiring additional staff, purchasing resources, adjusting budgets and spending, and improving other procedures may be among their answers. |
Facilities Manager Job Description Template (Free) 
We're searching for a Facilities Manager that is multi-skilled and can blend technical upkeep with strong interpersonal abilities. Facilities managers are in charge of, among other things, providing an appropriate working environment, keeping facilities clean, and constructing and maintaining adequate communications equipment. Our team is rapidly expanding, and we are always on the hunt for additional members. Are you ready to come along with us?
Furthermore, facilities managers must be able to address a variety of issues affecting both employees and their working environment, which necessitates excellent organizational and multitasking skills. Tasks may appear simple at first, but if you think about them carefully, you will always find a learning opportunity. Sound appealing? Join us TODAY if you're ready to take on a new challenge in your life. We might be waiting just for you!
Facilities Manager Duties & Responsibilities:
Creating a professional workplace atmosphere.
Taking care of janitorial responsibilities.
Ensuring that enough food and vending services are available.
Taking care of the building and grounds.
Keeping the facilities clean at all times.
Installing air conditioning and management.
Ensuring that health and safety laws are followed.
Managing trash collection and disposal systems.
Assuring a continual level of security.
Putting in place and maintaining a functional communications infrastructure.
Managing parking lots and ensuring that there is enough space.
Supervising renovations and refurbishments.
Facilities Manager Requirements:
A bachelor's degree in civil engineering or a similar subject is required.
3+ years of facility management experience.
Skills in project management.
Excellent organizing abilities.
The capacity to multitask.
Excellent communication abilities, both written and vocal.
Interpersonal abilities that are second to none.
Time management is excellent.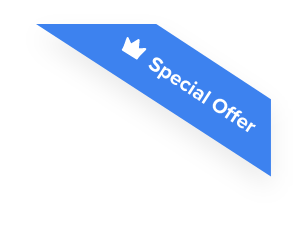 Joshua F.
Redline Electric & Solar

"The best recruiting platform on the market! VIVAHR allowed us to create a dashboard and applicant experience like no other!!"
Get more applicants from the
Best Job Boards
Post for free to 50+ job boards
Unlimited Job Postings
Unlimited Applicants

Sample Interview Questions For Facilities Manager
Once you've acquired all of the applications, use these sample interview questions for the Facilities Manager. These questions may assist you in selecting a good candidate for the job position during the remainder of the hiring process. Make this process fun and enjoyable with our advice.
Personal 
As a facilities manager, what are your biggest assets?
What is your preferred method of communication?
What are some of your long-term professional objectives?
Human Resources
Can you tell me about a time when you worked with maintenance personnel, suppliers, or other outside contractors to solve a problem?
What are your strategies for incorporating data analysis into managerial decisions?
How do you envision facilities management's function evolving over the next 10 years?
Management
What are some areas where your work style might be improved?
What would you say is the best way to define your management style?
Could you outline the process of creating crisis management plans?
Technical Skills and Knowledge
What method do you use to determine facility maintenance needs?
When it comes to facility inspections, how often do you prefer to do so?
How well-versed are you in OSHA regulations?
What are the Educational Requirements For a Facilities Manager?
Candidates for Facilities Manager positions are likely to have a high school education or GED, as well as years of on-the-job training from previous positions in the field. Some applicants may have studied facilities management in a technical or trade school, such as HVAC or plumbing. Other applicants may hold a bachelor's or associate's degree in facilities management or engineering.
Some applicants could have a master's degree in facilities management technology. Candidates will receive practical training in project management, communication, sustainability, and operations management in all education programs.
How Much To Pay a Facilities Manager When Hiring
Facilities Managers usually earn from $17,500 to $98,500 per year, and their median annual salary is around $64,386. The hourly wages range from $9 to $47, and their median hourly pay is $31.
Frequently asked questions about Facilities Manager
What makes a Facilities Manager different from a Property Manager?
A Facilities Manager is responsible for the care of a building and its surroundings, whereas a Property Manager is primarily responsible for acting as a liaison between a property owner and the tenants that rent their space.
Facilities Managers ensure that a facility is safe for its occupants, whereas Property Managers are in charge of finding tenants, collecting rent, and promoting the property owner's interests. Facilities Managers take care of building units daily. They also cooperate with Property Managers to preserve a building's real estate value.
What qualities to look for in a Facilities Manager?
Good Facilities Managers have a keen sense of their surroundings and can see areas of a company's facilities that require immediate care and should be maintained as soon as possible. They pay attention to the demands of the people who live in a building and finish their work in a way that is comfortable and convenient for them.
Successful Facilities Managers have a high sense of urgency and don't put off issues, instead of taking action to fix them as soon as feasible. They excel at distributing responsibilities to others and scheduling a variety of services in accordance with the company's operating budget.
To whom does a Facilities Manager answer?
Facilities Managers often report directly to the owner of a firm, with whom they cooperate to develop processes for reporting and responding to building concerns. Facilities Managers may report directly to an Operations Director or General Manager for major firms, who gives guidance on authorized service providers and project completion timeframes.
What are the responsibilities of a Facilities Manager on a daily basis?
A Facilities Manager assesses a company property on a normal day and sets priorities for enhancing or maintaining the space's safety and security. They could do light maintenance themselves or arrange services with local craftsmen, then examine the work to verify it complies with environmental and health requirements.
Facilities Managers go over support requests for issues inside the property and keep the business owner informed about scheduled repairs and renovations. They prepare reports and provide recommendations about how to best configure the building.
Similar Job Descriptions as Facilities Manager