Why are Automotive Conferences and Trade Shows Important?
Automotive conferences present one of the most visited conferences annually. Every company within the automotive industry often seeks various trade shows to attend. This is expected, as these events are popular within the USA. The main goal of automotive conferences and trade shows is to help you understand new industry-related upcoming trends. Running a business often consists of feeling the competition's energy and the overall industry market.
By knowing the latest automotive trends and tools, you could gain lots of value from these events. You would have an opportunity to hear speeches from many educational speakers that will provide you with business-related tips and tricks. Things like innovation, safety, company management, routing, and managing employees are often the main topics at automotive conferences.
Being up to date with the trending discoveries within the automotive industry is essential for any company in this field. So, we created a list of top automotive conferences and trade shows, and other tips to help you get the most out of these events.
If you spot VIVAHR at some of these conferences, come to meet us and pick up swag!
Automotive Conferences and Trade Shows in 2023
Location: Birmingham, Alabama
Date: March 31 – April 3, 2023
This expo will feature various domestic and import vehicles. Alabama International Auto Show will be held in the Birmingham-Jefferson Convention Complex, covering some of the most trending automotive topics.
Location: New York City, New York
Date: April 7- 16, 2023
The New York International Auto Show 2023 will showcase some of the best sides of the automotive industry. From the largest electric vehicle test track and much more!
Location: Austin, Texas
Date: June 30- July 2, 2023
The Austin Auto Show will show some of the most popular car models combined with the most recent and popular technology. The setting will be convenient for both exhibitors and visitors.
Location: Kansas City, Missouri
Date: March 14 – 17, 2024
This expo will be hosted in Barte Hall and will feature more than 500 new cars and other vehicles. The Kansas City Auto Show will offer various fun attractions for everyone.
Location: Las Vegas Convention Center, Las Vegas, Nevada
Date: October 31 – November 3, 2023
There is no other trade show where you can see thousands of product innovations from new and iconic exhibitors, experience the latest product and custom vehicle trends, get access to 70+ free professional skill-enhancing education sessions, and make career-changing connections with peers, leaders, and celebrities at the industry's most anticipated in-person networking event.
Location: Detroit, Michigan
Date: September 13 – 24, 2023
After a pause, the North American International Auto Show is coming back this year. The expo will be held outdoors and indoors and will offer interactive displays.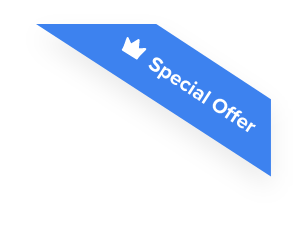 Joshua F.
Redline Electric & Solar

"The best recruiting platform on the market! VIVAHR allowed us to create a dashboard and applicant experience like no other!!"
Get more applicants from the
Best Job Boards
Post for free to 50+ job boards
Unlimited Job Postings
Unlimited Applicants

Tips to Make Most of Automotive Conferences and Trade Shows
| | |
| --- | --- |
| | |
| | Before you attend any of these shows, prepare a list of essential questions. These queries should revolve around your business, industry, team, and any other topic you find significant. You can use your questions during Q&A sessions at the conference or while meeting with peers. Having these questions by your side can help you stay focused and organized. |
| Download a Conference App | Lots of conferences nowadays have their apps available. So, before attending an event, download an app for the upcoming expo. You can get various beneficial information this way, such as the after-party location. Also, keep in mind, WiFi might not always work at the conference, so download your app in advance. |
| | If you want to get insight into conference chatter, check out Twitter threads. You will need to find the conference hashtag and do your research once the event starts. This is quite handy, as you can share experiences with fellow automotive professionals. It opens up a new way of communication and post-event networking. |
| | Connecting with other professionals during one-on-one meetings can be beneficial for your business. So, always take the time during conferences to meet with automotive peers. This way, you could build trusted contacts and share inspiring ideas. What's not to like, right? |
| | People sometimes forget the benefits that pre-conference events can bring them. The well-known speakers indeed show up later in the show, but checking out some newbies can be as effective. So, don't miss the opportunity to discover some less known but potentially equally successful speakers. |
How to Experience More Efficient Attendance?
Have a Goal and Strategy
It's essential to set your goal and strategy before attending an automotive event. Try answering the following questions.
Why did you choose this specific trade show to attend?
What is the main goal you wish to achieve in this automotive expo?
By answering these questions, you can get better focus and create a precise plan. Not bad, right?
Many business owners visit these shows to solve some company issues. So, it can be handy to keep some notes about these pain points. Try writing down the time and place of the vendors you want to visit. This can save you time and provide you with a more efficient experience.
Set Up Meeting Before the Conference
If you know what topics you wish to discuss, you can plan meetings in advance. It's good to schedule some one-on-one meeting events. You can do this if you plan meetings before the whole conference hustle and bustle. This way, you should have an easier time communicating with other professionals in the automotive industry.
Balance Your Time
Knowing how you can spend time at a conference can help you actually balance your time. Usually, you can do three things at an expo:
Checking out for vendors from your list
Visiting various seminars and info gatherings
Wandering around and discovering
If you want to get some quality time with vendors, visit them on the second day. The first day of any expo can be hectic, so focus your time around the less busy hours (if these things even exist in expos). But, you get the point.
Reconnect
Automotive conferences and trade shows are handy places to meet fellow colleagues. So, it's always good if you can connect with various people and share experiences. Small talk can sometimes lead to big things, such as partnerships and business expansions. Even if you end up with just a few shared opinions and advice, that's valuable!
Types of Automotive Conference Content
Here are some topics you may bump into during automotive conferences and trade shows.
Manufacturing
Marketing, Sales, and Customer Success
Recruiting and Talent Acquisition
Training and Development
These can assist you with resolving some business issues and provide you with more in-depth information about the automotive industry.
More Conferences and Trade Shows for 2023