Why are Insurance Agents Conferences and Trade Shows Important?
Discovering more information about Insurance Agents Conferences and Trade Shows for 2023 could enrich your business management. These events present a convenient place for networking and expanding industry-related knowledge.
Educational possibilities are diverse at expos. You could probably run into topics such as innovation, company and employee management, safety, etc.
Take a look at the list of the upcoming insurance agents conferences in 2023 and gather some handy tips. Of course, if you spot VIVAHR at some of these events, come to meet us and pick some swag! 🙂
Insurance Agents Conferences and Trade Shows in 2023
Date: June 27 – 28, 2023
Location: Chicago, IL
This year's event will gather around 400+ senior insurance industry executives. The essential stakeholders from Product, Strategy, Customer, Technology, and Risk will transform services and products with new tech. The expo will also revolve around strategies for success.
Date: June 25 – 28, 2023
Location: Quebec City, Quebec, CA
This trade show offers power sessions focused on innovation, strategy, leadership, and industry trends. The event offers top-notch speakers and networking opportunities. Also, senior executives, CEOs, and future leaders from insurance companies would get insights into various educational programs.
Date: September 17 – 20, 2023
Location: National Harbor, MD
This conference show connects insurance company leaders and offers networking and educational options. Companies will have an opportunity to discover the latest pain points affecting the insurance industry in 2023.
Date: October 31 – November 2, 2023
Location: Las Vegas, NV
ITC Vegas is a popular insurtech gathering. It assembles tech investors, entrepreneurs, and insurance industry experts. Also, this event is known for numerous meetings and great networking opportunities.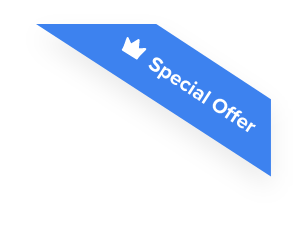 Joshua F.
Redline Electric & Solar

"The best recruiting platform on the market! VIVAHR allowed us to create a dashboard and applicant experience like no other!!"
Get more applicants from the
Best Job Boards
Post for free to 50+ job boards
Unlimited Job Postings
Unlimited Applicants

Tips to Make Most of Insurance Agent's Conferences and Trade Shows
| | |
| --- | --- |
| | |
| | Creating a list of questions you would like to address during expos can be handy. You can include anything beneficial for your business within it, from topics reserved for Q&A sessions to the company's pain points you want to resolve. |
| Download a Conference App | Some conference shows offer a conference app. So, you can check if there are some available. These apps could help you keep track of expo events and even some after-parties. Just download the app before the trade show, as WiFi can be laggy during expos. |
| | Social media can assist you during trade show attendance. For example, Twitter can be handy to get info about conference details. Plus, you can use hashtags to find information real quick. |
| | Connecting with fellow experts from the insurance industry could benefit your business. You can use outside of the expo hours to schedule meetings and connect with other professionals. |
| | These events have plenty to offer. Pre-conferences gather newcomers that can share some interesting insights regarding the insurance industry. More experienced speakers indeed show up later during the show, but don't neglect the newcomers' potential! |
How to Experience More Efficient Attendance?
Have a Goal and Strategy
Developing an approach before attending insurance agents conferences could be handy. Try answering the following questions to set your goals easier.
What is your reason for attending a particular trade show?
What are the main goals you want to complete at insurance-agents trade shows?
Creating a list of goals/wishes can help you enrich your experience during an expo. Plus, you could resolve potential business pain points as you would know what to pay attention to.
Set Up Meeting Before the Conference
Every business owner knows conferences can get really fast-paced. So, if you want to connect with other insurance professionals, plan meetings before the event. Seek vendors and find out if they are open for a one-on-one gathering.
Balance Your Time
Knowing how you would like to spend time during a trade show can help you get the most out of it. Here are a few ideas!
Discovering vendors from your list
Going to seminars and info sessions
Walking around and uncovering
Note: The second day of a conference show is usually less hectic. So, opt for it if you wish to meet vendors during less busy hours. But consider day one if you want some freebies! 🙂
Reconnect
Staying in touch with vendors and associates can benefit your business. So, use trade shows to address business pain points and share experiences with peers.
Even though you probably attend conferences with business intentions, use them for networking too.
Types of Insurance Agents Conferences Content
Marketing, Sales, and Customer Success
Recruiting and Talent Acquisition
Training and Development
Strategy and Innovation
Technology and Data
Customer and Distribution
These are examples of potential topics you might bump into at insurance trade shows. Be sure to research the agendas before attending a conference and discover the ones to help you with your business!
More Conferences and Trade Shows for 2023