Why are Small Business Conferences and Trade Shows Important?
Need a list of the upcoming Small Business Conferences and Trade Shows for 2023? That's great! These events are great resources for professionals from the small business industry.
These expos present a unique networking opportunity. Also, they offer you a chance to address any pain points your company might have. Conferences often host many relevant speakers from the industry. So, you could hear a lot about various topics about small corporations.
Topics at the expos usually revolve around innovation, company management, safety, employee management, and similar.
So, check out the following list of upcoming small business trade shows in 2023. Don't forget to say hi and pick some swag if you see VIVAHR at some of these events! 🙂
Small Business Conferences and Trade Shows in 2023
Date: Various dates through 2023
Location: Various
The Small Business Expo is a well-known B2B trade show in the USA. It covers 15 cities and offers various workshops, networking opportunities, and happy hours. This trade show will allow you to hear success stories from companies that once were start-ups and today are part of Fortune 500 companies.
Date: March 20 – 23, 2023
Location: Nashville, TN
Women's Business Enterprise National Council is the most extensive event for women business proprietors. The event presents senior executives from the Fortune 500, and its vision is to expand business opportunities for women. The event will offer presentations and lectures, networking receptions, an expo with 300+ exhibitors, and more!
Date: February 23, 2023
Location: Virtual
This is a multi-day event for small business owners, and it's hosted by CO— by the U.S. Chamber of Commerce. This expo provides various interactive workshops and sessions. You may discover topics about scaling, hiring, marketing… This conference has a smaller audience, so you could probably have a chance to connect with small business owners.
Date:  April 30 – May 6, 2023
Location: Virtual
This is a free virtual conference for small businesses. It provides information about new business approaches and allows you to connect with industry-related experts. This 4-day online meeting will offer various educational sessions and access to relevant speakers.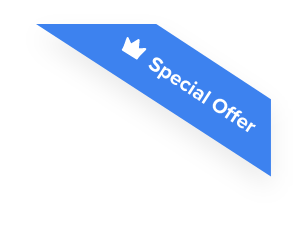 Joshua F.
Redline Electric & Solar

"The best recruiting platform on the market! VIVAHR allowed us to create a dashboard and applicant experience like no other!!"
Get more applicants from the
Best Job Boards
Post for free to 50+ job boards
Unlimited Job Postings
Unlimited Applicants

Tips to Make Most of Small Business Conferences and Trade Shows
| | |
| --- | --- |
| | |
| | You should create a list of small business-related questions before an expo attendance. Having some plan could help you get the most out of these events. For example, you could use these questions during a Q&A session or a meeting. |
| Download a Conference App | Conference apps can be great helpers and provide a better organization during a conference. So, make sure to check if an expo offers an app. This way, you could get info about expo events and after-parties. Don't forget to install the app before the actual expo. Sometimes WiFi at the expos can be laggy. |
| | Social networks can help you enrich your conference experience. You could use Twitter to get updates about trade show updates and news, and you can easily access them via hashtags. |
| | Getting to know professionals from the same work industry could help you with your business. So, if you get a chance, meet with others and share your ideas and experiences as a small business owner. |
| | Pre-conference shows allow you to discover newcomers' potential. You could gain new insights into various topics related to your business field. Indeed, more experienced speakers come later during an expo, but don't underestimate what newbies have to offer! |
How to Experience More Efficient Attendance?
Have a Goal and Strategy
Getting the most out of trade shows and conferences is possible. The main thing you should do is define your goals.
Why do you wish to attend small business expos?
What are the main goals you want to fulfill during a conference?
Answering these questions (and similar) could help you be more prepared for attendance. Do you have some pain points to solve? Write down the topics you would like to discuss during conferences.
Set Up Meeting Before the Conference
Trade shows are great places for networking and discussions with fellow professionals. Small business owners can schedule meetings and address some common mutual topics. Sharing opinions with other experts could help you enrich the overall experience.
Balance Your Time
Time is too valuable, every business owner would agree. So, save your time by planning out what you would like to do during an expo. Check out the following activity samples you might want to try out!
Attending seminars and gatherings
Getting to know vendors from your lists
Discovering what a trade show has to offer
If you wish to experience less hectic hours, visit exos on the second day. The first day is usually more fast-paced.
Reconnect
Small business conferences and trade shows are great opportunities for networking with other professionals. So, use these events as an occasion to connect with other experts, share ideas, and create collaborations!
Types of Small Business Conferences Content
During your small business trade shows, you might discover similar topics as the following.
Marketing, Sales, and Customer Success
Recruiting and Talent Acquisition
Training and Development
Getting familiar with small business conferences might help you resolve some company pain points and discover more about the small business industry.
More Conferences and Trade Shows for 2023