Why are Real Estate Conferences and Trade Shows Important?
Looking for the list of upcoming real estate conferences and trade shows for 2023? You're at the right place! Many companies within the real estate industry seek job expos to enrich their business-running experience.
Being up to date with trending events within your work field could help you in the long run. Trades and conferences often present various relevant speakers. Also, you might discover topics about innovation, company management, safety, employee management, etc.
So, we compiled a list of the upcoming real estate conferences in 2023 and provided you with essential tips. Read on and enjoy! Of course, don't forget to say hi if you spot VIVAHR at some of these events! We have some great swag to share with you! 🙂
Real Estate Conferences and Trade Shows in 2023
Date: January 24-26, 2023
Location: New York, NY
Virtual Option: Yes
One of the leading events for residential real estate, Inman Connect, will take place in New York this January. This 3-day event will offer various resources about real estate marketplaces and provide a convenient environment for brokers, agents, investors, and everyone who wants to discover more about real estate.
Date: August 7-8, 2023
Location: Las Vegas, NV
Virtual Option: No
This event caters to elite brokers and agents within the luxury market. The Inman Luxury Connect gives networking opportunities for companies. Also, there will be some beneficial interactive workshops.
Date: August 8-10 2023
Location: Las Vegas, NV
Virtual Option: Yes
This event will offer some professional speakers covering various topics in the real estate field. Inman Connect provides excellent networking opportunities for companies and gives resources for enriching your business.
Date: August 22-24, 2023
Location: Dallas, TX
Virtual option: Yes
Tom Ferry is known for real estate quality content, so this conference would be convenient for industry-related professionals. This 3-day event offers you an opportunity to listen, learn, and practice.
Date: November 11-14, 2023
Location: Orlando, FL
Virtual Option: Yes
This event is sponsored by the National Association of Realtors, and it offers various education-related resources. Plus, this trade show offers nearly 400 vendors. So, if you seek some tips for your real estate pain points, this expo could be helpful.
Date: September 19-21, 2023
Location: Anaheim Convention Center, Anaheim, CA
Virtual Option: No
This real estate conference is convenient for agents both inside and outside the state. The California Association of Realtors will host some of the best speakers in the real estate field.
Date: December 4-7, 2023
Location: Atlantic City, NJ
Virtual Option: Unsure
This convention is for REALTORS in New Jersey, New York, and Pennsylvania. TriplePlay will gather around various professionals from the real estate industry and offer numerous speakers and exhibitors.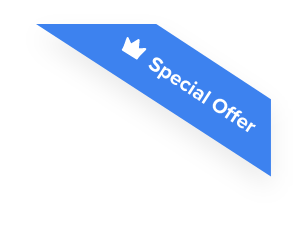 Joshua F.
Redline Electric & Solar

"The best recruiting platform on the market! VIVAHR allowed us to create a dashboard and applicant experience like no other!!"
Get more applicants from the
Best Job Boards
Post for free to 50+ job boards
Unlimited Job Postings
Unlimited Applicants

Tips to Make Most of Real Estate Conferences and Trade Shows
| | |
| --- | --- |
| | |
| | It's vital to prepare before attending any trade show. When prepared, you'll be ready to make the most out of expos. So, try creating a list of industry-related questions and use them during Q&A sessions and networking. |
| Download a Conference App | If the upcoming conference you're attending has an app, download it! This is a handy way to keep track of events, after-party locations, etc. Remember, WiFi is not always perfect at expos, so install your application before attendance. |
| | Using social networks during trade shows could be helpful. Twitter threads can be a great source of expo-related news, and everything is sorted under handy hashtags. So, this could really help with networking. |
| | Scheduling one-on-one meetings can be a handy way to connect with companies in the real estate field. Use the conferences to share experiences and ideas. Who knows what you can discover and learn! |
| | Pre-conference events can be beneficial for companies. Even though more experienced speakers come later during the expo, newcomers also have a lot to offer! So, don't forget to check out these events! |
How to Experience More Efficient Attendance?
Have a Goal and Strategy
Having some strategy before attending a conference could help you experience this event more efficiently. So, check out the next question!
Why did you decide to visit this trade show event?
What would be the main goal you want to accomplish during this event?
Knowing the answers to these questions might help you prepare for a trade show. Many businesses come to conferences to address the company's pain points. So, creating some topics you want to focus on could assist you in resolving business issues.
Set Up Meeting Before the Conference
Need to address some business topics during an expo? Always schedule meetings before the show. One-on-one meeting events could be beneficial for networking with other professionals from the real estate field.
Balance Your Time
Planning out and balancing your time is essential when attending expos. So, it could be handy to create a list of activities you may try during a trade show. Here is a short list of examples!
Checking out vendors from your pre-made list
Visiting gatherings and seminars
Discovering and researching
Remember that the first conference day can be a bit hectic. So, if you seek less busy hours, opt for the second day.
Reconnect
Real estate conferences and trade shows are great places for networking. So, don't hesitate to get to know other professionals, and use the chance for small talk. Sometimes, this can lead to thriving collaborations!
Types of Real Estate Conferences Content
During real estate trade shows, you might bump into topics similar to the following.
Recruiting and Talent Acquisition
Marketing, Sales, and Customer Success
Training and Development
These subjects might help you resolve potential company issues and discover more information about the real estate industry.
More Conferences and Trade Shows for 2023