Why are Dental Conferences and Trade Shows Important?
Searching for the list of the upcoming Dental Conferences and Trade Shows for 2023? You're at the right place! These expos are popular, and many professionals from the dental industry are interested.
Being updated about your business field can bring various benefits to your company. Conferences and trade shows are often great places for industry experts to network and hear other professionals speak about relevant topics.
Usually, expos cover employee management, innovation, company management, safety, and similar subjects. So, you could find some beneficial resources for your dental company.
We created the list of trending and upcoming dental conferences in 2023 to make it easier for you. Also, if you see VIVAHR on some of these expos, don't forget to come to say hi and pick up some nice swag! 🙂
Dental Conferences and Trade Shows in 2023
Date: May 18 – 20, 2023
Location: Anaheim, CA
Date: September 7 – 9, 2023
Location: San Jose, CA
CDA hosts two expos every year to inform professionals from the dental industry and provide a networking opportunity. The first event will be in Anaheim in May, while the second one will be waiting for you in San Francisco in September. Both expos will have virtual and in-person options.
Date: May 10-12, 2023
Location: Mohegan Sun, Uncasville. CT
We look forward to seeing you at the 156th Annual Meeting! We have a 3-day packed event with timely education topics with top speakers in their fields, hands-on courses, and multiple networking events. Again this year, we have collaborated with specialty societies to expand the course program, meeting the needs of the entire dental community.
Date: September 7 – 9, 2023
Location: Orlando, FL
This dental management conference provides beneficial resources for office managers. AADOM will present courses for both personal and professional growth. The three-day expo will offer you to gain new experience and network with other professionals from the dental industry.
Date: October 5 – 7, 2023
Location: Orlando, FL
The 2023 TDA Meeting, 2023 Star of the South Dental Meeting, and SmileCon 2023 will assemble in Orlando, FL This joint conference will allow you to get beneficial insights into the dental profession. You'll have a chance to engage with new technologies and even participate in community-give-back.
Date: October 26 – 27, 2023
Location: St. Louis, MO
This year the Mid-Continent Dental Congress celebrates its 80-year birthday. This two-day expo will offer various resources for dental industry professionals, providing workshops, lectures, and special events.
Date: November 24 – 29, 2023
Location: New York, NY
Education at the Greater New York Dental Meeting has always been the primary concern of the Meeting's founders. We offer almost every dental subject and many are available for a minimal cost on a daily basis.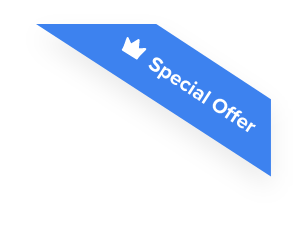 Joshua F.
Redline Electric & Solar

"The best recruiting platform on the market! VIVAHR allowed us to create a dashboard and applicant experience like no other!!"
Get more applicants from the
Best Job Boards
Post for free to 50+ job boards
Unlimited Job Postings
Unlimited Applicants

Tips to Make Most of Dental Conferences and Trade Shows
| | |
| --- | --- |
| | |
| | Preparing some questions before an expo attendance can come in handy. This way, you have time to decide what answers you would like to get during the conference. Simply create a list of dental industry-related topics and mention them during meetings and Q&A sessions. |
| Download a Conference App | Having a conference app by your side during expos can be really helpful. Of course, not every conference provides an app, but be sure to check out if there are some available. These apps can help you keep track of the events, even some after-parties! Always download an app before the trade show. This way, you could avoid potentially not-so-good conference WiFi. |
| | Social networks are part of people's daily lives, so it's no wonder they can come in handy during expos. Twitter can be a great source of trade show news and updates. Plus, everything is well-organized under handy hashtags. |
| | Connecting with industry-related peers can help you enrich your experience during a conference. So, if you have a chance, schedule one-on-one meetings and share ideas with other dental professionals! |
| | Pre-conferences let you discover some talented newcomers and get various beneficial insights into numerous topics. Even though more experienced speakers show up later during expos, don't neglect the potential of pre-conference shows. |
How to Experience More Efficient Attendance?
Have a Goal and Strategy
Lots of professionals coming to trade shows usually want to experience efficient attendance. So, here are two questions you might want to ask yourself before attending the expo.
Why did you want to come to the dental conference?
What goals do you wish to achieve during the dental trade show?
Having answers to these and similar questions might help you create some kind of conference plan. Are there any business pain points you wish to solve? Think of the topics you find beneficial for your business!
Set Up Meeting Before the Conference
If you plan to go through some dental industry-related topics, that's good! Discover ways to schedule meetings before the actual event and connect with other dental experts. This could help you enrich your trade show attendance.
Balance Your Time
Your time is valuable, so it's good to keep it balanced. How do you achieve this? Simply list down activities you would like to try out during trade shows. Here are some activity examples you might consider.
Discovering vendors from your pre-made list
Going to practical gatherings and seminars
Checking out what a conference has to offer
The first expo day can be hectic. So if you want to experience less busy hours, visit a conference during the second day. You should bump into a slow-paced environment.
Reconnect
Dental conferences and trade shows offer you an opportunity to network with other experts from your field. So, make the most of these events and connect with people. Share ideas and experiences, enjoy small talk, and you just might see new collaborations on the horizon!
Types of Dental Conferences Content
During your dental trade show attendance, you might hear about similar topics like the following.
Dental Marketing and Practice Management
Orthodontics
Restorative Dentistry
Dental Management
Dental Instruments
The topics you might encounter during dental conferences might help you resolve business pain points and discover new trends within the dental industry world.
More Conferences and Trade Shows for 2023