Top Electrical Conferences and Trade Shows in 2021
Electrical Conferences and Trade Shows and How They're Important to Your Business
Electrical conferences are some of the top sought out professional conferences every year.  Home service professionals look to trade shows and industry-focused conferences to stay up to date on education, laws, and vendor offerings. Every year, just in the USA, there are 100+ Electrical trade shows and conferences built to help you understand new processes, tools, and tricks of the trade.  Local and national Electrical trade shows can be the difference to learn trade insights and product innovations. Many business owners in the Electric industry attend these conferences as an investment to keep a pulse on competition and changes in the HVAC industry.
Knowing the latest and greatest tools, supplies and vendors is only one portion of the value you can gain while attending a trade show for Electricians.  Many of the educational speakers will share tips and advice on the business side of your Electrician company.  Understanding safety, innovation, business management, routing, and managing employees are always key topics at an Electrical conference.
Staying up to date with the most recent methods, discoveries, and technology is important to any job in any industry.  To be the best, time and research must be done to increase understanding and effectiveness.  To help you never stop learning, we've put together the top trade shows and events for Electricians around the nation.
VIVAHR will be attending many of the electrical conferences listed below.  Be sure to come to say "hi" and pick up some swag 🙂
Electrical Trade Shows & Conferences in 2021
Date: June 14 – 17, 2021
Location: Virtual
APEC 2021 will be presented in a fully virtual format, with a mixture of live, on-demand, and recorded educational content, a virtual exposition, and plenty of opportunities to network.  Special areas of presentation are manufacturing, marketing, design, compliance, and equipment.  APEC boasts they have something for everyone in the industry.
Location: San Antonio, TX
Date: March 15, 2022 – March 17, 2022
The ABC Convention relaunched in 2018 and is ready to come back in 2022 even bigger and better. This is an opportunity for HVAC professionals to attend a growing convention, where educational opportunities, workshops, and more are smaller and more hands-on while still delivering an exceptional experience.
Date: October 18 – 21, 2021
Location: Birmingham, AL
A conference for Engineers, supervisors, field personnel, maintenance leaders, and others.  Activities such as discussions on safety and equipment; finding innovative communication solutions, discussing reliable maintenance, and sharing ideas will occur.
Date: On-Demand
Location: Virtual
The 2021 National Home Performance Virtual Conference brings together contractors, weatherization professionals, trainers, program administrators, energy auditors, and others working in residential energy efficiency for the latest developments and education in the industry. Save the date for the 2022 conference which will be held on April 11.
Date: On-Demand
Location: Virtual
Utility Conference is exclusively for the busy utility professional responsible for distributed and renewable energy programs.  They need answers from the community they trust.
This is an experience where peer-to-peer utility learning is emphasized and supported by subject matter experts.
Get the tools, experience, and expertise to increase performance, innovation, and peer-to-peer collaboration as the energy system moves to a carbon-free future.
Utility thought leaders responsible for carbon reduction and grid modernization programs from across the U.S.
A utility-only community experience
Intense, collaborative learning with your peers
Date: October 25 – 29, 2021
Location: Javits Center, NY
LightFair brings together the best and the brightest in architectural & commercial lighting. If you're in lighting, this is your destination for discovery, education & networking.
Date: October 9 – 12, 2021
Location: Nashville, TN
We are so excited to be bringing NECA back together again, in-person, this fall in Nashville for the NECA Convention & Trade Show, Oct. 9–12, 2021. In addition, NECA 2021 Nashville will be offering a virtual solution for those unable to travel to Nashville.
Be assured that we will be taking every precaution to ensure NECA 2021 Nashville is done safely and with COVID-19 protocols in mind. We will have more detailed updates as we get closer to the event.
Making The Most of Your Electrical trade show and conference Experience
Build your wish-list: Before you go, make sure you create your list of key questions you're facing right now in your business, industry, team.  These can be your talking points while meeting with peers or during Q&A time at the end of speaker presentations.  It can also help keep you focused in the exhibitor area, knowing who you should spend your time talking to.
Is there a conference app? Find out if there is a conference app.  Download it before you go to see the latest announcements and potential peers, mentors you can meet up with.  The best relationships are built outside the Electrical conference.  Find out where the after parties and peer dinner groups are meeting.  WiFi is not always a sure thing at the venue.  Make sure you download the app before you go.
Get your Twitter account ready – A lot of the conference chatter happens via a Twitter hashtag thread.  Find out what the conference hashtag will be, save it in your search preferences in your Twitter mobile app.  Engage.  These events are so much better when you can share what you've learned, insights, and tips with other landscaping professionals.  Great way to see who else is attending and who you may want to follow on Twitter for post-event conversations and networking.
Block out time for meetings.  The relationships you make will be better than the presenter's message (sorry speakers! I know you agree though 🙂 Find time in the conference schedule to have one on one coffee connections or lunch meetings.  Get to know other professionals. Many people take the time to build support groups or masterminds with other Electrician professionals.  Allows them to have a trusted community of contacts to share ideas and grow alongside.
Take advantage of the early-bird sessions.  The more well-known speakers are scheduled during the meat & potatoes time slots of the conference.  However, some of my favorite sessions during professional conferences have happened during the pre-conference time slots.  The 'up and comers' are speaking and put a TON into their presentations.   Don't overlook the newbies to the speaking scene.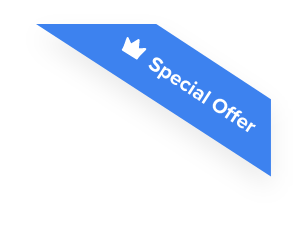 Joshua F.
Redline Electric & Solar

"The best recruiting platform on the market! VIVAHR allowed us to create a dashboard and applicant experience like no other!!"
Get more applicants from the
Best Job Boards
Post for free to 50+ job boards
Unlimited Job Postings
Unlimited Applicants

Types Of Electrical Conference Educational Content
Education on Power Grids and Solutions
Manufacturing
Sustainability and low Carbon Solutions
Marketing, Sales and Customer Success
Recruiting and Talent Acquisition
Training and Development
Each of these categories of learning content at an Electrical conference will educate you around the current pain points you may be facing.  Some of the larger conferences will have breakout sessions for each of these categories, but you will gather more depth at a dedicated conference educating around a very specific niche.