Why are Franchise Conferences and Trade Shows Important?
Looking for a list of the upcoming Franchise Conferences and Trade Shows for 2023? You're at the right place! Expos offer various beneficial resources for experts from the franchise industry.
Trade shows are convenient events for networking with other professionals from your work field. Also, if you want to address some business pain points, you could potentially find a solution at these conferences.
Another trade show perk is an opportunity to hear numerous franchise-relevant speeches. Usually, you could discover topics revolving around company management, innovation, employee management, safety, etc.
Check out the following list and find out more about franchise trade shows to come. Also, come to meet VIVAHR and pick some swag if you spot us at some of these events! 🙂
Franchise Conferences and Trade Shows in 2023
Date: Various dates through 2023
Location: Various locations within the USA
This year The Franchise Expo takes place in 25 countries within North America. Visitors will have an opportunity to experience in-person discussions with the franchisors they like. Exhibitors will have a chance to attract serious buyers, join face-to-face meetings, create presentations, and more!
Date: May 07 – 09, 2023
Location: Washington, DC
This event focuses on legal and regulatory issues and how they affect the work of the franchise system. You'll have an opportunity to meet industry innovators, get insight into franchise law, and earn CLE credits.
Date: May 10 – 12, 2023
Location: Chicago, IL
Franchise YoungConference is a place for the young (and young-minded) innovators in franchising to gather and share their knowledge and strategies to navigate the ever-increasingly digital realm. If you haven't begun considering how to implement the latest technologies – and create your own – to build your business, you're getting left in the dust. While their older counterparts may take the lead in experiential knowledge, successful CEOs of all ages are increasingly looking to their younger peers – and even employees! – for insight into innovation, creativity, and thinking outside the box. We invite you to join the movement before it's too late.
Date: June 1 – 3, 2023
Location: New York, NY
The International Franchise Expo is the world's leading expo. Meet face-to-face with 300+ of the hottest franchise brands at every investment level and industry. Connect with experienced financial advisors, business mentors, and industry experts in the franchising community. Gain knowledge and skills through 70+ educational seminars and workshops. Build relationships with industry leaders and like-minded entrepreneurs, and get everything you need to launch your franchise in one place – June 1-3, 2023 in NYC.
Date: June 20 – 22, 2023
Location: Atlanta, GA
This trade show offers a space for inspiration and ideas and a networking opportunity for franchise leaders. The conference improves the experiences of everybody – businesses, consumers, franchisees, and employers can enjoy benefits from this expo.
Date: October 18 – 20, 2023
Location: Atlanta, GA
This exclusive event is designed for CEOs, Presidents, Franchise Sales, & Development Executives. Since its introduction 24 years ago, this conference has experienced tremendous growth, reaching more and more franchise executives seeking inspiration and guidance on how to better grow their businesses. This conference has become a must-attend event for all those who value staying on top of trends as well as those looking to generate new ones.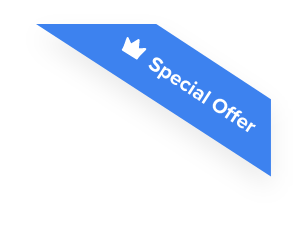 Joshua F.
Redline Electric & Solar

"The best recruiting platform on the market! VIVAHR allowed us to create a dashboard and applicant experience like no other!!"
Get more applicants from the
Best Job Boards
Post for free to 50+ job boards
Unlimited Job Postings
Unlimited Applicants

Tips to Make Most of Franchise Conferences and Trade Shows
| | |
| --- | --- |
| | |
| | Consider creating a question list as it can assist you during your time at conferences. You can use the prepared questions during Q&A sessions or meetings and potentially resolve some business issues if you have them. |
| Download a Conference App | Getting a conference app can help you organize your time before or after the shows. Not every expo has an app, but it's worth checking. Usually, you can find details about the expos and after-parties on these apps. But, don't forget to install the app before the actual trade show. WiFI sometimes can be laggy at conferences. |
| | Social media channels can be great helpers during trade shows. For example, Twitter can help you get updates about shows and find beneficial news. Plus, you can access all info via hashtags. |
| | During trade show attendance, scheduling meetings can help you connect with other experts from the franchise industry. These meetings are great ways to share ideas and even create collaborations. |
| | Pre-conferences have so much to offer. Newcomers come with some ideas to share which can help you get more insights into your business field. You probably know that more experienced speakers join later during conferences. But, the newcomers' energy and ideas are sure to be something you would like! |
How to Experience More Efficient Attendance?
Have a Goal and Strategy
Experiencing efficient trade show attendance is possible. You can create a plan and define your goals before an expo. This way, you'll know what to focus on and how to get the most out of the event. Check the following questions!
Why did you decide to attend franchise expos?
What is the pin goal you wish to accomplish during these conferences?
Knowing the answers to these questions could help you prepare for an expo. Also, if you have some topics to discuss during trade shows, write them down and bring them with you.
Set Up Meeting Before the Conference
Conferences provide a convenient networking opportunity. Besides casual mingling at after-parties, you can schedule meetings and get to know other franchise experts better. You could discuss mutual topics and share ideas.
Balance Your Time
Balancing time is vital for any business owner. To experience efficient trade show attendance, try to plan out activities you would like to do at a conference. Here are some activity examples!
Attending seminars, workshops, and gatherings
Familiarizing yourself with vendors from your wishlist
Finding out about conference features
Note: The first expo day can be a bit fast-paced. So, if you look for a less hectic environment, check out an expo on the second day.
Reconnect
Getting in touch with other professionals from the franchise field could help you enrich your experience during trade shows. Enjoying small talk can sometimes help you connect and create collaborations. Social events at conferences could be a great place to discover more about people from the franchise industry and reconnect.
Types of Franchise Conferences Content
While attending franchisee conferences, you might come across similar topics like the following:
Recruiting and Talent Acquisition
Marketing, Sales, and Customer Success
Training and Development
Discovering more about franchise expos could help you gain better insights into your work field, connect with other experts, and learn more about the franchise industry.
More Conferences and Trade Shows for 2023