Why are Legal Conferences and Trade Shows Important?
Looking for a list of the upcoming Legal Conferences and Trade Shows in 2023? You're at the right place! Expos present convenient opportunities to gain more insight into the legal industry.
Besides new topics and business approaches, trade shows offer you a place to network with experts from the legal field. You can also hear a lot of well-known speakers and hear about topics such as company management, innovation, safety, employee management, and more.
The following list has the upcoming dates for legal trade shows in 2023. If you plan to attend some conferences, don't forget to say hi if you see VIVAHR at some of these expos. We bring some great swag too! 🙂
Legal Conferences and Trade Shows in 2023
Date: May 10 – 13, 2023
Location: Las Vegas, NV
This year's ABA Spring Conference will be hosted virtually. This trade show will examine the development of court systems, legal education, etc. Also, the event will offer you access to more than 40 educational programs, networking opportunities, and more!
Date: May 7 – 10, 2023
Location: Seattle Convention Center (SCC), Seattle, Washington
This legal conference show gathers professionals from the legal industry. The event offers beneficial resources for legal managers and helps them find out more about handling conflict, managing performance, and promoting collaboration.
Date: June 21 – 24, 2023
Location: Orlando, FL
This expo hosts the largest conference for immigration law experts. The event will offer both in-person and virtual attendance options. Also, law professionals would get an opportunity to network and access educational sessions.
Date: July 12 – 14, 2023
Location: Boston, MA
The NALA Conference & Expo is a well-known paralegal event. This year, the trade show will be hosted in person and virtually. Also, the event will offer educational opportunities, as well as a chance to network with paralegal experts.
Date: August 20 – 24, 2023
Location: Disney's Yacht & Beach Club Resort, Orlando, FL
This legal industry-related conference will provide various educational content and networking opportunities. ILTACON connects professionals from the legal field and lets them share legal operation strategies.
Date: October 9 – 10, 2023
Location: Nashville, TN
The Clio Cloud Conference connects legal experts globally, and it offers both in-person and virtual trade show sessions. Professionals from this field can interact and discover how to impact the legal industry.
Date: Novermber 2 – 3, 2023
Location: Orlando, FL
This event caters to small law firm owners by showing them how to enrich their businesses. The Summit offers insights into industry tips, chances for networking, and more!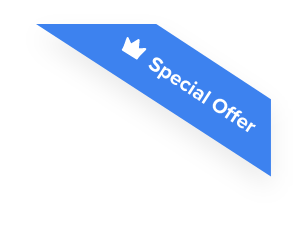 Joshua F.
Redline Electric & Solar

"The best recruiting platform on the market! VIVAHR allowed us to create a dashboard and applicant experience like no other!!"
Get more applicants from the
Best Job Boards
Post for free to 50+ job boards
Unlimited Job Postings
Unlimited Applicants

Tips to Make Most of Legal Conferences and Trade Shows
| | |
| --- | --- |
| | |
| | Having a list of prepared questions before attending a trade show can come in handy. You could use these questions to address some potential business pain points during Q&A sessions and networking. |
| Download a Conference App | Downloading a conference app can help you organize before a trade show. Of course, not all expos provide an app, but it's worth checking out if there is. You can usually access more information about an expo and get after-party details with an app. Make sure to download the app before the expo, as WiFi could be laggy during an event. |
| | One of the ways to be up-to-date with the expo events is to use Twitter. You can find updates and information about the trade show you want to attend. Plus, everything is organized under handy hashtags. |
| | Connecting with experts from the legal industry could help you enrich your job fair attendance. Going to meetings provides an opportunity to share opinions and expertise and gain new insights within your work field. |
| | Trade shows usually have pre-conferences before main events. The pre-conferences are a great way to hear newcomers' speeches and get beneficial information. More experienced speakers come later during the expo, but newcomers have also so much to offer! |
How to Experience More Efficient Attendance?
Have a Goal and Strategy
Before attending any conference, you should define your goals. Answering the following questions may help you with this.
Why do you want to attend legal conferences?
What is the main goal you wish to achieve during your trade show attendance?
Write down all the topics you would like to discuss during an expo. Also, if your business has some pain points to solve, write them down too. You should be more prepared for the upcoming legal conferences and trade shows if you have a plan.
Set Up Meeting Before the Conference
Legal trade shows present a convenient opportunity to network with other experts from your industry. You can schedule meetings with other business owners and discuss mutual subjects. Also, these meetings could help you get more benefits from expos.
Balance Your Time
To save time, you should balance it efficiently. You could achieve this by planning out what you would like to gain during a trade show. Here are some examples of activities!
Going to gatherings and seminars
Discovering vendors from your pre-made list
Getting familiar with conference features
To experience less hectic times, you could try visiting a trade show on the second day. The first day has a more fast-paced environment.
Reconnect
Meeting and reconnecting with other business colleagues from the legal area could help you resolve the company's pain points. Even small talk can sometimes lead to collaborations. So, use social events during trade shows to gain recommendations and learn more about the people within the legal industry.
Types of Legal Conferences Content
During your attendance at legal conferences, you may come across similar topics as the following.
Legal Marketing
Immigration Law
Legal Technology
Recruiting and Talent Acquisition
Training and Development
Intellectual Property Law
Getting to know more about legal conferences and trade shows could assist you with your business, resolve pain points, and find out more about the legal industry.
More Conferences and Trade Shows for 2023