Why are Loan and Mortgage Conferences and Trade Shows Important?
Getting details about Loan and Mortgage Conferences and Trade Shows for 2023 could be helpful for your business. Expos present a unique opportunity to network and find out various mortgage industry-related information.
Also, trade shows offer you educational possibilities, which can be extremely valuable for your entire company. You could discover more about employee management, innovation, company management, safety, etc.
So, check out the list of the upcoming mortgage conferences in 2023 with some other handy tips for expo attendance. Also, if you spot VIVAHR at some of these events, come to say hi and pick our great swag! 🙂
Loan and Mortgage Conferences and Trade Shows in 2023
Date: May 10, 2023
Location: Radisson Hotel Salt Lake City, UT
This trade show supports professionals who finance commercial and residential properties. The event will host expert speakers and an opportunity to join educational sessions. The Utah Mortgage Expo and Show also offer networking occasions for all professionals from this industry.
Date: March 7, 2023
Location: Virtual
This year's NRMLA will be hosting an in-person conference with various educational opportunities for mortgage field professionals. The event will also be a great place to network and get to know peers from the loan and mortgage industry.
Date: February 14, 2023
Location: Austin Marriott South, Austin, TX
Date: June 27, 2023
Location: Marriott San Antonio Airport, San Antonio, TX
Date: September 6, 2023
Location: DoubleTree by Hilton Dallas Galleria, Dallas, TX
Date: November 14, 2023
Location: Sheraton North Houston, Houston, TX
This is Lone Star State's prestigious gathering for mortgage experts. The event will take place in various cities in Texas. Also, this conference will offer numerous learning opportunities and networking chances for mortgage professionals.
Date:  June 5 – 6, 2023
Location: Philadelphia, PA
This trade show will offer various tools for mortgage experts, from discussions to numerous other industry-related topics. The expo also hosts a pre-conference regarding handling mortgage cases.
Date: July 20, 2023
Location: Wild Horse Pass Resort & Casino, Chandler, AZ
The Arizona Mortgage Expo helps experts who invest in commercial and residential real estate within Arizona. The event will offer various speakers, learning sessions, and networking opportunities for mortgage professionals.
Date: May 3 -5, 2023
Location: Irvine, CA
This is one of the most extensive events for mortgage experts in California. Every event will contain premier agendas such as free NMLS renewal courses and Build-A-Broker.
Feel like partying? You can also enjoy a seasonal celebration at the Holiday Networking Party in Irvine on December 13th. 🎄
Date: September 18 – 20, 2023
Location: Hyatt Regency, Dallas, TX
This mortgage conference caters to mortgage experts, lenders, financial services law companies, investors, real estate corporations, etc. Five Star Conference also offers networking opportunities and great educational sessions.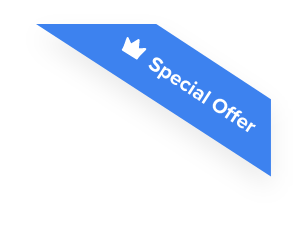 Joshua F.
Redline Electric & Solar

"The best recruiting platform on the market! VIVAHR allowed us to create a dashboard and applicant experience like no other!!"
Get more applicants from the
Best Job Boards
Post for free to 50+ job boards
Unlimited Job Postings
Unlimited Applicants

Tips to Make Most of Loan and Mortgage Conferences and Trade Shows
| | |
| --- | --- |
| | |
| | If you like planning before going to a trade show, you might find it handy to create a questions list. This list could contain anything you would like to cover during your trade show attendance. For example, topics you would like to discuss during Q&A sessions or the company's pain points to address. |
| Download a Conference App | A conference app could be a great helper during trade show events. Not every conference has an app available, but you can check for it. These apps can help you keep track of the after-party details and other expo-related events. But, download the app before the actual trade show - WiFi can be laggy at expos sometimes. |
| | It's no secret that social networks help us organize our time better. Twitter can be handy during conferences as you can access trending information via hashtags. |
| | Getting to know other experts from the loan and mortgage industry can help you run your company. A convenient way to connect with fellow professionals is to schedule meetings outside of the expo hours. |
| | Newcomers usually show up during pre-conferences, and they have so much to offer. So, don't wait only for experienced experts' speeches and check out what newbies have to share! |
How to Experience More Efficient Attendance?
Have a Goal and Strategy
Want to plan a strategy before attending mortgage conferences and trade shows? Check out the following questions!
Why did you decide to attend this particular expo?
What is the main goal you wish to achieve at loan and mortgage conferences?
Having your goals all set might help you to enrich your expo experience. So, a list of topics to discuss or a list of potential business pain points could always come in handy.
Set Up Meeting Before the Conference
Trade shows can be a bit hectic. So if you want to consult with other mortgage experts, schedule meetings before an expo. Check for vendors and see if they are available for a one-on-one meeting.
Balance Your Time
Having a list of expo activities could help you experience more efficient attendance. Here are three ways to spend time at trade shows:
Seeking out vendors from your wishlist
Attending info sessions and seminars
Wandering around and discovering
Note: If you wish to meet vendors during less busy hours, try the second day of an expo. The first day of any trade show is usually hectic. But, if you want to get some freebies, you might want to go on the first day. 🙂
Reconnect
Meeting associates and vendors can help you reconnect and stay in touch.
Use the expos to share ideas and business pain points with other colleagues from your field.
You probably visit trade shows with business intentions, but these events could be a great opportunity to network.
Types of Loan and Mortgage Conferences Content
Mortgage Marketing
Economic and Mortgage Market Outlook
Asset management
Non-performing loans
Marketing, Sales, and Customer Success
Recruiting and Talent Acquisition
Training and Development
These are just some topic examples. You should always research the agendas of trade shows you wish to attend and see if you can find the ones to assist your business.
This way, you could get more insights into the loan and mortgage industry.
More Conferences and Trade Shows for 2023