Why are Home Builder Conferences and Trade Shows Important?
Do you need a list of the upcoming homebuilder conferences and trade shows? Then you're at the right place! Various companies in the construction industry look for expos.
Staying up-to-date with all current industry-related events can help you run your business. Trade shows usually offer many professional speakers that cover industry-relevant topics. So, you could expect to hear about safety, company management, innovation, employee management, etc.
In the following text, you'll get insight into some popular upcoming homebuilder conferences in 2023. If you see VIVAHR on some of these expos, come to say hi and pick up some great swag! 🙂
Home Builder Conferences and Trade Shows in 2023
Date: March 29 – April 1, 2023
Location: Las Vegas, NV
The Modular Building Institute has been organizing these events for 39 years. This trade show has a long tradition within the industry, and this year will be offering various beneficial resources. You will have a chance to enjoy networking, educational speeches, an expo, and even participate in a golf tournament!
Date: June 20 – 21, 2023
Location: Chicago, IL
The LCI Lean in Design Forum will revolve around a theme called Evolving with Purpose. Designers will have a chance to find some tips from professionals within the field. The event will offer networking opportunities and a chance to get industry-related information.
Date: May 11 – 12, 2023
Location: San Francisco, CA
This event is there to support women's presence within the construction industry. There will be a lot of learning and networking opportunities, and everyone is welcome!
Date: June 5 – 7, 2023
Location: San Francisco, CA
This trade show helps professionals explore new technologies which assist construction productivity, profits, and safety. There will be networking opportunities as well as interactive sessions.
Date: June 7 – 10, 2023
Location: San Francisco, CA
AIA offers beneficial resources within the architecture industry. The event will provide over 75 architect-led tours and over 90 seminars about related topics.
Date: October 24 – 27, 2023
Location: Detroit, MI
The LCI Congress strives to help companies execute lean production effectively by developing research products. This year's expo will revolve around Lean Gumbo: The Right Ingredients for Project Success theme.
Date: September 26 – 29, 2023
Location: Walter E. Washington Convention Center, Washington DC
Greenbuild Conference is committed to green building. This trade show gathers professionals from around the globe and offers beneficial resources during this three-day event. You will be able to attend special seminars and get a chance to network with other companies and experts. Greenbuild is excited to announce a new free webinar taking place on January 31st from 1:00 pm-2:00 pm ET called Leading the Change: Finding a Pathway to Equitable Decarbonization.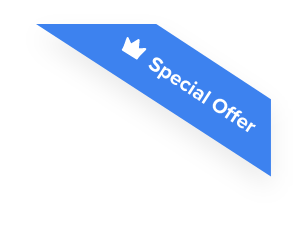 Joshua F.
Redline Electric & Solar

"The best recruiting platform on the market! VIVAHR allowed us to create a dashboard and applicant experience like no other!!"
Get more applicants from the
Best Job Boards
Post for free to 50+ job boards
Unlimited Job Postings
Unlimited Applicants

Tips to Make Most of Home Builder Conferences and Trade Shows
| | |
| --- | --- |
| | |
| | Having a question list by your side when attending an expo can be handy. Going to a conference show well-prepared allows you to make most of the trade show. So, compile a checklist of industry-related questions and bring them up during Q&A sessions and meetings. |
| Download a Conference App | Installing a conference app can come in handy. Not every trade show has an app, but it's worth checking out before attendance. These apps can be convenient if you want to attend some after-parties and generally keep track of the events. Don't forget to download the app before the show, as WiFi sometimes can be laggy at expos. |
| | Social networks can be great helpers during trade shows. For example, you can read Twitter threads and get information about conference news. Also, you don't need to search a lot, as everything will be sorted under hashtags. |
| | One-on-one meetings can help you enrich your conference experience. You could connect with experts from the home builder industry and share ideas! |
| | Going to pre-conference events can be beneficial for your company. You've probably heard that experts show up later during trade shows. But don't underestimate the potential of newcomers, and don't skip pre-conferences! 🙂 |
How to Experience More Efficient Attendance?
Have a Goal and Strategy
Want to experience more efficient attendance during home builder conferences? Check out the following questions real quick!
Why did you decide to attend the homebuilder conference?
What is the main goal you wish to achieve during this expo?
Answering the mentioned questions might help you organize before an expo. If your company has some pain points to solve, it's essential to set the topics you want to research at trade shows.
Set Up Meeting Before the Conference
Plan to discuss some industry-related topics during a conference? That's great! Find ways to schedule meetings before the event and get in touch with other professionals from the homebuilder field.
Balance Your Time
Balancing your time is valuable. So, make sure to create a list of activities you plan to do at conferences. Here are some examples of things you could do at trade shows as inspo!
Visiting vendors you added to your checklist
Attending beneficial seminars and gatherings
Discovering what an expo has to offer
Keep in mind that the first day of a trade show can be pretty busy. So, if you want to experience a less hectic environment, visit the expo on the second day.
Reconnect
Home builder conferences and trade shows present a great networking opportunity. So, use this occasion to meet with other experts from the field and start small talk. Sometimes prospering collaborations come from casual get-to-knows!
Types of Home Builder Conferences Content
During home builder conferences, you might run into subjects similar to the following.
Construction Technology
Building Trends
Construction Materials
Infrastructure
Recruiting and Talent Acquisition
Marketing, Sales, and Customer Success
Training and Development
The mentioned topics could assist you in resolving some company's pain points and provide you with details about the construction industry.
More Conferences and Trade Shows for 2023