Find Job Candidates in Wichita
Do you need some free job posting sites in Wichita, Kansas? Having a well-organized job board list is crucial for a successful hiring process. So you should add this task to your recruiting strategies. But, before you get to the part of posting your job description, you need to create it correctly. Check out the following questions for some side help.
What education level do you expect from your job applicant?
Do you need an experienced candidate or someone with little to no experience?
What kind of position do you offer? Full-time or part-time?
These questions can assist you in determining what kind of applicant you need for your company. So, before proceeding to the next step, be sure to do the first one properly.
How to find job candidates in Wichita?
Use the local job posting sites in Wichita. These job boards can bring many benefits to your company. You should have better chances of attracting various local candidates if you use local job posting sites.
Attend some job fairs in Wichita. Local job-related events are beneficial for every local company. It's handy to know that you can opt for both virtual and offline job fairs and attend the ones you find suitable.
Do your job posting optimization. Every company should be aware of optimization perks and should implement this technique in every job description. Read on and find more information about this essential part of good hiring.
Job Posting Sites For Employers in Wichita, Kansas
| | |
| --- | --- |
| | |
| | This local Kansas employment site offers benefits for both parties. Job seekers can search for various jobs, while employers can post their job offers for free. |
| | This is a local website that offers diverse info about Wichita-related topics. It also provides job searching and job posting options. |
| | These are online local newspapers with the option for employers to post jobs in Wichita. Candidates can also browse through job offers. |
| | This one is a Kansas employment site. It offers options to post a job, search for a job and post a resume. So, it can be a handy choice for both applicants and employers. |
| | These local Kansas newspapers offer a job posting option. So, employers looking to hire locally can benefit from this one. |
Where to post jobs in Wichita?
Glassdoor – This platform provides various job-related tools. Both candidates and employers can check out users' reviews on Glassdoor. Plus, there is an option to browse and post jobs.
Indeed – This site offers both paid and free job posting options. Indeed is well-known within the employment world and has many daily visitors. It provides valuable tools for both job seekers and employers.
ZipRecruiter – This job platform is popular among applicants and employers. ZipRecruiter offers a job posting option within its own board and also posts to other job boards. Candidates can also search for a job on this platform.
Employment Statistics
The median income for Wichita, Kansas, is $45.907, and the unemployment rate is 5.9%. The recent job growth for Wichita is 0.5%, with job growth prediction in the next ten years of 24.3%. The minimum hourly wage is the same as the national one, $7.25.
Wichita Job Posting FAQs
Where can I post my job for free in Wichita?
If you're looking for free job posting sites in Wichita, you might struggle a bit. Generally, finding a free job board is always challenging. But, you can check out KansasWorks, Learn4Good, and Indeed. Just have in mind that Indeed offers both paid and free job posting options.
How can I promote my job in Wichita for free?
Reach to local media outlets. Various media sites offer job postings. You can check out KSN.com. There is the jobs section that integrates with ZipRecruiter.
Use the power of social networks. Did you know you could post a job for free on the local Wichita Facebook Jobs group? Plus, you could use your company's social media to attract new followers that could potentially become job candidates.
What is the job outlook in Wichita?
The recent job growth for Wichita is small but positive. This could mean there might be new job opportunities in the future. The job growth prediction is lower than the national one, and it's 24.3% for Wichita. Employers should pay attention to the job market and adjust their hiring to the current changes.
What do job candidates expect from employers in Wichita, Kansas?
Every candidate would like to experience a fair hiring process with regular updates. As a hiring manager, you should care about your applicants and find ways to motivate employees and future employees. Also, if possible, try to keep the hiring process short, as many applicants might have multiple job offers at the time.
Is it hard to find talented job applicants in Wichita, Kansas?
Finding talented people in Wichita could take some time. But, don't be desperate. That's how stuff works almost anywhere. Just make sure to act fast if you spot some candidate you like and make a job offer. Also, don't forget to always be hiring and adding new people to your talent pool. This way, when the actual hiring part comes, you should have some talented people by your side to choose from.
How long does it take to fill a job in Wichita?
Filling out an open position in Wichita can take some time. The hiring process usually lasts longer, from weeks to even months. So, be patient and aware of many factors that can impact the length of the hiring process. Things like the number of applied candidates, company size, and multi-step pre-hiring tasks can affect your hiring.
Where do small businesses post jobs in Wichita?
Running a small business in Wichita? Then you probably almost always seek some job posting sites to post to. That's why we created a handy shortlist to assist you whenever you need it.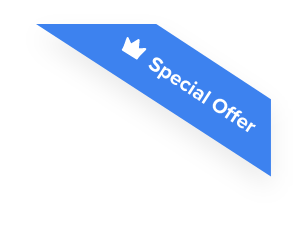 Joshua F.
Redline Electric & Solar

"The best recruiting platform on the market! VIVAHR allowed us to create a dashboard and applicant experience like no other!!"
Get more applicants from the
Best Job Boards
Post for free to 50+ job boards
Unlimited Job Postings
Unlimited Applicants

Job Fairs in Wichita
Do you remember the importance of job fairs? Let us remind you a bit more. Finding quality job fairs in Wichita could bring many benefits to your business. You can opt for two ways to attend them (virtual and offline) and seize new opportunities. Check out some of the job fair benefits.
A chance to get to know your applicants in real-time
Meet the other employers from the similar job field
Have a shorter hiring process and easier applicant finding
What Job Fairs are there in Wichita?
If you're planning to start hiring locally, be sure to check out the upcoming job fairs in Wichita and maybe attend some. You never know, your next employee might be waiting for you there…
Tips to help a business find and hire employees more efficiently in Wichita
If you want to hire efficiently in Wichita, you should have some handy reminders when the hiring process starts. We created a few easy-to-remember tips, so you can use them whenever you need them.
How to Optimize Your Job Board Posting to attract job candidates in Wichita, Kansas
You can get a better conversion with a well-optimized job description. That's why it's essential to do this part of the hiring process properly. We created a few handy reminders to assist you all the way. So, check them out before you add a job offer to some free job posting sites in Wichita.
Begin with company values. The first two paragraphs of your job description should provide info about your company's culture. This way, you could engage better with potential candidates and inspire them to apply for your position.
Provide a detailed job description. The next step is to write down job requirements and duties. Be sure to use bullet points to make your posting stand out. It's proven that job listings with bullet points are more visible in search results. Check out our FREE 50+ Job Description Templates as they might inspire you.
Provide essential details. Be sure to add how-to-apply info at the end of your job posting. Also, if you own a website, add the Jobs section to it. This way, candidates could apply directly through the company site.
Opt for quality ATS. We know that the hiring process can take a toll on your business. With so many responsibilities and tasks to finish, hiring can really feel like a struggle. But, the good news – you don't have to do it alone. Our VIVAHR software can assist you and post your job postings on more than 50 job posting sites. Plus, we can attract A-Players for you. Sounds good? Be sure to find more and GET STARTED today!
Related Job Posting Sites in Kansas