Find the best job boards for hiring professional talent in Denver, Colorado.
About Denver
Denver's high quality of life makes it easy to love. Its booming economy and the state's government, business, and finance center set a solid foundation for various career opportunities in one place. Further, tens of thousands of family-friendly events occur every year. Here, residents can enjoy hiking, camping, or browsing at the zoo or a world-class museum — all within 30 minutes of each other.
Denver is a bustling haven for entrepreneurs, business owners, and the state's government, finance, and law centers. With its booming economy, the city is also great to raise a family or visiting for a weekend getaway. Visitors and residents alike can enjoy the city's storied history: monuments dot the mile-high cityscape, and museums boast some of the finest collections in the country.
Hiring new employees is stressful and difficult. Not only do you have to find the right candidate for your job, but you need to find them fast. Luckily, there are many ways to reach a large pool of candidates, especially if you live in Colorado. Savvy recruiters know that they can find candidates on niche websites, through social media, and at job fairs and meetups.
If you're looking to hire a talented employee in Denver, Colorado, and you want to do it fast, you need the ATS system. It can help you screen resumes and shortlist the best candidates with ease. It lets you know who to interview right away and those who don't meet your criteria. For hiring managers and HR professionals in Denver, this is essential.
Top Job Posting Sites in Denver, Colorado
Working in the Denver area can be a headache — finding quality talent and convincing them to come on board can be exhausting. Thankfully, there are many ways to attract top talent and find the right person for the job. Your job candidates should center around writing a great job description and sites and social networks designed to find local talent.
| | |
| --- | --- |
| | |
| | The Denver Metro Chamber of Commerce is dedicated to helping more Coloradans find quality jobs. Everything they do is about helping more Coloradans find work. |
| | Connecting Colorado is the best way to meet the demands of a fast-changing workforce. |
| | AH, Jobs List was Colorado's top resource for finding the best-paid professional talent. |
| | Their vision is to connect the world by creating a new outlet for people to find purpose in their lives. |
| | With over 600+ local job sites in our database, they can connect you to the best talent in your area. |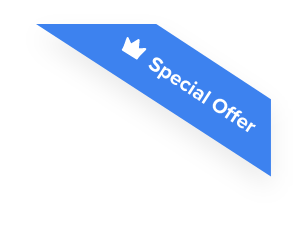 Joshua F.
Redline Electric & Solar

"The best recruiting platform on the market! VIVAHR allowed us to create a dashboard and applicant experience like no other!!"
Get more applicants from the
Best Job Boards
Post for free to 50+ job boards
Unlimited Job Postings
Unlimited Applicants

Employment Statistics
Denver has been a hotbed for job opportunities, and companies have been flocking to the city. It's also home to one of the largest aerospace companies in the country, Lockheed Martin. It is seen as an emerging center for tech startups- both Uber and Google operate development centers there. Denver has also become a hub for social entrepreneurship, with organizations such as Leaderquest training future leaders to find solutions locally.
Employment by Occupations
Most Common Occupations
The job market in Denver, Colorado, is strong, with Management Occupations and Office & Administrative Support Occupations being some of the most common jobs in the area.
The most common jobs held by residents of Denver are:
Management Occupations – 54,199 people
Sales & Related Occupations – 40,940 people
Office & Administrative Support Occupations – 40,932 people
Most Specialized Occupations
Denver's economy is booming — and the city is facing a shortage of qualified workers. With a growing number of residents employed in creative, professional, and scientific roles, Denver has the second-highest concentration of highly skilled workers in the United States. As more companies flock to the city, local businesses seek challenging candidates with experience in engineering, architecture, and legal work.
Highest Paid Occupations
The three highest-paying jobs in Denver, Colorado are legal occupations, healthcare practitioners and technical occupations, and health diagnosing and treating practitioners.
The highest paid jobs held by residents of Denver are:
Legal Occupations – $91,716
Health Diagnosing & Treating Practitioners & Technical Occupations – $86,256
Healthcare Practitioners & Technical Occupations- $77,655
The Top 5 Employment by Occupations
| | |
| --- | --- |
| | |
| | |
| Sales & Related Occupations | |
| Office & Administrative Support Occupations | |
| Business & Financial Operations Occupations | |
| Education Instruction, & Library Occupations | |
Employment by Industries
Most Common Industry
In Denver, Colorado, the number of employees in the Professional, Scientific, & Technical Services industry accounts for 37.6% of all employment. The Health Care & Social Assistance industry follows closely behind with 36.9% of the labor market. In third place is Retail Trade, which accounts for 13.2% of Denver's workforce.
The most common industries in Denver are:
Professional, Scientific, & Technical Services – 56,302 people
Health Care & Social Assistance – 45,882 people
Retail Trade – 39,142 people
Most Specialized Industries
Colorado's capital, Denver, has a diverse economy and several key industries that help it maintain its economic powerhouse. The city has a higher than average number of Information, Mining, Quarrying & Oil & Gas Extraction, and Professional, Scientific & Technical Services industries. These industries are essential to the city because they employ significant numbers of people and bring in a substantial amount of revenue.
Highest Paying Industries
Denver-based employees handle some of the highest-paying jobs in the country. The top three industries that earn the most median annual income in Denver are Management of Companies and Enterprises, Mining, quarrying, oil and gas extraction, and finance and insurance.
The highest paying industries in Denver are:
Management of Companies & Enterprises – $131,204
Mining, Quarrying, & Oil & Gas Extraction – $72,083
Finance & Insurance – $71,556
The Top 5 Employment by Industries
| | |
| --- | --- |
| | |
| Professional, Scientific, & Technical Services | |
| Health Care & Social Assistance | |
| | |
| | |
| Accommodation & Food Services | |
Denver Job Posting FAQs
What Job Fairs are there in Denver?
Job fairs are a great way to build your network, learn about employment opportunities, and get help from recruiters in your field. It can be challenging to get into job fairs, but it's worth the effort! There are many local job fairs throughout the year, and many are free or inexpensive to attend. A list of job fairs in Denver, Colorado, can be found here.
Where can I post my job for free in Denver?
The most effective way to find and hire the right talent for your company is by posting jobs on local job boards like the Denver Metro Chamber of Commerce, University of Denver, or the Colorado Department of Labor. For companies recruiting new staff, job boards provide an excellent way to find the perfect candidate for a role. The most popular and well-populated job boards are Indeed, CareerBuilder, Monster, and ZipRecruiter.
How can I promote my job in Denver for free?
There are a few ways to promote your job openings in Denver, Colorado. In job fairs are a great and effective way to find new candidates. Unfortunately, it can be tricky since there aren't quality job fairs each week. Social media is a great option to find candidates by joining local Facebook groups like Denver4hire or Jobs in Colorado.
Get your job openings in front of the media. The Internet is a great place to advertise jobs, and it's crucial to reach an audience that includes people from Denver. Employers have the option of using or reaching out to local media like 9 News and KDVR for coverage. Make sure your job postings are being seen by those who could be interested in them.
What are the Denver employment statistics?
The job market in Denver is growing faster than the US average. Denver's unemployment rate is only 7.1%, compared to the US average of 6.0%. The number of jobs in the city increased by 2.8% in the last year, compared to the US average of just 0.2%. Over the next ten years, projected employment growth in Denver is 45.0%, much more significant than national projections of 33.5%.
What do job candidates expect from employers in Denver, Colorado?
Finding top candidates in Denver, Colorado, can be a struggle if you don't have a set plan or budget for each of your job openings. Job seekers expect prompt communication and immediate solutions to their concerns. Businesses should meet those expectations with quick responses and polite feedback on an individual level — not just through automated messages or an FAQ page.
Is it hard to find talented job applicants in Denver, Colorado?
Finding talented, local job applicants isn't easy — many employers struggle with this virtually every day. While the unemployment rate has decreased in Denver to 7.1%, it's still impactful for businesses struggling with recruiting new talent in their area.
HR has become so competitive in the past few years that it's challenging to find talent for your company, especially when there is high demand. HR technology solutions have been developed and implemented to help recruiters find candidates more efficiently by using their software platform, matching people with jobs based on experience, skill set, education level or location, etc.
How long does it take to fill a job in Denver?
Recruiting is a time-consuming task that usually takes around two to three months. However, the length of time it takes to recruit new employees can vary — from one week to months. This is because the amount of time required depends on several factors, such as the volume of applicants, their suitability for the position, and the current level of employee retention.
Denver, Colorado Economy
Denver's location has become a cornerstone of its economic prowess. Denver is positioned to benefit from business and trade just about an hour from the mountain resorts that attract tourists. The city itself offers boundless job opportunities for people in various industries — from the federal government to education to financial and commercial to technology and high-tech. With 45% job growth expected for the coming years, it's projected that this trend will continue.
Denver, Colorado Housing and Living
Home Value
The average price of a home in Denver is $529,269. This seasonally adjusted figure only pertains to the middle tier of the city's housing market, but home values have grown 10.8% over the past year. Although this metric is exact for everyone, it does provide homeowners with an idea of how their mortgage payments compare.
Household Income
Denver, Colorado, is one of the best locations to live in the United States for a few reasons. The average income here is $34,423 per year, almost $6,000 higher than the national average of $28,555. With a median household income of $51,800 per year, Denver residents earn quite a bit more than the people in cities like Washington D.C. and Boston.
Commute
The average commute length in Denver, Colorado, is 25.3 minutes compared to the US average of 26.4 minutes. This difference of 1.1 minutes comes out to a $0.17 per mile difference in operating costs for commuters on average over one year.
Climate
Denver averages 245 sunny days and 60 inches of snow per year, but it can still get quite wet in the Mile High City. Denver experiences the 17th most precipitation annually in the country — so if you prefer a dry climate, you might want to think twice before moving here.
Health
More than 90% of the Denver, CO population is covered by health insurance. Employer-sponsored plans cover 46.2%, 27.4% by Medicaid, 7.6% by Medicare, 3.7% by non-group health plans, and 0.945% by military or veterans' healthcare.
Conclusion
If you are looking for a way to fill an open position in Denver, Colorado but don't want the headache of posting your job opening on 50+ different sites and managing all the applications that come back, VIVAHR is here to help. With our innovative software platform, you can post one time to as many job boards as you need with just the click of a button, and then let us handle everything else. Our software makes it easy to collaborate with other members of your HR department, so everyone feels involved from the beginning until the end when filling an open position at your company.