Are you looking for a Family Nurse Practitioner? Let's talk about all of the responsibilities and requirements that this position entails. We'll provide a template to help you when posting on different job boards! You can combine this template with our VIVAHR software to achieve the best results.
What is a Family Nurse Practitioner?
A family nurse practitioner is a registered nurse with advanced education and training in nursing care of the whole family or specific age groups of children, youths, and adults.
Nurse practitioners provide health promotion, prevention, treatment, and management services for pediatric, adolescent, adult, and geriatric clients tailored to their individual needs. They can also prescribe medications from the lowest therapeutic category.
Related Job Titles for Family Nurse Practitioner
Registered Nurse
Nurse Practitioner
Family Physician Assistant
Physicians Assistant
The Top Family Nurse Practitioner Skills
| | |
| --- | --- |
| | |
| | Critical thinking is one of the skills that Family Nurse Practitioners need to assess their patients properly. Critical Thinking can be used as a Family Nurse Practitioner by evaluating a patient's level of function and using this assessment to develop a treatment plan. |
| | Effective communication is also a crucial skill for a family nurse practitioner. These nurses need to communicate with their patients, put their thoughts together, and speak to effectively diagnose a patient. They are also responsible for sharing their findings in person or by phone with the patient's physician. They will work with them to develop the best plan of action for the patient and themselves. |
| | The nurse practitioner needs to listen attentively to their patient to understand what is going on with them. They need to know how best to approach the situation and diagnose them by asking questions and talking about their feelings. The family nurse practitioner must give their patients their full attention to make the most accurate diagnosis possible. |
| | One of the essential skills for a family nurse practitioner is to establish empathy with their patients. They need to relate and give them advice on looking at the situation from multiple perspectives. The family nurse practitioner needs to understand what their patient is going through because they can use their own experiences as a guide. This, in turn, will allow them to be more empathetic and better understand what their patient might be feeling. |
| | Problem-solving is a crucial skill for a family nurse practitioner. Family nurse practitioners need to take the time to problem solve and work with their patients. They need to work with them in their living situation and find the best way to help solve their issues. |
Family Nurse Practitioner Job Description Template (Free)
We are looking for a Nurse Practitioner to join our practice. In this position, you will be working closely with patients and addressing their health needs, and providing care in the office or at home when needed. You will also be required to educate patients on preventive health practices and the treatment of illnesses. You'll partner with referring physicians and other healthcare professionals to treat patients of all ages with various medical conditions and disease processes.
Nurturing patients and their families is an integral part of the job. The ideal candidate needs to have a certain level of empathy for those in need, be compassionate, generous with laughter, warmheartedness towards feelings and emotions of others as well sensitive but not overbearing. We are looking for someone who will enjoy helping people through difficult times, focusing on life's joys while simultaneously fostering hope that things can get better!
A Family Nurse Practitioner (FNP) helps diagnose illness or injury–from diabetes management to seasonal flu shots-and provides preventive care such as counseling about diet or exercise habits. They often offer coordination between patient health professionals, including physicians' offices, so nothing falls through the cracks when it comes time to follow up.
Family Nurse Practitioner Duties & Responsibilities:
Provides comprehensive health assessment, diagnosis, treatment, or referral services to individuals and families
Assesses individual needs; anticipates problems; follows up on concerns
Practices evidence-based medicine and adhere to the American Nurses Association Code of Ethics
Leads and participates in multidisciplinary health care team to develop, implement, and evaluate individualized treatment plans
Recommend diagnostic testing and procedures; presents findings and recommendations to referring physicians upon request
Consults with physicians or specialists regarding patient treatment plans at a level of complexity that exceeds the Family Nurse Practitioner's scope of practice
Consults with and performs screening of pregnant women
Participates in case of management activities when appropriate
Prepares and operates a wide variety of medical equipment, including EKG, pulse oximetry, arterial pressure monitoring devices, and administers diuretics or other medications under physician evaluation
Completes records on admission, transfer, and discharge; maintains all required records in accordance with clinic/hospital policies
Prepares patients for examination, treatment, and study by physicians or other health care personnel, including assistance with procedures such as injections, venipunctures, etc. in accordance with physician orders
Family Nurse Practitioner Requirements:
Extensive knowledge of the health and aging process
Demonstrates practical interpersonal communication skills
Brings an innovative approach to work, can "think outside the box."
Takes a team approach in accomplishing treatment goals
Possesses strong clinical, interpersonal, and communication skills
Demonstrates sound judgment in anticipating problems or adverse outcomes; takes appropriate corrective action
Takes initiative to engage patients and other health professionals. Participates in activities that support continued competence as a family nurse practitioner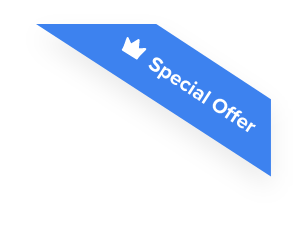 Joshua F.
Redline Electric & Solar

"The best recruiting platform on the market! VIVAHR allowed us to create a dashboard and applicant experience like no other!!"
Get more applicants from the
Best Job Boards
Post for free to 50+ job boards
Unlimited Job Postings
Unlimited Applicants

Sample Interview Questions For Family Nurse Practitioner
After picking all the applications, try out our sample interview questions for Family Nurse Practitioner (FNP). This way, you could opt for the proper candidate easily.
Personal
What is your favorite part about being an FNP, and why?
How would you describe yourself as a person?
Why did you want to be an FNP?
Human Resources
Describe a challenging situation that you had with one of your patients and how you handled it.
How would you resolve a conflict with a patient?
What would you do about a college that's breaking hospital rules?
Management
How do you keep current in your field?
How would you manage a family that needs your help at the same time?
Do you prioritize patients? If so, why?
Technical Knowledge and Skills
What skills do you possess that are beneficial for the Family Nurse Practitioner position?
What information do you gather from a patient before examing them?
What skills would you point out that differ you from other applicants?
What are the Educational Requirements For a Family Nurse Practitioner?
The only requirement for someone to become an FNP is a bachelor's degree in nursing. Depending on the state, one may also be required to take state board exams or other certifications.
How Much To Pay a Family Nurse Practitioner When Hiring
FNP's with less than three years of experience average around $60,780. Entry-level FNP's and new graduates often earn significantly less, while mid-career NP's can be compensated as high as $90,550, including bonuses and production incentives to ensure strong performance. However, the median annual wage for FNP is $111,680, with an hourly wage of $53.69.
Frequently asked questions about Family Nurse Practitioner
Is it possible to work in more than one field of nursing with just an RN license?
No. It's illegal to do so, and it may lead to malpractice suits or disciplinary action by the board of nursing.
What is the difference between a Family Nurse Practitioner and a Pediatric Nurse Practitioner?
A family nurse practitioner is a registered nurse who has completed an undergraduate and graduate-level degree in nursing and specialty training in the field of Family Nurse Practitioner. A pediatric nurse practitioner is a registered nurse with a Master of Science in Nursing specializing in children's health concerns and parents of children from infancy through adolescence.
What is the difference between a Family Nurse Practitioner and a Doctor?
A Doctor is a medical doctor that has completed at least four years of college and spent ten years or more in medical school before becoming a licensed physician. They may specialize in specific areas such as Pediatrics, Anesthesiology, Cardiology, Oncology, or Surgery. A Family Nurse Practitioner is an RN that has completed 2-3 additional years of nursing school and then has received training to become a Family Nurse Practitioner.
The primary difference between the two professions comes down to the scope of practice. A Doctor may be a general practitioner or may specialize in one or more areas such as surgery, orthopedics, pediatrics, cardiology, hematology/oncology. A Family Nurse Practitioner is typically a general practitioner with specialist knowledge and training in family health, including pediatrics.
A doctor may prescribe medication, while an FNP cannot. A doctor has a broader scope of practice than a nurse practitioner, allowing them to order diagnostic tests and procedures not provided regularly by their colleagues.
Where are Family Nurse Practitioners employed?
Some FNP's work in hospitals, clinics, or private listings. But many also work in other settings like schools, colleges and universities, home health agencies, and hospice care.
Similar Job Descriptions as Family Nurse Practitioner