Find Job Candidates in Oklahoma City
Finding free job posting sites in Oklahoma City, Oklahoma, is a tricky task. But, having the right recruitment strategy can be of help. The essential part of successful hiring is to write down an engaging job description. To do so, you should make the precise outline of a desirable candidate. Check out the following questions for some assistance.
Does your next employee need to have any specific skills?
Do you want to hire an experienced person or a newbie?
What kind of position do you offer (full-time or part-time)
See? These questions can help you stay on the right track when it comes to job posting creation. So, be sure to do this step properly before you proceed to job posting sites.
How to find job candidates in Oklahoma City?
Don't forget job boards in Oklahoma City. Adding your job offer to the various job posting sites can give you better chances of finding the right applicant. So, be sure not to skip this opportunity.
Attend Oklahoma City job fairs. Did you know there are virtual job fairs available? That's right, you can attend these events both online and offline. Quite handy, right?
Optimize your job postings before posting them. Lots of companies forget the importance of a well-written job posting. This can determine if candidates are going to apply. So, read on and find more details on how to make your postings stand out.
Job Posting Sites For Employers in Oklahoma City, Oklahoma
| | |
| --- | --- |
| | |
| | This is an online job matchmaking and labor info system. It serves both job seekers and employers and gives them handy job-related tools. |
| | This site gives an option to post jobs and internships in the advertising and communications field in Oklahoma City. It offers free listings and posts length for 90 days. |
| | This is a group of marketing pros from various industries. Users can find a job board and membership options |
| | This site offers job boards for non-profit jobs in Oklahoma, so it could be handy for employers from nonprofit organizations. |
| | This site connects job seekers with employers. It offers both job-seeking and job-posting options. Employers can pay per post and add their postings to this site. |
Where to post jobs in Oklahoma City?
Snagajob – This site offers job-related services to both applicants and employers. Snagajob has a job board that allows employers to post an ad for hourly positions, and it's trending across the US and Canada.
ZipRecruiter – This site offers job posting on numerous job boards, including its own. ZipRecruiter advanced through the years, from being a job publishing tool to an all-in-one job board tool. It provides services for both parties.
Glassdoor – This platform offers numerous job-related tools, from user reviews, job searching, and job posting options. Glassdoor serves as a job board and job posting site. Employers can advertise their postings and reply to reviews, and there are options to check demographic data.
Employment Statistics
Oklahoma City has a median income of $47,004 and an unemployment rate of 4.4%. The unemployment is lower than the national one, and recent job growth is 2.6%. The predicted job growth in the next ten years for Oklahoma City is 32.4%, lower than the national, and the hourly wage is $7.25.
Oklahoma City Job Posting FAQs
Where can I post my job for free in Oklahoma City?
Finding free job posting sites in Oklahoma City is never easy. But, some handy sites can assist you. You can check AAF OKC and Learn4Good.
How can I promote my job in Oklahoma City for free?
Reach out to Oklahoma media outlets. Checking local media stations can assist you with attracting candidates. Sites such as KFOR.com provide job sections where employers can add their job postings.
Use social media daily. Did you know you could post your job offers to the local Oklahoma City Facebook Jobs group? Besides that, you can use your company's Instagram account to engage with followers and maybe attract some new job seekers.
What is the job outlook in Oklahoma City?
With recent job growth of 2.6%, Oklahoma City seems to have a positive job outlook. The predicted job growth is a bit lower than the national one and is set to 32.4%. However, the unemployment rate is 4.4%, lower than the national, so this could mean some new job opportunities on the horizon.
What do job candidates expect from employers in Oklahoma City, Oklahoma?
Job candidates in Oklahoma City are looking for a fair hiring process and clear guidelines. So, make sure to use your soft skills as a manager, and take care of people who might be your potential new employees. Keep your applicants updated through the process, and try not to let the hiring process last forever.
Is it hard to find talented job applicants in Oklahoma City, Oklahoma?
Finding talented people has always been a challenge. The same applies when looking for talents in Oklahoma City. But, to spot the right candidate, try broadening your talent pool, including people with various backgrounds, and bring in diversity. This way, you have a greater chance of finding the fit for your company.
How long does it take to fill a job in Oklahoma City?
The hiring process can be a time-consuming event. So, when hiring in Oklahoma City, be patient. Bear in mind that many factors can affect the length of the hiring. For example, the number of applied candidates, multi-step pre-hiring tasks, number of hiring managers… This means take your time and remember, finding the right people usually won't happen overnight.
Where do small businesses post jobs in Oklahoma City?
Do you run a small business in Oklahoma City? Then you probably need a few to-go jobs posting sites. These can be handy when you need to post a job posting right away. So, check out our shortlist of popular job posting sites and use it whenever you seek a new hire.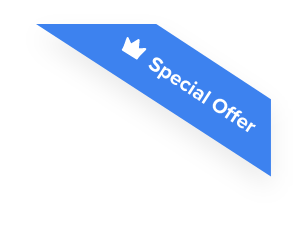 Joshua F.
Redline Electric & Solar

"The best recruiting platform on the market! VIVAHR allowed us to create a dashboard and applicant experience like no other!!"
Get more applicants from the
Best Job Boards
Post for free to 50+ job boards
Unlimited Job Postings
Unlimited Applicants

Job Fairs in Oklahoma City
Job fairs in Oklahoma City are handy if you want to hire locally. These events can make a big difference when it comes to hiring. You can bump into various talented people willing to work in your industry. So, with that in mind, take a look at some other job fair benefits.
Opportunity to meet with candidates right away
Chance to mingle with other companies from the similar field
Skipping interview scheduling and filtering out applicants at the moment
What Job Fairs are there in Oklahoma City?
There are numerous upcoming local job fairs in Oklahoma City. So, if seeking fresh talents, make sure to attend a few. A good thing is that you can opt for both virtual and offline job fairs.
Tips to help a business find and hire employees more efficiently in Oklahoma City
Hiring efficiently in Oklahoma City can be demanding. But, fret not, as we have some handy tips to help you out. Be sure to remember and implement some of these and see if they work for you.
How to Optimize Your Job Board Posting to attract job candidates in Oklahoma City, Oklahoma
Optimizing your job postings is an essential part of the hiring journey. To successfully achieve job posting optimization, we're going to provide you with some tips. So, read on and find handy ways to take care of your job descriptions.
Talk a bit about your company. The first paragraph of your job description should consist of the part where you're telling about your company culture. Candidates like hearing more about the company they want to work for. Just make sure to keep it short and to the point.
Write your job descriptions in-depth. Take your time to create an engaging job description. Add an exact list of job responsibilities and duties, and use bullet points, as these can make your postings more visible in search results. Check out our FREE 50+ Job Description Templates and adjust them to your needs.
Provide candidates with how-to-apply details. At the end of your job description, be sure to tell your candidates how to apply for the position. If you have a website, add the Jobs section. It can attract applicants to apply for a job directly through your site.
Choose high-quality ATS. Hiring is a challenge on its own, so you don't need more hustle about it. That's why we created VIVAHR, intelligent software that can post your job postings on 50+ job posting sites and attract A-Players for you. Be sure to check it out and GET STARTED today!
Related Job Posting Sites in Oklahoma