Find Job Candidates in Mobile
Are you searching for your next hire? Then you could use some job boards and free job posting sites in Mobile, Alabama. Of course, adding your job postings to numerous sites is not enough. At least if you wish to attract as many candidates as possible. And who doesn't want that? So, what steps can you take to increase your chances of finding a suitable employee? Take a look at the following questions.
Do you need someone with years of expertise or a newbie?
What type of education does your employee need to have?
Do you want to fill in part-time or full-time working hours?
See how these questions narrow down your vision of a suitable applicant? Using these and similar questions can help you compile a well-designed job description. This way, you could attract a fitting candidate to apply for your job opening. So, what's your next step?
Send your brand new job postings to numerous job posting sites in Mobile, or choose ATS to do it instead of you. Let's go and find your next hire! 🙂
How to find job candidates in Mobile?
Check out local job boards in Mobile, AL. One of the first things you should do to attract local job seekers is to explore local job boards. Of course, you don't have to limit yourself only to these job platforms. Numerous global job posting sites can help you hire locally.
Explore job fairs in Mobile, AL. Job expos are hiring gems. There are various job fair events out there, both virtual and offline. All you have to do is get familiar with them and see what these expos can offer to your company.
Optimize your job listings regularly. A proven way to enhance your job posting visibility is to optimize it. How to do that? By implanting a few simple yet effective techniques. We'll get into more details later in this post, so stay tuned!
Job Posting Sites For Employers in Mobile, Alabama
| | |
| --- | --- |
| | |
| | This site allows you to add your job postings that will appear in various county and regional directories in Mobile. You will need to fill the form with job description details and provide the necessary information. The job posting prices on this site range from $10 (30 days), $20 (60 days), to $30 (90 days). |
| | If you want some college energy in your team, here is the solution. This site can help you attract students from the University of South Alabama in Mobile. You can choose to add a single job posting, job packs, unlimited postings, VIP positions, and automated postings. |
| | This site caters to both job seekers and employers. Employers can add their job listings at the starting price of $25. Another perk this platform offers is 45-day job postings. If you don't find a hire within this time, they will let you repost your job for another 45 days free of charge. |
| | This site is a popular job posting platform in Alabama. It offers three pricing plans for employers. You can choose from Standard $395, Performance $495, and Proactive $575 packages. All the mentioned prices are per job listing. |
| | This site is a local job board for Alabamians. It serves both local job seekers and employers. Employers can add job postings, get employee training assistance, explore labor market data, and seek recruitment help. |
| | Employers of Alabama can use this platform to attract local job seekers. There are two pricing packages available. The prices range from $275 to $2,500 for a job posting. You can also opt for the Featured Tag option (price range $95 to $475). |
Where to Post Jobs in Mobile?
ZipRecruiter – This job-related platform caters to both job applicants and employers. ZipRecruiter evolved through the years, and today it serves as both a job board and job posting site that adds jobs to other platforms. You can try it out by using a three-day trial program.
Monster – This platform serves as a job search engine and job posting site. Monster has been around for a long time, and it caters to job seekers and employers. You could add your job postings for a fee and attract suitable candidates. This site operates in more than 40 countries.
Indeed – This job posting platform offers a free job posting option. Indeed also provides a way to sponsor your postings for better visibility. This site is well-known, so you should have no problem finding various job seekers on this platform.
Employment Statistics
The median household income in Mobile, Alabama, is $39,241, and the current unemployment rate is 6.2%. The recent job growth is 1.5%, and the future job growth prediction (next ten years) is around 27.2%. The minimum hourly wage in Mobile, AL, is $7.25.
Mobile Job Posting FAQs
Where can I post my job for free in Mobile?
Finding free job boards in Mobile can be tricky, as there are not lots of available ones. But, don't fret! You can try out sites like Learn4Good and Indeed, as they offer free job posting options.
How can I promote my job in Mobile for free?
Explore social networks in Mobile, AL. One easy way to promote your job listings for free is to check out local social media sites. For example, Jobs Hiring in Mobile Facebook group can be a good start. Other than that? Use your company's social network to engage with current followers and gain new ones. This way, you could attract potential job seekers, and of course, you won't be paying a dime!
What is the job outlook in Mobile?
The recent job growth in Mobile, Alabama, is positive (1.5%), and the future job growth prediction in the next ten years is 27.2%. These numbers indicate some changes in the job market, which can result in more career opportunities. But, these things vary daily. So, employers should keep track of the job market data and adjust their hiring to potential changes.
What do job candidates expect from employers in Mobile, Alabama?
Whenever you wonder: what candidates expect from you, put yourself in their shoes. Try to think of ways to ease the hiring process for them. These could be simple things like regular updates, precise job descriptions, and scheduled interviews. Anything that could show candidate appreciation is welcome.
So, gather your team around, and think of ways to engage with your future applicants!
Is it hard to find talented job applicants in Mobile, Alabama?
This question must be as old as the origins of recruiting and hiring. And, it's a good one! The answer is, as you assume, positive. It's challenging to seize talents nowadays, especially with the competition rising. So, what can you do about it? Bring on the talent pooling strategy!
Forget about those rejection emails and think of ways to include any candidate you find valuable into your company. By actively broadening your talent pool, you get better chances of having the right people around all the time. Quite handy, right? 🙂
How long does it take to fill a job in Mobile?
The hiring process takes time and patience. Any hiring manager knows this. Numerous factors impact the hiring duration, and most of the time, you can't change this. But, there are things you can change. You can affect your hiring dynamic.
One of the reasons why hiring takes a long time is the enormous number of applicants that you handle in your spreadsheets manually. You can shorten the hiring length by switching to automated, quicker hiring. How to do that? Try out the applicant tracking system. You'd be surprised how it can make your hiring shorter!
Where do small businesses post jobs in Mobile?
If you're running a small business in Mobile, AL, you know you need as many ways to find suitable job seekers. But, this is sometimes easier said than done. So, we created a handy shortlist of job posting sites that can ease your hiring path. Check them out. Maybe your next hire is just around the corner!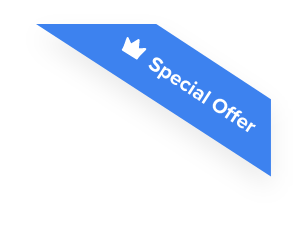 Joshua F.
Redline Electric & Solar

"The best recruiting platform on the market! VIVAHR allowed us to create a dashboard and applicant experience like no other!!"
Get more applicants from the
Best Job Boards
Post for free to 50+ job boards
Unlimited Job Postings
Unlimited Applicants

Job Fairs in Mobile
Job expos are a unique way of recruiting, but they are also a great way to feel the job market. Sure, they require time, organization, and investments, but they come with some perks too. Take a look at some of the job fair benefits.
A chance to meet with local job seekers
An occasion to network and explore job market trends
A chance to experience a shorter hiring
What Job Fairs are there in Mobile?
If you're planning to start hiring soon, keep track of the upcoming job fairs in Mobile, AL. Try to create your stand-out strategy to make your company shine in the crowd. Even if you don't end up with a new team member, you'll have one more experience to cherish, and that's value!
Tips to help a business find and hire employees more efficiently in Mobile
The hiring journey asks for dedication. But, you already know that. The question is: where to invest your time? It's always good to plan out your recruitment strategy and keep some essential details in mind. That's why we compiled a list of reminders that can help you experience fruitful hiring. Check them out, and give us your feedback!
How to Optimize Your Job Board Posting to Attract Job Candidates in Mobile, Alabama 

If you seek higher conversion rates, you should first check your job postings. Do you see room for improvement? If yes, read on! A well-written job description can make a huge difference. The only thing you should do is to optimize it. Let's go through a few easy steps towards better job posting optimization.
Share your company vision. The first two paragraphs of your job description should tell a story about your company culture. Share your goals with the applicants and let them know how they will contribute to your team. Tell them what you can do for them to help them thrive!
Create structured postings. Job descriptions need structure. You can achieve this by using bullet points to list down requirements and duties. Also, don't forget to use job-related keywords. These things can enhance posting visibility – proven fact! Struggle with job description creation? Check out our FREE 50 Job Description Templates!
Write down application details. Don't forget to let your candidates know where and how to apply for a position. If you don't use automated hiring (ATS), link from a job posting to your Career/Jobs page on your website.
Pick your ATS. Hiring is a cake of many layers, and it's not always sweet. That's why we created VIVAHR, your ultimate recipe for delicious hiring! 🙂 Our software can add your postings to 50+ job boards, so you don't have to explore job posting sites in Mobile alone. Let us attract A-Players for your company and ease your hiring path.
Learn more about what we can do for you and GET STARTED today!
Related Job Posting Sites in Alabama