Find Job Candidates in Montgomery
Every hiring journey is a challenge on its own. But don't let that discourage you! Finding numerous job boards and job posting sites in Montgomery, Alabama, is possible. However, there is another essential thing to do – make sure your job postings stand out! How to achieve this? Take a look at the following questions.
How do you imagine your future employee?
Do you wish to hire someone with specific education or experience?
What kind of working hours do you offer?
These questions (and any other you find vital) can help you compile an on-point job description. You will have better chances of drawing A-Players to you with precisely-written job listings. So, you should be good to go with your job posting by yourself or with ATS assistance.
Are you ready to find your next hire? Let's go! 🙂
How to find job candidates in Montgomery?
Explore job posting sites in Montgomery, AL. Both local and global job boards have so much to offer. Your business can get some significant benefits from posting to local job platforms. Attracting local talents is sure one of them!
Check out job fairs in Montgomery. Local job expos are a great source of job seekers. You would get a chance to meet with applicants from your area and network with fellow employers.
Optimize your job postings regularly. The essential part of every successful job posting is a well-optimized job description. There are a few things you can do to enhance your job posting visibility. We'll talk more about these later today. So, stay tuned!
Job Posting Sites For Employers in Montgomery, Alabama
| | |
| --- | --- |
| | |
| | These are local Montgomery newspapers with an online edition. The site also has a job posting section for employers. Your job postings would be published via ZipRecruiter, as this site integrates with it. The job postings are available in an online format. |
| | This one is a local job platform for the Montgomery area. It offers job posting options for local employers for a $75 price. The job ad will last for 30 days. You don't have a word limit for your job posting, and your job posting will be in the Featured Jobs section on this site. There is no need to sponsor your postings for better visibility. |
| | This job platform in Alabama offers three pricing options for a job posting. You can opt for Standard $395, Performance $495, and Proactive $575 plans. All prices are per job. |
| | This local job posting site is for Alabama residents. It caters to both job seekers and employers. As an employer, you can post a job, require assistance in training employees, check labor market data, and get recruitment help. |
| | This platform offers job posting for employers in Alabama. You can choose from two pricing packages, starting at $275 and going up to $2,500. There is also an option for Featured Tag, and the prices range from $95 to $475. |
Where to Post Jobs in Montgomery?
ZipRecruiter – This one is a well-known job platform that integrates with various other apps and sites. ZipRecruiter has been around for some time, and it serves job seekers and employers. It offers a three-day trial period and adds jobs to both its job board and various other job posting sites.
Glassdoor – This employment-friendly site provides job seekers and employers with various handy tools. Glassdoor offers reviews, demographics data, job posting, job searching, etc. So, it can come in handy for both sides.
Indeed – This one is a worldwide job posting and job searching platform. Indeed serves both job seekers and employers by providing them with beneficial options. Applicants can search for active jobs, while employers can add job postings for free. If you want to get better job posting visibility, you can choose to sponsor your postings.
Employment Statistics
The median household income in Montgomery, Alabama, is $43,535. The current unemployment rate is 5.8%, with recent job growth of 1.1%. The future job growth prediction (next ten years) is 30.3%. The minimum hourly wage in Montgomery, AL, is $7.25 per hour.
Montgomery Job Posting FAQs
Where can I post my job for free in Montgomery?
Struggle to find free job boards in Montgomery? That's entirely usual, as there are not a lot of these. Luckily, there are some free job posting options to explore. Check out Learn4Good and Indeed. These two sites offer free job posting for employers. If you eventually decide to invest some money, you can sponsor your postings via Indeed for better visibility.
How can I promote my job in Montgomery for free?
Check out social media sites in Montgomery. It can always come in handy to promote your job openings free of charge. That's why you should pay attention to local social network groups such as the Montgomery Jobs Facebook group.
You can also spread the word via your company's social channels. Just make sure to engage with your followers daily. Don't do it only when you're actively hiring. By actively posting, you will have a chance to grow a broader followers network.
What is the job outlook in Montgomery?
The recent job growth in Montgomery, Alabama, is positive (1.1%), and the future job growth prediction in the next ten years is 30.3%. These positive changes could indicate more employment opportunities. But, employers should keep track of the daily job market changes and adjust their hiring cycles to them.
What do job candidates expect from employers in Montgomery, Alabama?
Whenever you wonder what job seekers expect from the hiring process, put yourself in their shoes. What can you offer to them to keep them engaged and interested during the hiring process?
We would say upfront and precise hiring process details could come in handy. Also, try to provide your applicants with an estimated hiring duration and schedule interviews close to each other. Many candidates have multiple job interviews, so good organization and speedy hiring go a long way.
Is it hard to find talented job applicants in Montgomery, Alabama?
Qualified and reliable candidates are not easy to find. If you're in the hiring game for a long time, you know it. So, what can you do about it? Try to hire every day. Sounds odd? Actually, it's very natural. You can achieve this by constantly working on your talent pool. Doing this means forgetting about rejection letters and finding ways to keep talented applicants around. You'll be happy when you find yourself surrounded by a bunch of talents! 🙂
How long does it take to fill a job in Montgomery?
No one can precisely know how long a hiring process lasts. But, generally, recruitment can take from weeks to months. It all depends on various factors. For example, a large number of applied candidates can slow down the process.
This situation is especially true if you sort them out by hand in spreadsheets. What can you do about it? You can incorporate an applicant tracking system into your hiring journey. This way, you'll have an automated and quicker hiring process.
Where do small businesses post jobs in Montgomery?
If you run a small business in Montgomery, Alabama, don't fret! There are numerous ways to attract suitable candidates. Sure, it's not easy to find job boards, but it's also possible. Check out the following shortlist of handy job posting sites and see if they suit your business needs.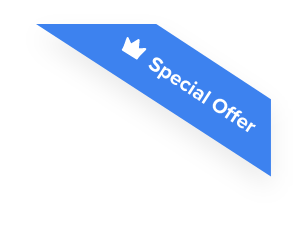 Joshua F.
Redline Electric & Solar

"The best recruiting platform on the market! VIVAHR allowed us to create a dashboard and applicant experience like no other!!"
Get more applicants from the
Best Job Boards
Post for free to 50+ job boards
Unlimited Job Postings
Unlimited Applicants

Job Fairs in Montgomery
Job fairs are one of those events employers usually like to neglect. No one can blame them, though. These expos require time, money, and organization. But, it's good to have them in the back of our minds and be aware of some benefits they can bring to businesses. Here are just some of the job fair perks:
An opportunity to meet potential hires in real-time experience
A chance to network with other companies
An occasion for a potentially shorter hiring process
What Job Fairs are there in Montgomery?
If you're planning your next hiring journey, it would be good to check for the upcoming job fairs in Montgomery, AL. There are both virtual and offline expos available. So, this can come in handy for any business. Just make sure to plan your budget and all other essential things you might need for expo attendance.
Tips to help a business find and hire employees more efficiently in Montgomery
To experience a fruitful hiring journey, you need to invest. Sometimes it's money, but more often, it's time – a time to plan out your recruitment strategy and all the vital details that distinguish good from lousy hiring. Here are some tips that you might find beneficial. Try them out, and let us know if you liked them!
How to Optimize Your Job Board Posting to Attract Job Candidates in Montgomery, Alabama 
Did you know that a well-written job description can bring you higher conversion rates? Yup, that's a proven fact! With a few technical and strategic approaches, your job postings could get better visibility. So, read on and check out our tips on how to achieve this.
Share your company's vision. The first two paragraphs of your job description should reflect your company culture. Let your applicants know about your values and how they can contribute to your team. Also, tell them what you can do for them. Remember, this is a two-way street!
Add the structure to your job description. When creating your job descriptions, use bullet points and keywords to enhance them. The proven fact is that these things can bring you better candidates' responses. If you need some additional inspiration, check out our FREE 50 Job Description Templates.
Provide precise application details. At the very end of your job posting, tell your candidates where to apply. Link to your company's Career/Jobs page for effortless navigation.
Choose your ATS. You've probably noticed that we mentioned applicant tracking a lot. 🙂 That's because it's essential for your hiring game! We created VIVAHR, an intelligent recruiting tool that can add your postings to 50+ job boards and attract A-Players for you.
Want to experience smooth hiring and explore free job posting sites in Montgomery, Alabama? Find more about VIVAHR's features and GET STARTED today!
Related Job Posting Sites in Alabama