Looking for an employee? This can be challenging at times that is why we are here. With this FREE Occupational Therapy Assistant Job Description Template, you'll be able to recruit a skilled and trustworthy person for your company. Having the right team on your side is critical for your company's success. Trusting us during this process will make the results faster.
Using VIVAHR software to publish quickly is our plan for making the recruiting process easier and more enjoyable. Make sure to follow all of VIVAHR's candidate-search advice and tailor each position's needs. This way you will have bigger chances of finding the right fit.
What is an Occupational Therapy Assistant?
Occupational therapy assistants operate under the supervision of an occupational therapist and deliver treatments and procedures to assist patients in regaining, developing, or improving daily living and functioning abilities.
Related Job Titles for Occupational Therapy Assistant
Therapy Aide
Occupational Therapist
Bilingual Occupational Therapist
The Top Occupational Therapy Assistant Skills
| | |
| --- | --- |
| | |
| | The diagnosis, recovery, and control of illness, as well as the maintenance of physical and mental well-being via the utilization of healthcare professionals' services, are all part of patient care. |
| Physical Therapy Services | Physical therapy is a type of post-surgery or post-accident treatment that tries to make it easier for patients to move and function in their bodies. The therapy is primarily focused on treating persons with impairments using physical means rather than using medical and pharmacological methods. |
| | Acute care is the branch of secondary healthcare responsible for providing short-term treatment to patients recuperating from serious injuries or urgent medical conditions. Emergency treatment, urgent care, short-term stabilization, pre-hospital care, critical care, and trauma care are all examples of acute care. |
| | An optimistic attitude is a mentality and cognitive process that anticipates positive outcomes. It entails having a positive attitude about situations, outcomes, interactions, and oneself. Expecting the best in all circumstances is part of having an optimistic mindset. |
| | Direct supervision is a word used to describe when someone is physically present or close to a task or a person they are supervising. It refers to a person's presence and the availability of their supervision if it is required. |
Occupational Therapy Assistant Job Description Template (Free)
We're seeking a devoted Occupational Therapy Assistant to assist the occupational therapist with daily practice duties and patient care. Clerical activities related to time-management everyday operations, giving treatments established by the occupational therapist, and maintaining treatment spaces, equipment, and supplies are all responsibilities of the occupational therapy assistant.
You must be sensitive and love dealing with individuals to be effective as an occupational therapy assistant. An effective occupational therapy assistant should have a pleasant attitude and be capable of providing patients with the greatest level of care.
Occupational Therapy Assistant Duties & Responsibilities:
Answering phones and organizing appointments are examples of clerical jobs.
Obtaining, evaluating, and documenting needed patient data, such as medical history.
Putting treatment plans into action and assisting patients with therapeutic activities.
Teaching patients and their families about a treatment program's abilities and approaches.
Monitoring patients' progress and encouragement.
Documenting the progress, attitudes, and behavior of patients.
Keeping reliable records of patient treatment.
Maintaining the work environment and equipment, as well as placing orders for supplies.
Attending meetings to discuss patient status and therapies.
Attending staff training and ongoing education programs.
Occupational Therapy Assistant Requirements:
An ACOTE-accredited occupational therapy assistant program is required.
In the applicable state, you must have a license or certification as an Occupational Therapy Assistant.
Compassionate and good at interacting with others.
Occupational therapy techniques, processes, and legal requirements are well-understood.
Good organizational abilities and a keen eye for detail are essential.
Strong focus on the details.
Physical stamina.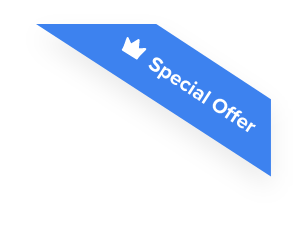 Joshua F.
Redline Electric & Solar

"The best recruiting platform on the market! VIVAHR allowed us to create a dashboard and applicant experience like no other!!"
Get more applicants from the
Best Job Boards
Post for free to 50+ job boards
Unlimited Job Postings
Unlimited Applicants

Sample Interview Questions For Occupational Therapy Assistant
Have you gotten all of your top picks? Great, now use the following questions for Occupational Therapy Assistant to help you pick the best among them. Keep an eye on how they respond and you'll be able to pick the best one.
Personal 
What motivated you to pursue a career as an occupational therapist assistant?
What are your professional objectives? In five years, where do you see yourself?
What about our program/facility and this role appeals to you the most?
Human Resources
What, in your opinion, are the most significant attributes in an occupational therapist and a member of the staff?
What do you think you could contribute to our team that other applicants couldn't?
Describe a particularly challenging customer problem you've faced and how you dealt with it.
Management
How do you deal with a massive workload? What are your coping mechanisms when you're under duress?
Can you handle the time-management responsibilities of this position?
How good are you at multitasking?
Technical Skills and Knowledge
What techniques do you use o stay positive when working with patients?
How did your knowledge grow through the past few years?
Which types of therapy do you usually use?
What are the Educational Requirements For an Occupational Therapy Assistant?
An associate's degree from a recognized occupational therapy assistant school is required for occupational therapy assistants. Occupational therapy aides are regulated in every state. Occupational therapy aides normally require a high school education or its equivalent, as well as on-the-job training.
How Much To Pay an Occupational Therapy Assistant When Hiring
Occupational Therapy Assistants often earn from $42,000 to $83,500 annually, and their median yearly salary is around $65,734. The hourly wages go from $21 to $40, and their median hourly pay is $32.
Frequently asked questions about Occupational Therapy Assistant
What is the definition of occupational therapy? 
Occupational therapists are health care specialists that assist people in living as independently as feasible. They specialize in assisting people who are sick, handicapped, or developmentally challenged in gaining the skills they need to function in society. Occupational therapy (OT) focuses on tasks as simple as getting dressed and eating to as sophisticated as socializing and maintaining a job.
Where do Occupational Therapy Assistants (OTA) often work?
OTAs are most typically employed in the following fields:
Facilities for assisted living or skilled nursing care.
Rehabilitation centers, schools, and hospitals.
What is the state of the OTA employment market? 
According to the Bureau of Labor Statistics of the United States Department of Labor, "Occupational therapy assistants and aides are expected to rise by 28% between 2016 and 2026, substantially faster than the national average for all occupations. Occupational therapy will continue to play a vital role in the treatment of persons suffering from a variety of diseases and impairments."
What is the difference between a therapist and an occupational therapy assistant? 
Occupational Therapy Assistants (OTAs) are required by law to work under the supervision of an Occupational Therapist (OT). The occupational therapy practitioner who is most likely to evaluate, prepare treatment reports, develop intervention objectives, and make final discharge recommendations will be the OT who leads the intervention process.
Both the OTA and the OT work directly with patients to help them reach their therapeutic goals. A successful OT/OTA team works together to deliver the best possible therapy. Under the guidance of a physician, an OTA will need to use clinical reasoning abilities.
Similar Job Descriptions as Occupational Therapy Assistant