One of the most essential things an employer needs when seeking a new employee is a detailed and comprehensive job description template. In this case, we would like to guide you through the responsibilities, requirements, and skills that are necessary for a Nutritionist. If you are looking for one to hire, we are offering you our FREE Nutritionist Job Description Template.
You can customize and modify it according to your specific needs and demands. It is there for you to find the perfect match for your business. Nonetheless, our VIVAHR Software is an additional tool that would make your hiring journey the easiest possible. Read on and find out what makes a great Nutritionist!
What is a Nutritionist?
A Nutritionist is a healthcare professional specialized in determining clients' dietary needs based on their health, exercise level, sleep, and food routines. Nutritionists also explain and inform clients about their general nutritional and health conditions and help clients to understand the effect of different nutrients on their health.
Nutritionists' main responsibility is creating specially made nutrition plans to improve clients' eating habits, and eventually their overall lifestyle. They also modify nutrition plans if needed and monitor potential food allergies. They also provide support and advice to their clients if they are in need of it. In the end, Nutritionists track the client's progress and report about it.
Related Job Titles for Nutritionist
Dietician
Health educator
Food Technologist
The Top Nutritionist Skills
| | |
| --- | --- |
| | |
| | The core of a good Nutritionist is a broad knowledge of nutrition. Of course, knowledge is being expended over time as a person develops as a professional. For a start, one should be passionate about nutrition and understand the fundamentals of nutrition, diet, and how food affects our body. |
| | Emotional intelligence is of great importance in this job. When Nutritionist becomes aware of their feelings, achievements, and failures, it is a lot easier for them to understand clients and their needs. In that way, a Nutritionist is able to provide support and motivation for the clients if they may face some difficult times during the process. |
| | Good communication skills are important for establishing a trusting relationship with clients and showing how skilled a Nutritionist is in implementing healthy eating habits in clients' lifestyles. Also, a Nutritionist needs to know when to actively listen to a client and when is the right time to say something that would make them feel appreciated. |
| | A Nutritionist would usually have to handle numerous clients during the day and keep in touch with nutrition plans for each of them. Other than that, they also need to deal with a lot of paperwork coming from the clients and always provide accurate information. |
| | Scientific knowledge is closely related to the knowledge of nutrition, but scientific knowledge implies knowledge of biological processes in our body and the appropriate amount and proportion of vitamins, proteins, fats, and so on in our diet. Nutritionists use their scientific knowledge to create the best programs according to their clients' conditions and habits. |
Nutritionist Job Description Template (Free)
We are looking for an experienced and dedicated Nutritionist to join our team. Your main responsibilities as a Nutritionist would be to accurately determine clients nutrition needs based on their health, give professional advice and information about nutrition, explain and inform them about the effect of nutrients on their organism, create personalized diet programs and change them if needed according to clients' preferences and potential food allergies. Furthermore, you should provide support to clients in case they don't meet their expectations and fail in achieving their goals.
A Nutritionist is there to help people regain and establish their healthy habits. Knowing that you should approach this position as a true knowledgeable professional who is emphatic and compassionate towards their clients. The ability to motivate and support clients in critical moments is also one of the traits that are beneficial when it comes to being a Nutritionist. Great organization skills are a must, as well. You would be dealing with a number of different clients and their paperwork during the day, so you would be responsible for keeping every detail in order. And in the end, you will be staying up to date with the latest trends and discoveries related to nutrition. If you feel you are the right person for us, apply now! We are waiting for you!
Nutritionist Duties & Responsibilities:
Determine clients nutrition needs by examining their health condition and eating habits
Set goals for improving clients' lifestyle
Provide accurate information and advice about nutrients and their effect on the health
Create customized diet programs for clients
Monitor and document clients' progress or setbacks
Modify nutrition plans if needed based on clients' preferences, restrictions, or food allergies
Generally promoting a healthy lifestyle
Understand clients and their needs by being empathic
Provide support to clients in order for them to meet their expectations
Handle the paperwork
Conduct research and keep in touch with new trends
Nutritionist Requirements:
Bachelor's degree in nutrition, dietetics, public health, or similar field
Master's degree preferred
Proven prior experience in educating and counseling
License of practice
Scientific knowledge of nutrition
Understanding and empathy
Excellent communication, active listening, and problem-solving skills
Organization skills
Customer-oriented and friendly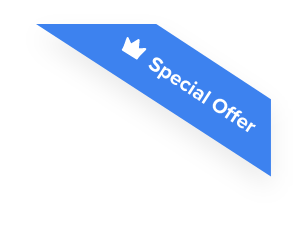 Joshua F.
Redline Electric & Solar

"The best recruiting platform on the market! VIVAHR allowed us to create a dashboard and applicant experience like no other!!"
Get more applicants from the
Best Job Boards
Post for free to 50+ job boards
Unlimited Job Postings
Unlimited Applicants

Sample Interview Questions For Nutritionist
Once you gather all the received applications, you can use these sample interview questions for Nutritionists. These can help you cut down your choices and pick the most suitable candidate for your job.
Personal 
Where do you see yourself in 5 years?
What are your interests besides nutrition?
Have you always known you wanted to be a Nutritionist?
Human Resources
How did you find out about our organization and this position?
Why should we hire you?
What are your greatest strengths and weaknesses?
Management
Describe your management style?
Have you ever had a hard time handling a client's needs?
How do you feel about collaborating with a client's personal trainer if a client is trying to lose weight?
Technical Skills and Knowledge
In your opinion, what is the best vegetable to eat?
What kind of nutrition plan would you create for someone with diabetes type 1?
What kind of diet would you recommend to a vegetarian?
What are the Educational Requirements For a Nutritionist?
Bachelor's degree in nutrition, dietetics, or public health is essential for someone who aspires to become a Nutritionist. Some employers required a Master's degree as well. One should also obtain a status of Certified Nutritionist Specialist or Registered Dietician/Nutritionist (RD) through Commission on Dietetic Registration.
How Much To Pay a Nutritionist When Hiring
Nutritionists usually work in hospitals, clinics, nursing homes, and food-related businesses. Their salary depends on their education, experience, and the type of facility they work in.
The average annual salary is from $15.500 up to $94,000, and the median annual salary is $59,000. Hourly wages go from $8 to $45. The median hourly pay is around $28.
Frequently asked questions about Nutritionist
What differentiates a Nutritionist from a Dietitian?
Although both Nutritionists and Dietitians promote healthy lifestyles and help people, there are some differences. The main difference is that a Dietitian is certified to treat some health conditions using proper nutrition, while at the same time a Nutritionist gives general advice and information about improving nutrition and eating habits.
What are the 7 fundamental nutrition elements a Nutritionist uses to create diet programs?
Fundamental nutrition elements are carbohydrates, proteins, fats, vitamins, minerals, fiber, and water.
What additional knowledge should a Nutritionist have?
A professional Nutritionist should understand biology, biological processes, genetics, and microbiology in order to provide the best advice and support to their clients.
Similar Job Descriptions as Nutritionist