Monday, October 12th, 2020
Finding the best job posting site for your company can have a
major impact on your bottom line.  The speed of hiring great employees has a direct impact on where you are posting your jobs.  When it comes to deciding on which job posting site or job board to use, we will show you proven factors to consider and will help you attract better new hires.
Examining top job sites will look into a few strategic factors:
How many candidates visit the job site
Which job boards are industry-specific
Paid job posting sites
Quality of candidates coming from the job site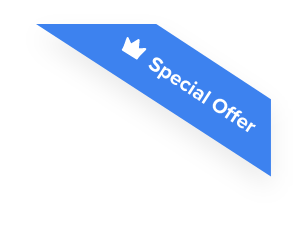 Joshua F.
Redline Electric & Solar

"The best recruiting platform on the market! VIVAHR allowed us to create a dashboard and applicant experience like no other!!"
Get more applicants from the
Best Job Boards
Post for free to 50+ job boards
Unlimited Job Postings
Unlimited Applicants

What are the best job posting sites for employers?
If you are looking for national attention to your job ad, there are 5 big players taking up 80% of the job seeker traffic.  This national job sites tending to be a good place to get your job listed on.  HOWEVER — there are a few different ways to list your job on these job boards.  Posting directly with the job board may be the most expensive option.
In the US, we recommend the following:
Indeed is the most popular job posting website for employers in the world.  It was originally designed to be a job aggregator (think of Google) to scrape the job from career sites and be a convenient way to search for jobs.  Now indeed is accepting direct employer job postings and monetizes through a pay-per-click model.  As an employer, you set your daily budget, and their system will display your job to get as many clicks as your budget allows for.
** This is where an ATS (Applicant Tracking System for Small Business) comes in.  When you post your job with an ATS, you will get your job published to the top job sites at no extra fee.  That's right, there's no PPC when posting your job.  Your job appears in the organic section of the search results and you do not pay per click.
ZipRecruiter is becoming not only a wonderful place to post your jobs but becoming known as a top destination to search for jobs as well.  Their business model was started as a PPC job publishing platform.  For some context, if you sign up as an employer to post jobs on ZipRecruiter, you pay $1,000 per month for 4 jobs.  ZR would take a portion of your $1,000 for management fees, then use the remaining budget to buy traffic from one of the hundreds of job sites promoting your job.  The job boards get paid to entice their traffic to click on your job.  To keep costs minimal for ZipRecruiter, they have invested a significant amount into robust job searching technology and apps.  To keep the job seeker traffic in-house, it keeps margins higher to not have to rely on 3rd party job boards.
In 2017, Google changed the job search landscape.  Now with jobs listed in the Google search results, employers have the chance to list their jobs before the candidate event clicks into the Indeed, ZipRecruiter, SimplyHired… search results.  Getting direct traffic from Google can cut down job posting costs dramatically.  The caveat is this…you can not post jobs – as of right now – directly with Google.  You'll need an ATS to publish the job in order for Google's job posting schema to align and have your job appear in Google's job results.
FAQ's:
How to know which are the best job sites for employers?
There is a unique strategy for knowing which is the best job site for you to use when posting your job.
–> Act like the candidate!
It sounds super simple, but we have worked with THOUSANDS of small businesses who are hiring and the first thing we do is start searching for the job they are hiring for.  We start with a simple google search "%job title% jobs near me"
Look through the listings.  See which job boards are coming up to the top.  Are the job boards showing you the right job? Do you see competitors listings?  How can we optimize the job better than other listings?  These are all the right questions to be asking yourself.
What are the best job posting sites for employers?
The best job posting sites are the ones your audience are visiting.  Follow the steps above to narrow down which job boards are working well in Google search results.  When you have your list of job sites, visit the different applicant tracking systems for small businesses, and see if they are syncing with your job site list.  If they are, you may be in luck to get free organic traffic.  You can test to see if the results are what you need, then sponsor this job from those sites to get even more.
What are the largest job sites in USA?
There are several large national job sites. Indeed is getting more traffic than any other job site in the USA.  Google search results are closing the gap and becoming almost necessary when thinking of where to post your jobs.
How to post jobs on industry niche sites?
When finding the right job site niche to post in, it can come from listening to your candidates when doing your phone screen interviews.  Asking them where else they are looking for jobs, asking in Facebook groups and Linkedin Groups can be a quick way to build a list of niche sites to post to.
Do I need to accept a resume?
Having a resume might not be part of the best experience for your hiring needs.  When posting your job with an ATS, see if you can make the resume optional or if it needs to be required.  Adding custom questionnaires might be better than a resume.  Getting to the point and getting the right information can help you make decisions quicker.
How do I post my job on the top job boards?
Posting your job to the top job boards can be fully automated with the right software.  VIVAHR makes this part easy and seamless so you do not have to create a unique account on dozens or hundreds of job sites. It will automatically create your job listing across all the job sites and as applicants apply, their info comes back into one central repository to manage.
Popular Hiring Resources
Free Job Description Templates
Free Employee Handbook Template