When you're seeking the ideal job template to help you with the process, we've created a FREE Window Sales Specialist Job Description Template that includes all of the necessary details, such as tasks and responsibilities, as well as prerequisites. Check out our VIVAHR software for submitting the template to numerous job sites and receiving fast results.
What is a Window Sales Specialist?
The Window Sales Specialist is in charge of presenting and selling window goods to clients in the community, as well as building a connection with them. Maintains builder knowledge of goods by communicating with and training retail employees. This role requires a strong belief in the company's mission and ambitions.
Related Job Titles for Window Sales Specialist
Customer Service Representative
Retail Sales Associate
Inside Window Sales Representative
The Top Window Sales Specialist Skills
| | |
| --- | --- |
| | |
| | The capacity to communicate is critical to success in any career. When working with a group of salespeople, the Window Sales Specialist must not just communicate in "sales speak," but also understand each team member well enough to communicate in the manner that they require. Some people learn best through words, while others learn better through pictures and hands-on experiences. The Window Sales Specialist must be able to recognize and respond to these communication demands. |
| | A good Window Sales Specialist must be able to encourage and inspire his or her sales team to reach their full potential. To accomplish so, the Window Sales Specialist must be able to create a sense of purpose in each team member, as well as an unwavering belief that they are addressing the customer's problem. |
| | Leadership skills include the ability to communicate, inspire, and encourage others. When these pillars are in place, the Window Sales Specialist gains respect, which is necessary for being considered a leader. Quantifying it might be challenging. To summarize, if the Window Sales Specialist possesses all of the qualities listed above, you have a genuine leader in your team. |
| | The capacity to solve issues is a major factor in leadership, management, and respect. When the Window Sales Specialist addresses difficulties, the salesperson's work becomes simpler, and the company's bottom line improves. |
| | Many Window Sales Specialists work on many projects at once. Window Sales Specialists must be able to multitask and manage their time well to meet deadlines and provide satisfactory results to their clients. Window Sales Specialist professionals must be able to manage their time effectively. |
Window Sales Specialist Job Description Template (Free)
To join our growing team, we're looking for a detail-oriented, meticulous, and organized Window Sales Specialist. You will play a major role in increasing sales by engaging visitors and aiding in the selection and management of client transactions in this job. You'll also be responsible for running a cash register, keeping the store clean, and restocking inventory. You should also be able to change sales policies and offer business growth recommendations.
To be effective as a Window Sales Specialist, you must be able to accurately and simply describe product and service specifications. Excellent problem-solving and interpersonal abilities are required of top applicants.
Window Sales Specialist Duties & Responsibilities:
Prior experience and knowledge in the construction materials industry
Selling experience with window goods
Readability of blueprints
Demonstrated capacity to boost sales and profit margins
Individual or group training experience is a bonus
Problem-solving talents and decision-making abilities
Microsoft Office knowledge, including Outlook, Word, Excel, and PowerPoint
You should be able to project manage your work with ease
Within one business day, return incoming phone calls in a professional way
Sell the company's services effectively
To maintain relationships with clients and crews, visit each sold job at least once
Follow up on all open bids in a consistent manner
Make an effort to target and market to the most lucrative jobs
Prioritize your work and efforts to meet your sales targets
Join networking organizations to build business contacts and market your firm
Window Sales Specialist Requirements:
Relevant expertise in a similar field or a bachelor's degree
Sales and technical product knowledge
A valid driver's license
A spotless driving record
A dependable vehicle
Technologically sophisticated
Clear background check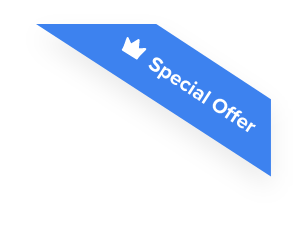 Joshua F.
Redline Electric & Solar

"The best recruiting platform on the market! VIVAHR allowed us to create a dashboard and applicant experience like no other!!"
Get more applicants from the
Best Job Boards
Post for free to 50+ job boards
Unlimited Job Postings
Unlimited Applicants

Sample Interview Questions For Window Sales Specialist
You can utilize these example interview questions for Window Sales Specialist once you've gathered all of the applications. Our queries might help you narrow down your choices and find the most suitable applicant.
Personal 
Tell me about a time when you failed to close a sale.
What prompted you to seek a sales career?
What is your favorite aspect of working in sales?
Human Resources
How do you know if a prospect isn't a good fit?
Management
How did your most recent product benefit your customers?
What are your day-to-day routines?
What sales metrics do you consider important, and why?
Technical Skills and Knowledge
Describe a situation in which you received constructive criticism. What were your thoughts on the situation?
Is it more important to meet your quota or to keep your customers happy?
What should a commission plan look like?
What are the Educational Requirements For a Window Sales Specialist?
Many firms demand that their salespeople have at least a high school certificate. You can also get an associate's or bachelor's degree by completing a technical program. Math, psychology, accounting, and finance are just a few of the subjects that might help you succeed as a sales representative.
How Much To Pay a Window Sales Specialist When Hiring
The hourly wages for a Window Sales Specialist go from $20 to $35, with an average of $27 per hour. The median annual pay for a Window Sales Specialist is $56,507, while the salaries can go from $40,919 to $71,975 per year.

Frequently asked questions about Window Sales Specialist
What is the role of a Window Sales Specialist? 
Customers are sold items and services by salespeople. They figure out what consumers want and offer solutions to close transactions. New sales leads are found in company directories or through customer referrals by sales professionals. They may specialize in inside sales, which entails "cold calling" for new clients in an office. In other situations, they work as outside salespeople, visiting clients in the field and dealing with new and existing customers. Inside and outside sales are combined in Window Sales Specialist jobs.
Is it possible for Window Sales Specialists to work from home? 
If they have the appropriate resources, Window Sales Specialists can work from home. A peaceful home office, laptop, and phone, as well as software that allows for remote communication, will be required.
What qualifications do you need to work as a Window Sales Specialist? 
These traits can help Window Sales Specialist:
These traits can help Window Sales Specialist:
Customer service abilities
Communication skills
Flexibility
Persistence
Understanding nonverbal clues and negotiating
Is it stressful to work as a Window Sales Specialist? 
It may be both hard and thrilling to work as a Window Sales Specialist. They must satisfy profit quotas, and their earnings are largely determined by sales volume. They must also resolve client concerns and coordinate product deliveries.
Similar Job Descriptions as Window Sales Specialist