Looking for an adequate Legal Secretary Job Description? We prepared a FREE Legal Secretary Job Description Template to assist you with the process, which includes all of the required information, including tasks and responsibilities as well as requirements. When it comes to software, check out our VIVAHR software to submit the template on multiple job boards and receive results as soon as possible.
What is a Legal Secretary?
In a law firm, a legal secretary increases attorney efficiency by providing administrative support. These workers, often known as legal assistants, perform an important role in a law office by preparing court papers, keeping attorney calendars, and typing court minutes.
Legal secretaries are responsible for a variety of responsibilities. Producing legal papers, filling up legal forms, drafting professional letters from dictation, interacting with clients, and responding to inquiries are all part of the job. They can relieve attorneys of time-consuming duties ranging from filing and photocopying to more complicated tasks such as scheduling meetings and conducting legal research.
Related Legal Secretary for Job Title
Legal Assistant
Paralegal
Administrative Assistant
The Top Legal Secretary Skills
| | |
| --- | --- |
| | |
| | Writing is a vital component of the legal secretary's job that everyone who works in the field or wants to work in it, should have. Secretaries are extremely important to attorneys for preparing regular correspondence and filing memoranda. Proofreading legal papers such as pleadings, briefs, discovery, and transactions is also a need. |
| Listening & Skills Communication | Legal secretaries should be able to decipher legal jargon and use it appropriately and when necessary. They must also be able to comprehend and execute directions that require little or no follow-up. |
| | If legal secretaries want to advance in their careers, they must be able to do research. When a secretary is looking for papers for an attorney or finding an expert witness for a lawsuit, for example, research abilities are essential. |
| | When a legal secretary completes a task within a set timeline, he or she is considered to be dependable. Secretaries with dependability qualities can devote the time and effort required to complete the responsibilities that have been given to them. |
Legal Secretary Job Description Template (Free)
A skilled legal secretary is needed to handle a variety of administrative and secretarial responsibilities at our law practice. Your primary purpose as a legal secretary is to assist attorneys by doing a variety of secretarial tasks such as attending court sessions, reviewing case material, organizing meetings, and filing legal papers.
The ideal applicant will be pleasant and professional, in addition to being a good written and verbal communicator. To be effective in this position, you must have a thorough understanding of legal procedures and terminology.
Legal Secretary Duties & Responsibilities:
Assist one or more lawyers at the firm with secretarial duties.
Edit and proofread legal papers.
Schedule conferences, depositions, and meetings to keep your attorney's calendar in order.
Greet and screen new clients.
Attend judicial hearings and take notes.
Organize and keep all legal papers up to date.
Ensure that all court paperwork is in order and that they are submitted on time.
Respond to emails and phone calls, and reroute calls as needed.
Investigate and verify critical case information.
Prepare appeals, motions, and petitions, among other legal papers.
Legal Secretary Requirements:
Requires a high school diploma or an equivalent certification.
A bachelor's degree in legal studies or a similar subject is required.
A minimum of three years of experience in a similar position is required.
Knowledge of legal papers and terminology to a high level.
MS Office aficionado.
Excellent organizational and time management abilities.
Communication abilities, both written and vocal.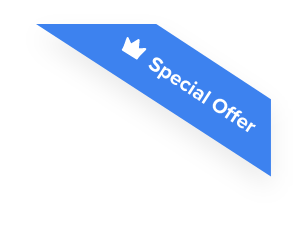 Joshua F.
Redline Electric & Solar

"The best recruiting platform on the market! VIVAHR allowed us to create a dashboard and applicant experience like no other!!"
Get more applicants from the
Best Job Boards
Post for free to 50+ job boards
Unlimited Job Postings
Unlimited Applicants

Sample Interview Questions For Legal Secretary
Once you gather up all the received applications, you can use these sample interview questions for Legal Secretary. These can help you narrow down your choices and pick the most suitable candidate for the job.
Personal 
What are your objectives for this position?
What does a typical workday include for you?
Human Resources
​​What sort of experience do you have interacting with attorneys and judges as a legal secretary?
What sort of legal transcribing experience did your prior job provide you with?
Can you give an example of a scenario where a rapid turnaround was required and your involvement in assisting?
Tell me about a moment when you had to adjust to a change in an emergency.
Management
Can you recall any particular duties that you performed for the attorneys at your prior job?
What sort of experience do you have with legal transcription?
Technical Skills and Knowledge
What computer abilities do you have that might be useful in a legal firm?
How fast do you type, and how do you double-check your work for accuracy?
What is your legal transcribing experience?
What are the Educational Requirements For a Legal Secretary?
A high school diploma or a GED certificate is required to work as a legal secretary. You should concentrate on developing your grammar and writing abilities, as well as your database management and word processing skills, while in high school.
How Much To Pay a Legal Secretary When Hiring
A Legal Secretary can often earn between $18 to $31 hourly. The annual wage can go from $37,201 to $65,110. But, these wages can depend on many factors, such as working expertise and job area.
Frequently asked questions about Legal Secretary
Is there a difference between a paralegal and a legal secretary?
Although these terms are frequently used interchangeably, they are vastly different. A paralegal is a person who aids and contributes to the work of attorneys. They may prepare legal papers, and this role requires additional knowledge. Paralegals, on the other hand, may assist with clerical work, but it is not one of their major responsibilities.
What qualifications should a legal secretary have? 
Knowledge of legal language and processes, as well as time management and computer literacy, would be beneficial to aspiring legal secretaries. All of them will come in handy while doing research, utilizing billing software, and making spreadsheets.
Is it possible to work as a legal secretary without any prior experience? 
Although certain professions may not require much experience, it is always desirable. Starting as a legal receptionist is a good way for a prospective legal secretary to get on-the-job training.
What is the average time it takes to become a legal secretary? 
This varies since there are several paths to becoming a legal secretary. Although degrees are not necessary, some level of education and experience is desirable. Given this, the road to becoming a legal secretary may be shorter than anticipated in terms of professional advancement.
Similar Job Descriptions as Legal Secretary