Creating an excellent job description can be a difficult task, especially if you're not sure what all the duties and requirements for that position are. This is why we've created this FREE Physical Therapy Assistant Job Description for you. It includes everything from the skills needed for this position to what the educational requirements are.
When you combine this Physical Therapy Assistant Job Description Template with our VIVAHR software you will get the best results possible and find just the right candidates. Creating a stunning job description and adding it to job posting sites has never been easier.
What is a Physical Therapy Assistant?
Physical therapist assistants, also known as PTA's are responsible for helping physical therapists in treating patients. They are also in charge of scheduling appointments and setting up equipment. A physical therapy assistant is also responsible for guiding patients through exercises and informing their families about treatment plans.
When interviewing physical therapist assistants try to look for candidates who are detail-oriented and compassionate, avoid candidates who lack communication skills and physical stamina.
Related Job Titles for Physical Therapy Assistant
Occupational Therapist
Chiropractor
Physical Therapist
The Top Physical Therapy Assistant Skills
In this position, you will be interacting with patients, doctors, patient's families, and coworkers on a daily basis. You should have a friendly and approachable demeanor, as well as a willingness to teach patients and convey instruction accurately. Informing doctors about the patient's progress and explaining a patient's treatment plan should also be an easy task for you if you have good communication skills.

PTA's work closely with physical therapists so it is also important to communicate well with the person you are assisting.

Compassion comes hand in hand with effective communication. A PTA should be able to sympathize and empathize with patients who are having a hard time and struggling. You should be able to understand and motivate patients and their families.

Keeping track of patients, their progress, and their documents is not easy. That is why every PTA should be well-organized and detail-oriented. This will help you stay on track and work effectively in a timely manner.

This position requires you to be on your feet a lot and help patients with whatever they need. Being healthy and fit will help you in performing your tasks without getting too tired or injuring yourself. You will be required to move patients, stay on your feet a long time, and set up equipment and massage patients. To be successful at this, you must have great strength and stamina.

PTA's should feel comfortable juggling tasks and knowing how to prioritize them. You will often be required to do multiple things at once. This is why PTA's should feel comfortable and confident that they can multitask efficiently.
Physical Therapy Assistant Job Description Template (Free)
We are currently looking for a compassionate and attentive physical therapy assistant to join our team and help our patients. In this position, you will be responsible for scheduling appointments, setting up equipment, and monitoring patients. Your duties also include guiding patients through their treatment plans and assisting physical therapists during treatment sessions.
To become a successful physical therapist assistant you should demonstrate excellent communication skills and be compassionate. Our ideal candidate is someone who holds a valid license and a physical therapy assistant certificate.
Physical Therapy Assistant Duties & Responsibilities:
Answering phone calls
Schedule appointments for new and returning patients
Setting up and maintaining therapy equipment
Sanitizing and cleaning the therapy area
Monitoring and helping patients during sessions
Moving and lifting patients
Briefing patients family about after-therapy care
Stretch and massage muscles when it is necessary
Guide patients through their treatment plan and explain exercises
Physical Therapy Assistant Requirements:
Great communication skills
Compassionate and caring
Physical therapy assistant certificate
Valid license to assist with physical therapy
Computer literacy
Strength and stamina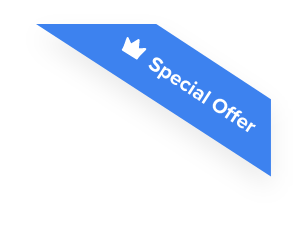 Joshua F.
Redline Electric & Solar

"The best recruiting platform on the market! VIVAHR allowed us to create a dashboard and applicant experience like no other!!"
Get more applicants from the
Best Job Boards
Post for free to 50+ job boards
Unlimited Job Postings
Unlimited Applicants

Sample Interview Questions For Physical Therapy Assistant
Picking out the right candidates can be difficult. We've created a list of interview questions for Physical Therapy Assistants that will make this process easier for you. If you feel that these are not enough please check out our ultimate list of interview questions.
Personal 
Why did you want to become a physical therapy assistant?
Where do you see yourself in five-year?
What do you like the most about being a physical therapy assistant?
Human Resources
Have you ever had a disagreement with someone in a higher position? How did you handle it?
What would you do if you saw a colleague being mistreated?
Have you ever had a patient who doesn't want to cooperate?
Management
How are you able to motivate patients and keep them engaged?
How do you provide status updates to patients, families, and doctors?
Do you have a system for managing files and documents?
Technical Skills and Knowledge
What form of physical therapy treatments are you most familiar with?
Are you familiar with creating patient records and maintaining them?
What are the Educational Requirements For a Physical Therapy Assistant?
In order to become a physical therapy assistant, all you need is a high-school degree or GED. Once you acquire this you must do some on-the-job training. Although a certificate is not required, we strongly recommend you graduate from a Commission on Accreditation in Physical Therapy Education and obtain a license. The length of this program usually takes about two years.
How Much To Pay a Physical Therapy Assistant When Hiring
Physical therapy assistants can earn between $26 and $37 per hour. Their median annual salary is $60,519, meaning $31 per hour. This of course depends on who your employer is, where you are located and how much previous experience you have.
Frequently asked questions about Physical Therapy Assistant
Does a physical therapy assistant need a certification?
Typically, PTA's only need a high school diploma or GED and on-the-job training. Although it is not required, we recommended you acquire a physical therapy assistant certificate.
Is there anything specific a physical therapist assistant has to wear to work?
This depends on your employer. Some employers require PTA's to wear office attire while others require PTA's to wear traditional medical scrubs.
Does it take a long time to become a physical therapy assistant?
If you want to acquire a certificate and a license it can take up to two years. It isn't necessary to have a certificate, thus you can become a physical therapy assistant in a matter of weeks with some on-the-job training.
What are some of the duties a physical therapy assistant can do alone?
There are quite a lot of responsibilities physical therapist assistants can handle on their own, such as cleaning treatment areas, housekeeping, bookkeeping, and appointments.
Similar Job Descriptions as Physical Therapy Assistant