Are you looking for an Ultrasound Technician? Are you finding it challenging to create a good job description? We've made this process as easy as possible for you by developing an excellent job description. Our FREE Ultrasound Technician Job Description Template includes everything from duties to a candidate's skills to be a good ultrasound Technician.
When you combine this Ultrasound Technician Job Description Template with our VIVAHR software, you will get the best results possible and find just the suitable candidates. Creating a stunning job description and adding it to job posting sites has never been easier.
What is an Ultrasound Technician?
An ultrasound technician, also known as an ultrasonographic, is a person who works directly with patients and doctors and is in charge of operating ultrasound equipment to take images of a patient's internal organs to identify medical problems.
When interviewing potential candidates try to look for people who have excellent hand-to-eye coordination and strong interpersonal skills. Avoid candidates who lack physical stamina and are not attentive.
Related Job Titles for Ultrasound Technician
Radiologist
MRI Technician
OB-GYN
The Top Ultrasound Technician Skills
| | |
| --- | --- |
| | |
| | Being a good ultrasound technician is all about being attentive. Obtaining the right image and following precise instructions is crucial. Sometimes you won't be able to see an abnormality right away, look carefully and focus in order to make an accurate diagnosis. |
| | Dexterity is important for every ultrasound technician. You must have good hand-to-eye coordination because you will have to move a hand-held device while watching a monitor of the patient's organs. |
| | Some patients might feel uncomfortable or scared, it is your job to make them relax and feel at ease. You will often be put in sensitive situations and some patients can be in extreme pain. Having compassion, empathy and understanding will help your patients and will create a trusting relationship. Being friendly and supportive throughout this process and explaining the way an ultrasound works should be a priority. |
| | Ultrasound equipment is not easy to operate. As an ultrasound technician, you are expected to know how to operate this equipment and understand how it works as well as maintain it. Operating it efficiently will provide you with the best image which is needed in order to make the right diagnosis. |
| | A lot of the time an ultrasound technician is the first person to identify an issue or medical problem a patient has or might have. Keep in mind an ultrasound technician is not trained to give diagnostics this is why they need to be discrete. They need to inform the doctor before giving any information to the patient in order to get the right diagnosis. |
Ultrasound Technician Job Description Template (Free)
We are currently looking for a compassionate and attentive ultrasound technician to join our team. In this position, you will be expected to operate sonographic scanners, capture images of a patient's internal organs, and present them to physicians and doctors. You will also be required to prepare patients for ultrasound procedures and answer any questions they have.
To be a successful ultrasound technician, you should demonstrate great interpersonal skills and have strong problem-solving skills. Our ideal candidate is someone who has a bachelor's degree in sonography and has good hand-to-eye coordination.
Ultrasound Technician Duties & Responsibilities:
Answering patients questions and explaining ultrasound procedures to patients
Providing support for patients, being compassionate and empathetic
Keeping patient records, updating them, and maintaining them
Sterilizing the procedure rooms and maintaining equipment
Spreading ultrasound gel on the surface of patients
Interpreting the images and the quality of images to assist doctors and physicians in their diagnosis
Presenting images to Physicians for an accurate diagnosis
Deciding which images and sonograms to capture and scan
Assisting radiologists with ultrasound biopsies
Ultrasound Technician Requirements:
High school degree or GED
Bachelor's degree in sonography or associate's degree
Certificate to practice is a plus
Physical stamina
Great interpersonal skills
Good hand-to-eye coordination
Strong critical-thinking and problem-solving skills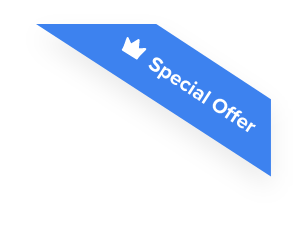 Joshua F.
Redline Electric & Solar

"The best recruiting platform on the market! VIVAHR allowed us to create a dashboard and applicant experience like no other!!"
Get more applicants from the
Best Job Boards
Post for free to 50+ job boards
Unlimited Job Postings
Unlimited Applicants

Sample Interview Questions For Ultrasound Technician
We've created a list of sample interview questions for Ultrasound Technician candidates to make this process easier for you. If you need more questions for inspiration, check out our ultimate list of interview questions.
Personal 
Why did you want to become an ultrasound technician?
Where do you see yourself in the future?
Is there anything you like or dislike about this job?
Human Resources
Do you get offended if someone asks for a second opinion?
How do you explain an ultrasound procedure to a patient?
Do you have a way of calming down a patient who is scared or stressed?
Management
How do you organize patient records?
Do you work well if you are overloaded with work?
How do you manage your day at work?
Technical Skills and Knowledge
Are you familiar with all the equipment?
Is there any area you specialize in?
What are the Educational Requirements For an Ultrasound Technician?
To become an ultrasound technician, you need to have a high school diploma or GED. After this, you must receive an Associate of Science in Diagnostic Medical Sonography degree or certificate at an accredited program.
How Much To Pay an Ultrasound Technician When Hiring
Hearing aid specialists can earn between $29 and $52 per hour. Their median annual salary is $79,079, meaning $41 per hour. The wages, of course, depending on where you are employed, how much experience you have, and your educational background.
Frequently asked questions about Ultrasound Technician
What are some specialty areas is ultrasonography?
There are a few areas an ultrasound technician can specialize in, including breast sonography, abdominal, gynecological, echocardiography, ophthalmology, and neuro sonography.
How can ultrasonographers advance in their careers?
In order to advance in this career, ultrasonographers must obtain a certification in a specialty area. Another way to advance is getting a management position or becoming a sonography educator; you can also become an ultrasound researcher.
Is the job outlook expected to increase for ultrasonographers?
, the job outlook for ultrasonographers is expected to increase about 17% between 2016 and 2026.
Similar Job Descriptions as Ultrasound Technician