Employment recruiting may be difficult at times. To assist you, we've prepared a FREE Blogger Job Description Template that has all of the important components for your candidate hunt. Use our VIVAHR software to send the template to a variety of job boards and receive instant results.
What is a Blogger?
Bloggers generate interesting material for websites or blogs and promote their articles to get more visitors. Candidates that are successful will be innovative, perceptive, and informed of current events. Avoid those who don't know how to write well.
The line of command is the most significant distinction between corporate and personal bloggers. Unlike personal bloggers, who are self-employed and free to publish whatever content they choose, corporate bloggers generally report to higher-level employees, such as a Work Manager or Communications Manager, and must get clearance for their content before it can be published.
Related Job Titles for Blogger
Copywriter
Technical Writer
Vlogger
The Top Blogger Skills
| | |
| --- | --- |
| | |
| | Bloggers must be extremely organized to maintain their editorial schedule up to date and juggle many due dates at the same time. |
| | If a Blogger writes on fashion, they should be able to demonstrate that they have some knowledge of the subject. From money to baking, this idea applies to all possible blog subjects. |
| | Bloggers will often need to cooperate with several individuals to generate the greatest possible material unless they are the only ones participating in their site. |
| | Bloggers must be able to adapt to writing and editing in a specific style and tone to make their blog as constant as feasible. This is particularly true if they are in charge of several blogs. |
| | To fully understand and adapt to their audience, bloggers will need to evaluate and comprehend numerous sets of raw data relating to reader demographics, monthly visitors, repeat visitor rates, the number of clicks per link, and the amount of time each visitor spent exploring. |
Blogger Job Description Template (Free)
We're seeking a great blogger who can provide interesting, unique material. The blogger will research relevant themes and write engaging pieces that will appeal to our target audience, as well as promote the blog using social media, direct email, and other means to increase readership. You should be a talented, tech-savvy writer who can produce engaging, informative pieces that will expand our readership.
To be a successful blogger, you must concentrate on creating and publishing engaging material as well as increasing your following. You should have outstanding writing abilities and a distinct voice, as well as be creative, flexible, and analytical.
Blogger Duties & Responsibilities:
Developing, researching, and pitching post ideas.
Creating content, editing, publication, and promoting.
Notifying and attracting new readers, using advertising, emails, social media, and other means to promote new posts.
Educating and promoting the interests, products, and services of others.
Using SEO keywords to boost the number of visits to the website.
Inviting other bloggers, professionals, or prominent visitors to contribute to the website's content.
Tracking responses to postings on the website, social media, or other channels.
Keeping up with industry trends to see if there are any possibilities to acquire new readers or develop stronger, more interesting content.
Blogger Requirements:
A bachelor's degree in English, communications, marketing, or a closely related discipline.
Writing knowledge or familiarity with a certain area or set of interests.
Writing, research, and communication abilities are exceptional.
Adaptability and creativity.
Strong grasp of the target audience as well as industry trends.
Computer skills, particularly content management software, social networking platforms, MS Office, and SEO keywords, as well as a basic grasp of HTML.
Ability to sit for lengthy periods of time and type.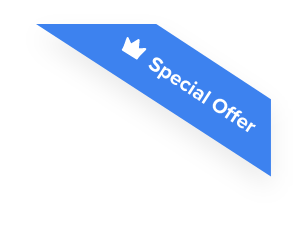 Joshua F.
Redline Electric & Solar

"The best recruiting platform on the market! VIVAHR allowed us to create a dashboard and applicant experience like no other!!"
Get more applicants from the
Best Job Boards
Post for free to 50+ job boards
Unlimited Job Postings
Unlimited Applicants

Sample Interview Questions For Blogger
After you've collected all the applications for this job position, check out our sample interview questions for Blogger. These queries can be handy for organizing your recruiting process.
Personal 
Could you explain what motivated you to begin blogging?
What is one professional skill you'd like to hone?
Are you able to offer blog references?
What are some of your favorite bloggers or blogs, and why?
Human Resources
Describe some of the most frequent blogging blunders and how to prevent them.
How do you deal with interpersonal conflicts?
Describe an instance when you had to make a difficult choice. What was the scenario and what was the result?
Management
How do you go about researching to locate reliable sources?
Could you suggest a topic for a blog article about our company?
As a blogger, how do you establish a network?
Technical Skills and Knowledge
How would you use influencer marketing to promote a blog?
Describe how you advertise your blogs or articles.
Explain how SEO works and when it is appropriate to utilize it.
What are the Educational Requirements For a Blogger?
If you have qualifications, your chances of getting into this career are better, and you might want to consider taking a VET course. Because courses and criteria differ by university, you should contact your preferred college for further details.
A university degree in advertising, marketing, communications, media studies, professional and creative writing, journalism, or English can potentially lead to a career as a blogger. Obtaining your Senior Secondary Certificate of Education is typically required to enroll in these courses.
In most cases, prerequisite topics or presumed competence in one or more of English and mathematics are required. Various universities have different requirements, and some have more lenient requirements.
How Much To Pay a Blogger When Hiring
Bloggers usually earn between $43,080 and $53,970 per year. The monthly wages go from $21 to $26. The median yearly Blogger salary is $46,901, while the median hourly wage is $23.

Frequently asked questions about Blogger
How many views does a blogger need to get paid?
Many companies and individuals wonder if there is a certain number of views to get paid when blogging. The answer is yes. You need to have decent traffic to be able to monetize your blog. Approximately, you would need over 10,000 unique monthly visits to your website.
How do beginner blogs make money?
Affiliate marketing is one of the first money-making choices for blogging newbies. It doesn't require investments other than dedication and time. A blogger can become an affiliate and promote brands or items on their blog, so whenever someone buys something referred – ka-ching! A blogger earns a commission.
Is blogging a career?
Blogging is a career that requires a tremendous amount of dedication, investment, and time. Even though this career path offers perks and flexibility, bloggers work full-time, every day, the whole year.
Is there a future in blogging?
Blogging is a relatively new career path that has become popular over the few years and is changing daily. The potential for monetization is increasing, but that means higher competition too. To stay in the game, a blogger needs to create high-quality content and be consistent. This applies to both companies and individuals.
Similar Job Descriptions as Blogger