Find Job Candidates in Fort Collins
Starting your hiring journey? That's amazing! Exploring job boards and free job posting sites in Fort Collins, Colorado, could be beneficial.
But before you post job listings, consider one important thing.
Optimize your job descriptions for the best results.
How to achieve that?
Start by answering the following or similar questions.
Would you prefer an expert or a newbie on your team?
To find the ideal candidate for your job opening, what skills, experience, and qualifications should they have?
What is the lowest level of education you will accept from job applicants?
By asking yourself these questions, or similar ones, you will be able to discover the type of employee you need.
In addition, your answers will help you create a job listing that is more attractive to qualified candidates.
Are job postings ready? Great! Add them to various job posting sites in Fort Collins, CO, or let ATS do it instead.
Let's explore more hiring resources and find your next team member! 🙂
How to find job candidates in Fort Collins?
Check out local job boards in Fort Collins, CO. Many local job platforms could assist you during your hiring time. But don't forget to explore global job posting sites too. These could also be beneficial.
Discover job fairs in Fort Collins, CO. Local job fair events could be convenient if you want to meet job seekers in real time. Usually, there are both online and in-person expos available.
Optimize postings. Job posting optimization is an essential step toward more successful hiring. We'll go into more detail in today's post a bit later. Stay tuned!
Job Posting Sites For Employers in Fort Collins, Colorado
| | |
| --- | --- |
| | |
| | Employers can post job openings on this website that last for 30 days. after that period, postings automatically expire. |
| | This local online news site collaborates with Jobcase and allows employers to post job openings online and online + print. |
| | This site is a convenient place for job seekers and employers in Colorado. Employers can create an account, post available positions, review resumes of candidates, and message suitable applicants. |
| | Start-ups and techs in Colorado need to look no further! This hub has job slots available for purchase and Standard and Premium packages. Prices for job slots range from $69 to $199. You should contact the website for information about Premium and Standard package prices. |
| | Employers can register and post job listings on this site. After signup, they can choose an individual plan or job pack. They also have the option to search for candidates. |
| | Companies in Colorado can find qualified local job seekers by posting their open positions on this job board. Several pricing options are available, with the most affordable being $275 and the most expensive being $2,500. In addition, employers can choose a Featured Tag for their listing at an additional cost ranging from $95 to $475. |
Where to Post Jobs in Fort Collins?
ZipRecruiter – ZipRecruiter is a helpful platform that allows employers to post job openings on the main ZipRecruiter website and other external employment websites. It doesn't cost anything to sign up for a four-day trial.
Monster – The Monster job board is an efficient way for employers to post job openings and find qualified candidates. With this platform, employers can get a complete understanding of potential employees through in-depth profiles and accessible qualifications.
Indeed – Job seekers looking for a job and businesses advertising open positions may both benefit from Indeed's career site. Companies can post employment opportunities on the site free of charge, or they may opt to sponsor these postings instead.
Employment Statistics
The median household income in Fort Collins, Colorado, is $53,775, and the current unemployment rate is 5.6%.
The recent job growth is 3.5%, and the future job growth prediction (next ten years) is 51.8%.
The minimum hourly wage in Fort Collins, CO, is $12.56.
Fort Collins Job Posting FAQs
Where can I post my job for free in Fort Collins?
You can find great candidates without spending money by posting your open positions on free job boards such as Indeed and Learn4Good.
How can I promote my job in Fort Collins for free?
Use your company's social networks. Take advantage of the company's social media platforms by posting open positions. Not to mention, this action might result in some new followers!
What is the job outlook in Fort Collins?
The recent job growth in Fort Collins, Colorado, is 3.5%.
The estimated job growth prediction is 51.8% in the next ten years.
To maintain a competitive advantage, employers should update their recruiting methods to be aligned with the current labor market.
What do job candidates expect from employers in Fort Collins, Colorado?
While employers frequently focus on writing precise job descriptions, it's just as essential to maintaining a healthy company culture.
Content employees with their work situation are less likely to leave.
Invest time into making your workplace enjoyable so that employees look forward to coming in every day!
Is it hard to find talented job applicants in Fort Collins, Colorados?
Even though it can be challenging, you can still locate the perfect candidates for your job openings by utilizing a talent pool.
This process is much more seamless this way.
So if there are some positions in your company that need filling, try looking at your company's talent pool first.
How long does it take to fill a job in Fort Collins?
There is no one clear answer for how long the recruiting process takes.
It often seems extensive and tiring, but an applicant tracking system can help speed up hiring times.
ATS automates various aspects of recruitment, which leads to significant time saved overall.
Where do small businesses post jobs in Fort Collins?
If you own a small business and are looking for new employees, know that you're not the only one.
The search may appear challenging, but multiple options can help ease the process.
Some great places to look for potential candidates include job boards, social media platforms, and employer websites.
To help you start your search, here's a list of popular job boards: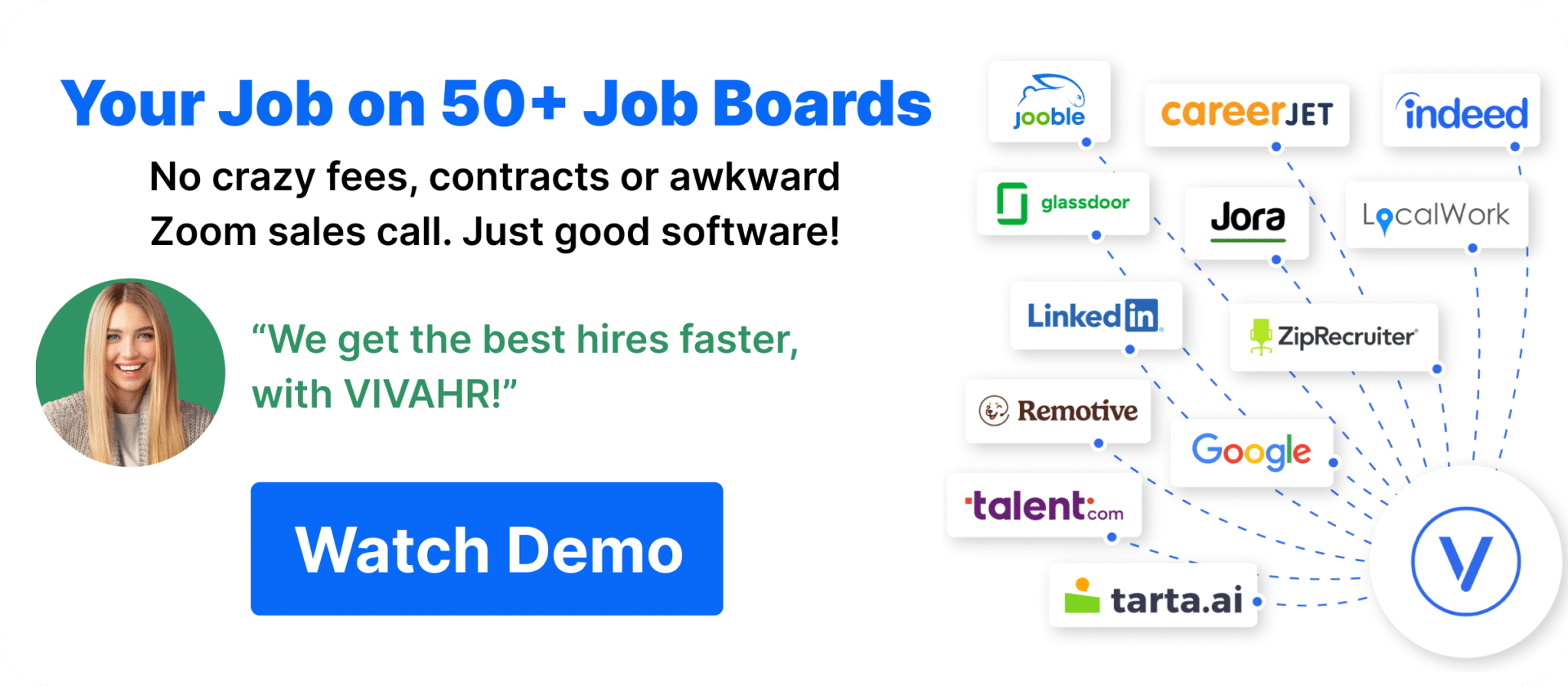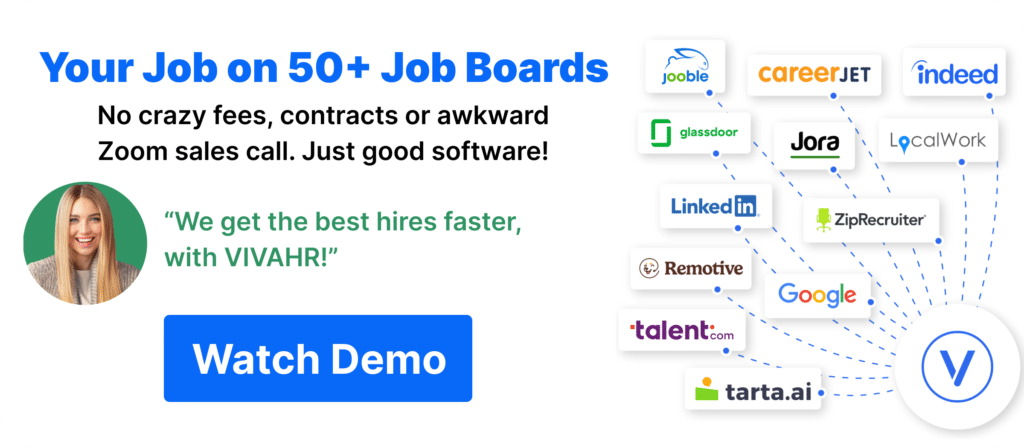 Job Fairs in Fort Collins
Job fairs are excellent opportunities for employers to interview multiple job candidates simultaneously, but they also provide several other advantages!
Let's explore some of those benefits now!
Employers can contact individuals they think would be suitable for their company, even if there are no positions currently available
Job fairs are an efficient method for employers to find new, qualified employees
Job fairs provide a convenient opportunity for employers to connect with potential employees and increase brand awareness through local marketing efforts
Job fairs are advantageous for businesses because they provide the perfect chance to connect with recruitment agencies that can help locate ideal candidates for open positions
What Job Fairs are there in Fort Collins?
If you're looking for job expos in your area, check out if there are upcoming job fairs in Fort Collins, CO.
Tips to help a business find and hire employees more efficiently in Fort Collins
Staying on top of the latest recruiting Industry trends is essential to hiring efficiently.
Also, you should optimize your job listings before posting them.
If you're looking to streamline your recruiting process, here are some great ideas!
How to Optimize Your Job Board Posting to Attract Job Candidates in Fort Collins, Colorado
Making some tiny changes to your job postings can give you positive results.
Check out our suggestions below!
Focus on culture. Hiring managers today often underestimate the importance of company culture when it comes to attracting applicants. Keeping your company culture front and center in every job posting could draw in a larger pool of qualified applicants.
Add structure. Create concise and engaging job postings to improve your search ranking and candidate involvement. Use keywords specific to your listing, design appealing postings, and check out our FREE 350 Hiring Resource Templates!
Provide application info. Properly written application instructions on your Career/Jobs website can help applicants and your HR department.
Choose your ATS. At VIVAHR, we are dedicated to helping businesses during their hiring journey.
That's why we designed an applicant tracking system for SMBs.
Our software can post your job listings to 50+ job posting sites and attract A-Players for your team.
You don't need to post jobs on job posting sites in Fort Collins by yourself anymore.
Discover an easier way to hire and check out simple and affordable ATS! 🙂
Related Job Posting Sites in Colorado