Find Job Candidates in Aurora
Looking for some job boards and free job posting sites in Aurora, Colorado? That means you are searching for a new team member, and that's exciting…and challenging! 🙂 But, with the right tips, your hiring journey should go as smoothly as possible. So, what is your first step towards finding your next hire? Job description creation!
This is an essential part of every hiring process. First things first, check out the following questions, as these can help you compile a job posting tailored to your company's needs.
What educational qualities do you expect from a candidate?
Do you need an employee with various experiences?
What kind of working hours do you need to fill-in?
Having these types of questions might help you to design a precise job description. This may lead to better applicant attraction. After you finish your job-posting design, you should add it to as many job posting sites as possible. Or, choose ATS to do it instead!
Hiring doesn't have to be a tiring task. That's why, today, we are assisting you throughout your hiring journey in Aurora, CO.
How to find job candidates in Aurora?
Add your job listings to job posting sites in Aurora. This is obvious but worth a mention. To attract local job seekers, you should explore local job boards. Adding your job postings to these platforms can bring you a better hiring experience.
Check out the upcoming job fairs in Aurora. Local job expos come with various benefits for your company. It's good knowing there are both virtual and offline job fair events available.
Optimize your job postings. This is a crucial part of every hiring. Why? It can help you higher your conversion rates and attract qualified applicants. In the following text, we will provide you with some more in-depth information about this step of your recruitment.
Job Posting Sites For Employers in Aurora, Colorado
| | |
| --- | --- |
| | |
| | This job platform connects local job seekers in Aurora with local employers. Local companies can choose between single and package job posting options. The prices for a single posting go from $275 to $295. The package prices range from $840 to $2500, and there is also a Featured Tag option with prices from $95 to $475. |
| | This site caters to both job seekers and employers of Colorado. Employers can register and post job listings, review candidates' resumes, and connect with suitable applicants. |
| | This one is a hub for start-ups in Colorado. Employers can pay for job slots or choose packages and post jobs. The prices for job slots go from $69 to $199. The price for the Standard package is $580, and for the Premium package, you need to contact for a quote. |
| | This job platform connects local job seekers and employers of Colorado. It offers three pricing options: $250 for a single job post, $150 for non-profit jobs, and $25 for internship jobs. Also, there is an additional fee of $20 to unlock a candidate's profile. |
| | Employers can register and add their job listings on this platform. There is an option to opt for an individual plan or job pack. Plus, you can search for applicants. |
Where to Post Jobs in Aurora?
ZipRecruiter – This job platform evolved through the years and became very popular. ZipRecruiter connects job seekers with employers and lets employers post their job listings. This job posting site owns a job board and also adds jobs to numerous other job boards. Also, you can try this software as it offers a three-day trial option.
SimplyHired – This is a free job posting site that allows employers to add their job listings. However, if you want to proceed with an applicant, SimplyHired charges $9 for that service.
Indeed – This employment platform caters to job seekers and employers. Indeed offers free job posting services for employers. But, if you wish to make your postings more visible, you have an option to sponsor them.
Employment Statistics
The median household income in Aurora, Colorado, is $52,275. The current unemployment rate in Aurora is 7.6. The recent job growth is 2.8%, and the future job growth prediction (next ten years) is 42.5%. The minimum hourly wage in Aurora, CO, is $12.32.
Aurora Job Posting FAQs
Where can I post my job for free in Aurora?
Posting jobs free of charge is every employer's dream come true. But, finding free job boards is not always easy. Luckily, you can try out sites like Learn4Good and Indeed. These platforms offer you to post jobs for free in Aurora.
How can I promote my job in Aurora for free?
Explore social media in Aurora, CO. If you want to attract local job seekers, you should promote your job openings locally. Promoting your listings for free on sites like the Aurora Jobs Facebook group is the right way to start. Besides this, consider supporting your job listings via your company's social media networks. With daily engagement with your followers, you get the chance to attract potential job seekers, and you certainly don't need to pay a dime for it!
What is the job outlook in Aurora?
The recent job growth in Aurora is 2.8%, and the future job growth prediction in the next ten years is 42.5%. The job growth prediction is larger than the national one (33.51). However, even though the job growth is positive, employers should actively keep track of the daily job market changes. This way, every company should know how to adjust hiring needs to these changes.
What do job candidates expect from employers in Aurora, Colorado?
Candidates love transparent hiring processes and detailed job descriptions. Besides these, it would be nice to regularly update your applicants during the hiring time. Let them know the estimated hiring length and general hiring process rules. Keep in mind that candidates often have multiple job interviews, so organize your meetings close to each other. This way, you keep the applicants interested and engaged.
Is it hard to find talented job applicants in Aurora, Colorado?
Finding talented applicants in Aurora, Colorado, can be challenging. With the job market expanding daily, it might get tough to seize suitable candidates as the competition gets bigger. That's why it's essential to build your talent pool.
Try to take time and go through job applications daily. You might find some really talented candidates, and then you would want to give them a job offer. Whatever you choose as your talent pooling technique, skip the rejection letters. These will not bring you any talents, rather than just mark you as a bad employer. You probably wouldn't want that, right? 🙂
How long does it take to fill a job in Aurora?
Filling an open position in Aurora, CO, might take some time. This is how the hiring process works almost anywhere. Numerous factors can impact the hiring duration, so it's good to keep that in mind. If you run a big company or have many applied candidates, expect a longer hiring cycle. Of course, these are just some things that can prolong the hiring process. But, eventually, it only matters to find a suitable candidate for your thriving company!
Where do small businesses post jobs in Aurora?
Running a small business is a great thing! But, that doesn't mean you wouldn't come across some struggles when searching for job posting sites. So, to make your process efficient, we created a shortlist of handy job boards you might find suitable for your business.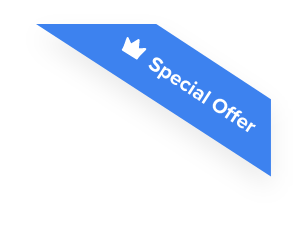 Joshua F.
Redline Electric & Solar

"The best recruiting platform on the market! VIVAHR allowed us to create a dashboard and applicant experience like no other!!"
Get more applicants from the
Best Job Boards
Post for free to 50+ job boards
Unlimited Job Postings
Unlimited Applicants

Job Fairs in Aurora
Exploring Aurora job fairs can come with many benefits for your company. So, if you plan to start your hiring process soon, keep in mind the following benefits job expos might bring you:
A chance to meet your candidates in real-time
An option to network and connect with fellow employers
A possibility to experience a shorter hiring time
What Job Fairs are there in Aurora?
Having a list of the upcoming job fairs in Aurora, CO, can be handy. By planning your hiring around job expos, you might experience a better hiring journey. Not to mention that local job fairs are an incredible source of local talent. So, make sure to check both virtual and offline job fairs when they are available.
Tips to help a business find and hire employees more efficiently in Aurora
Before you get a chance to attract job seekers, you should consider some tips for more efficient hiring. We created a few handy reminders you can use to make advancements within your hiring journey. Of course, be free to add any other tips you find beneficial for your hiring mission.
How to Optimize Your Job Board Posting to Attract Job Candidates in Aurora, Colorado 
So far, you've probably noticed that adding job listings to various job posting sites in Aurora is not enough. As tiring as it sounds, you need to go above and beyond. We know, not your idea of fun. 🙂 But, preparing your job postings before you (or your ATS) post them is essential. So, how do you optimize a job post for the best results? Read on!
Engage applicants with your company's vision. The first two paragraphs of your job posting should reflect your company culture and inspire job seekers to apply for the job. Keep this part brief but precise. Let your applicants know what value you can bring to them. Together, you can make a better company!
Add a structure to your job descriptions. Organize job details with the help of bullet points. Also, use job-related keywords. These things can really help with job posting visibility – proven fact! If you need some side inspiration, download our 50 FREE Job Description Templates.
Let job seekers know where to apply. At the very end of every job posting, add application details. If your company has a website with a Career section, always link to it from your job postings.
Opt for ATS. Hiring is often a long process, but it doesn't need to be a complicated one. With VIVAHR, everything runs smoothly! Our software can attract A-Players for you, add your postings to 50+ job boards, and much more… Learn what we can do for you and GET STARTED today!
Related Job Posting Sites in Colorado