Find Job Candidates in Bridgeport
Starting with your hiring journey? That's great! Checking out some job boards and free job posting sites in Bridgeport, Connecticut, can be helpful. However, you should prepare job listings before adding posting them.
Here are some questions you might find handy during this process.
What employment type do you offer? Full-time or part-time?
Do you look for experienced candidates?
What kind of skills would you like your next hire to possess?
Compiling job descriptions with the help of questions like these can help you design more precise job requirements and attract suitable applicants for your company.
After you finish this step, add job postings to various job boards in Bridgeport, or let ATS do it for you!
Ready for more recruiting tips and resources? Read on! 🙂
How to find job candidates in Bridgeport?
Explore job posting sites in Bridgeport, CT. A great way to attract local job seekers is to add your job listings to local job boards. But don't limit yourself only to these sites. Check for global job platforms too!
Discover job fairs in Bridgeport. Job expos usually come in two forms – virtual and in-person. So, check for the upcoming job fair events in your area if you wish to attend some.
Optimize job postings. Preparing job listings before adding them to job boards is extremely important. So, stay tuned as we'll talk more in-depth about this topic a bit later today!
Job Posting Sites For Employers in Bridgeport, Connecticut
| | |
| --- | --- |
| | |
| | This job board offers job posting for companies. Also, there is an option to choose the location and submit a job. Employers would need to create an account by providing the necessary details. |
| | This website lets you post classifieds in Bridgeport for free. There is a Jobs section with various job categories. |
| | Jobs in Connecticut offers two job posting options for employers. Quick Post (post a single job ad for 30 or 14 days), and Post Jobs (get assistance from their team and post a job right away). |
| | This job platform caters to employers in Connecticut by providing various job posting prices. Employers can choose to add job listings from $275 to $2,500, depending on the package. Also, the site offers the Featured Tag with prices from $95 to $475. |
Where to Post Jobs in Bridgeport?
ZipRecruiter – Catering to both job seekers and employers, ZipRecruiter has become quite popular. This job platform offers a job board and adds job listings to other job posting sites. Employers can check out the job board using a four-day trial option.
Glassdoor – This site allows current and former employees to review companies anonymously. Also, Glassdoor provides job posting options for employers by integrating with Indeed.
Indeed – This job board offers free job posting options for employers. But, besides this, Indeed lets companies use sponsored postings and gain better job listing visibility in search results.
Employment Statistics
The median household income in Bridgeport, Connecticut, is $41,204, and the current unemployment rate is 13.2%. The recent job decrease is -0.3%, and the future job growth prediction (next ten years) is 21.9%. The minimum hourly wage in Bridgeport, CT, is $14.
Bridgeport Job Posting FAQs
Where can I post my job for free in Bridgeport?
Having some free job boards by your side during recruiting can be extremely useful. Sites like Bridgeport Connecticut Free Classified Ads, Learn4Good, and Indeed offer free job posting for employers. So, be sure to check them out!
How can I promote my job in Bridgeport for free?
Check out social media in Bridgeport. Local social network groups can be a great way to promote your job openings for free. Sites like Job Posts of CT Facebook group offer you to spread the word about open positions without paying.
Use the company's social channels. A free and quick way to promote job openings is to use your company's social networks. Simply try to daily engage with followers, and provide information about job openings. This way, you could gain new followers and potentially new hires too!
What is the job outlook in Bridgeport?
The recent job decrease in Bridgeport is -0.3%, and the future job growth prediction in the next ten years is 21.9%. Even though currently there is no job growth in Bridgeport, employers should actively keep track of the labor market data shifts. This way, they could adjust their hiring process to these changes.
What do job candidates expect from employers in Bridgeport, Connecticut?
Besides well-written job descriptions, job applicants seek workplaces with positive company cultures. This is a vital part of any successful enterprise. So, always look for ways to nurture your company culture and make a happy working environment!
Is it hard to find talented job applicants in Bridgeport, Connecticut?
Sometimes it might be challenging to find suitable talents for your company. But luckily, there is something you could try to ease this process. One of the ways to seize talented job seekers is to build your talent pool. This way, your company would be surrounded by qualified candidates. Furthermore, this could lead to a successful hiring process.
How long does it take to fill a job in Bridgeport?
It's not always easy to set an estimated hiring duration. But, some things can help you experience a shorter hiring process. For example, an applicant tracking system can help you automate your recruiting, and you could avoid sorting out candidates manually within spreadsheets. This could lead to an overall shorter hiring length.
Where do small businesses post jobs in Bridgeport?
No matter what company size you run, some go-to job boards can always come in handy. So, check out the following list of job posting sites we created and see if you find some suitable options for your company!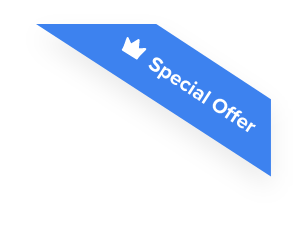 Joshua F.
Redline Electric & Solar

"The best recruiting platform on the market! VIVAHR allowed us to create a dashboard and applicant experience like no other!!"
Get more applicants from the
Best Job Boards
Post for free to 50+ job boards
Unlimited Job Postings
Unlimited Applicants

Job Fairs in Bridgeport
Job expos offer various opportunities for both job seekers and employers. So, it's good to be aware of the perks and benefits job fairs can bring to companies. Here is the list of some advantages job fair events might bring to businesses!
Job expos can shorten the recruiting length
They offer an opportunity to build brand awareness
A chance to meet local job seekers right away
An occasion for networking and meetings with other employers
What Job Fairs are there in Bridgeport?
Want to be up-to-date with job expos within your area? Check out the following list of the upcoming job fairs in Bridgeport, CT.
Tips to help a business find and hire employees more efficiently in Bridgeport
Efficiently hiring isn't as challenging as it might sound. With a few hints, you could create a recruiting strategy and potentially seize qualified applicants. Check out the following tips and see if you find them suitable for your hiring approach.
How to Optimize Your Job Board Posting to Attract Job Candidates in Bridgeport, Connecticut
Getting higher applicant conversions asks for job posting optimization. By optimizing your listings regularly, you could increase your conversion rates. So, check out the following ideas and see if they could be applied to your current recruiting strategy!
Share the company's spirit. The effective way to seize applicants' attention is to share a bit about your inspiring company culture. Tell them about your team values, goals, and visions. Motivate job seekers to become part of your prospering team!
Add structure to the postings. Always use bulleted points and job-relevant keywords to make your listings well-optimized. This way, your job ads could get better visibility in the search results. Need assistance? Lean on our FREE 350 Hiring Resource Templates!
Offer application details. Guide your applicants toward the job application. You could link from the job posting to the company's Career/Jobs website section for quicker navigation.
Pick your ATS. Despite being exciting, hiring can sometimes take a lot of your time. So, we designed VIVAHR, modern software that can add your job postings to 50+ job boards and attract A-Players for your team!
You won't need to rummage through job posting sites in Bridgeport alone anymore. Discover a new way to make hiring easier and GET STARTED TODAY. 🙂
Related Job Posting Sites in Connecticut