Do you want to find your new employee quickly and efficiently? The hiring process will be an enjoyable experience with us! Using this FREE QA Technician Job Description Template you will save time and attract the most suitable candidates for your business. This template is also completely customizable, so you can modify it in a way that best matches your requirements and standards.
Once your job description template is done, check out our VIVAHR Software! It allows you to keep track of your data and metrics, as well as to post your job opportunities to more than 50 job posting sites. Good luck!
What is a QA Technician?
Quality Assurance Technicians, or simply QA Technicians, provide assistance and support to companies and facilities regarding the quality standards of their products. QA Technicians perform the inspection of new and existing products to ensure compliance with standards and safety regulations.
They also check goods, products, and production processes and conduct various tests across three stages of production (before, in process, and after).
QA Technicians work closely with QA Managers and report results and findings to them. They discover possible problems, inspect customer complaints, and prepare quality documentation and reports.
Related Job Titles for QA Technician
QA Tester
QA Manager
Quality Engineer
The Top QA Technician Skills
| | |
| --- | --- |
| | |
| | Having an eye for detail is a crucial skill for a successful Quality Assurance Technician. They should be able to detect, identify, and correct even the smallest errors and mistakes in products or in the process of production. In that way, they prevent major problems from occurring. |
| | Accuracy is a skill closely related to the first one. Even though QA Technicians cannot always guarantee the absence of mistakes or errors, they must accurately and thoroughly inspect and investigate every product and give a precise report and a possible solution and correction to it. |
| | Both verbal and written communication skills are essential for a QA Technician. Good verbal skills help them point out problems and convey information about it. They also need to explain ways how to improve processes to achieve quality standards. Written skills are needed for preparing quality documentation and reports. |
| Familiarity with Quality Standards | QA Technicians work in diverse industries and fields. They need to possess a strong knowledge of various quality standards, depending on the product they are inspecting and testing. Whether the inspection is on the food, drugs, or cars, QA Technicians have to follow guidelines and deeply understand the product. |
| | QA Technicians typically work in teams, so the ability to be a team player is important in this role. They may need to communicate difficult problems to their colleagues or help each other in stressed situations. Teamwork helps QA Technicians achieve quality standards and therefore succeed in their role. |
QA Technician Job Description Template (Free)
We are looking for an experienced and knowledgeable QA Technician to ensure company and quality standards are met. In this role, you will be conducting manual and automated tests on the company's products and production processes, as well as inspection of new and existing products following customer complaints. You will prepare quality documentation and reports and communicate results and findings to the QA Manager.
Your most important duty will be to make sure that all employees follow safety and quality regulations. In order to succeed as a QA Technician, our preferable candidate must have an eye for detail, excellent verbal and written communication skills, and strong knowledge of various quality standards. The candidate should also be a great team player with great problem-solving skills.
QA Technician Duties & Responsibilities:
Ensure that the quality standards of a company or business are met
Conduct quality tests manually or automatically
Test products during all stages of production (before, in-process, after)
Perform inspection on goods, products, equipment, and production processes
Discover errors, mistakes, and problems and provide appropriate solutions
Validate quality processes by establishing product specifications and attributes
Perform inspection on new products to ensure their compliance with quality standards
Prepare quality documentation and reports
Report results and findings to QA Manager
Perform inspection following customer complaints
Ensure compliance with safety and quality regulations
Maintain and clean testing equipment
QA Technician Requirements:
Bachelor's degree in quality management or similar discipline
Prior working experience as a QA Technician or similar role
Knowledge of safety requirements and various quality standards
Knowledge of QA measuring and testing equipment
Excellent communication skills
Attention to detail and problem-solving skills
Ability to work independently and provide accurate results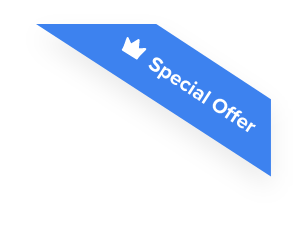 Joshua F.
Redline Electric & Solar

"The best recruiting platform on the market! VIVAHR allowed us to create a dashboard and applicant experience like no other!!"
Get more applicants from the
Best Job Boards
Post for free to 50+ job boards
Unlimited Job Postings
Unlimited Applicants

Sample Interview Questions For QA Technician
Once you gather up all the received applications, you can use these sample interview questions for QA Technician. These can help you narrow down your choices and pick the most suitable candidate for the job.
Personal 
How would you describe your job to a child?
Why did you decide to become a QA Technician?
What are your three biggest weaknesses?
Human Resources
What do you enjoy most about being a QA Technician?
Do you currently have other job opportunities?
How many years of experience do you have working in quality assurance?
Management
What do you find most challenging in the workplace?
How do you make sure employees follow all safety regulations and procedures?
What does your ordinary day at work look like?
Technical Skills and Knowledge
What are the main components of a common operating procedure?
What equipment and tools are you most familiar with?
How would you help a colleague who is experiencing difficulties during the inspection?
What are the Educational Requirements For a QA Technician?
Educational requirements for a QA Technician involve a Bachelor's degree in quality management or related discipline. However, most employers would be satisfied with just a High school diploma or GED. Some candidates obtain certification for quality to increase their chances of employment.
In any case, QA Technicians need to have strong analytical, problem-solving, and communication skills to be successful in this role.
How Much To Pay a QA Technician When Hiring
QA Technicians usually earn between $21,000 and $48,500 per year. Their median annual pay is around $35.989. Hourly wages for QA Technicians go from $10 to $23. The median hourly wage is $17.
Frequently asked questions about QA Technician
Where do QA Technicians work?
The job of a QA Technician can be very versatile. They may work in various industries and fields, such as food, chemistry, pharmacy, sport and exercise science, mechanical engineering, forensic science, etc.
What are the most important three skills for a QA Technician?
A successful QA Technician should have great attention to detail, the ability to solve problems quickly and efficiently, and excellent communication skills.
What other quality assurance titles are there?
Other QA jobs are quality technician, quality coordinator, QA tester, QA Manager, quality control coordinator, etc.
What is the average annual salary of a QA Technician?
QA Technicians usually earn between $21,000 and $54,000 per year.
Similar Job Descriptions as QA Technician