Are you looking for the right SDR? We prepared an SDR Job Description Template to assist you with the process, including all required information, from tasks and responsibilities to requirements. VIVAHR software is here to help you post a template on various hiring websites and achieve your job searching goals.
What is a Sales Development Representative?
A sales development representative's ultimate goal is to increase a company's client base. The sales development professional will create leads, prospect new clients, and link them with the appropriate salesperson. Outbound sales prospecting is the responsibility of sales development representatives (SDRs). Rather than closing transactions, their job is to generate and qualify new leads, then move them through the sales funnel until they're ready to speak with your account executives and other sales "closers." Your sales agents and account executives can concentrate on completing deals with this two-step technique.
SDRs establish a thorough grasp of the industry and sales process to generate engaging discussions armed with well-researched information about target prospects and your organization. As a result, they devote a significant effort to contacting potential clients in the early sales funnel phases, preparing prospects to talk with a salesperson, or screening their real desire to purchase.
Related Job Titles for Sales Development Representative
Account Executive
Outside Salesperson
Account Manager
The Top Sales Development Representative Skills
| | |
| --- | --- |
| | |
| | The ideal applicant will research your goods or services and, over time, hone their sales development representative abilities to become exceptional at what they do. Whether it's refining their call tactics or sending cold emails, they'll seek input from their superiors to help them better. |
| | Empathy aids your SDRs in comprehending your prospects' reactions to your company's products or services. They will be able to detect tiny indications from prospects in the form of email answers, tone of voice, and facial and body language. |
| | It's also critical for an SDR's success at your firm to have excellent lead research capabilities. An SDR must be able to deliver highly-targeted prospects with high potential to your sales team in order for you to receive superior lead research. |
| | While active listening is critical, having excellent communication skills (both verbal and written) is also critical to your rep's success. You want SDRs who can properly communicate their thoughts and react to queries both in writing and in person. |
| | Standing out against the competition might be difficult depending on the market you're in. You'll need SDRs who are innovative in their approach if your sales development plan is to succeed. Whether it's cold email outreach, video prospecting, or phone calls, getting as customized as possible in your approach can help your sales staff stand out. |
Sales Development Representative Job Description Template (Free)
We're searching for a pleasant, outgoing sales development professional that can help us grow our client base. Generating prospective leads, soliciting new clients, facilitating sales, and connecting customers with the proper salesperson are all tasks of the sales development representative.
To be a successful sales development representative, you should have good communication, interpersonal, and customer service abilities. You should also be able to fulfill deadlines and exhibit excellent analytical and quantitative abilities.
Sales Development Representative Duties & Responsibilities:
Creating sales techniques to attract new consumers or to attract potential purchasers.
Cold-calling or reacting to inquiries prompted by ads to initiate contact with new consumers.
Developing connections with consumers to discover prospective requirements and to qualify their interests and viability to increase sales.
Once you've gathered product information, you'll need to provide it to clients.
Moving qualified leads through the marketing funnel, connecting them with a salesperson, and setting up face-to-face meetings, emails, and phone conversations.
Prospective consumers who indicated interest but did not purchase products or services should be followed up with.
Follow-up calls or emails with existing customers regularly and promote communication with them to guarantee their happiness and find new potential.
Assisting sales executives in achieving the company's goals and objectives.
Sales Development Representative Requirements:
A bachelor's degree in sales, marketing, business administration, or a similar discipline is required.
Completion of sales tactics, marketing, and communication education may be beneficial.
Communication, interpersonal, collaboration, and customer service abilities are also highly valued.
Time management and analytical abilities are essential.
Telephone etiquette and computer literacy abilities are essential.
Exceptional written, verbal, and presentation communication abilities.
Extreme dedication and an undeniably positive attitude.
Ability to handle many requests and time constraints at the same time.
Encourages a sense of urgency in meeting goals and completing critical projects.
Perfect command of the German and English languages is a must, and being a native speaker is a major bonus.
Ability to learn fast and thrive in a variety of situations.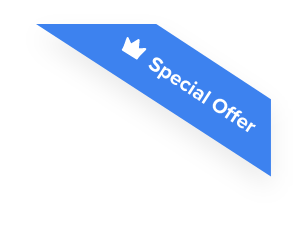 Joshua F.
Redline Electric & Solar

"The best recruiting platform on the market! VIVAHR allowed us to create a dashboard and applicant experience like no other!!"
Get more applicants from the
Best Job Boards
Post for free to 50+ job boards
Unlimited Job Postings
Unlimited Applicants

Sample Interview Questions For Sales Development Representative
Once you gather all the received applications, you can use these sample interview questions for the Sales Development Representative. These can help you narrow down your choices and pick the most suitable candidate for the job.
Personal
What drives you to achieve your goals?
What do you consider to be your most important professional success to date? What are your long-term objectives?
What has been your most significant career achievement to date?
What are your goals for the future?
Human Resources
What made you want to apply for this job?
What kind of preparation did you do for this interview?
Tell me a little about the current group you're in. What are some of your annoyances?
Have you worked in a customer service position before? Can you tell me about your favorite and least liked parts?
What are some of the questions you'd ask candidates to determine whether or not they're qualified?
Management
What do you anticipate the most typical complaints you'll hear on the phone will be. Tell me a little bit about your present group. What do you enjoy doing? What are your pet peeves?
What do you expect to be the most common complaints you'll hear over the phone? What would you do if you were placed in their shoes?
Technical Skills and Knowledge
How do you see yourself fitting into the SDR job with your existing skillset?
What terms or phrases do you believe our target consumer would respond to?
What do you anticipate the most typical complaints you'll hear on the phone will be?
What are the Educational Requirements For a Sales Development Representative?
Representatives in sales development typically have a background in business, marketing, or communication. A bachelor's degree is held by 77% of sales development professionals, while an associate's degree is held by 8%. We discovered this by examining 2,410 sales development representative resumes to understand sales development representative education better. Certified Sales Professional (CSP) and Professional Certified Marketer qualifications are required for sales development personnel to thrive (PCM).
How Much To Pay a Sales Development Representative When Hiring
A Sales Development Representative can earn between $12.16 and $54.47 per hour. Their median annual salary is $52,510, meaning $25.24 per hour. Of course, their salaries depend on the place of employment and previous experience, and educational background.
Frequently asked questions about Sales Development Representative
What are your strategies for dealing with rejection?
As a sales development professional, you may encounter setbacks and rejection regularly. When responding to questions like these, it's critical to exhibit your capacity to learn and show that you can look at a problem from a different angle. Explain that you're prepared to face harsh criticism and that you're willing to accept responsibility for your mistakes when necessary. When dealing with fresh leads and clients, a smart sales professional accepts rejection positively and displays intelligence and tenacity.
Which parts of sales development do you find the most challenging?
This is a tough question since the recruiter is trying to determine if your goals and priorities align with the companies'. Even if you're explaining a less appealing element of the sales profession, your response should show passion and perseverance.
Is there any special certification needed to become a Sales Development Representative?
Certifications like a Certified Sales Professional (CSP) and a Professional Certified Marketer are essential for sales development professionals to succeed (PCM).
What are the daily duties of a Sales Development Representative?
Find new consumers by conducting research.
Make cold calls and send emails to potential leads.
Arrange for high-quality meetings and appointments.
To boost revenue, move quality leads through marketing funnels.
Create long-term customer connections
Create a good sales procedure to engage prospects in meaningful interactions.
Follow up with existing clients regularly and make it easier for them to communicate with you to gauge their happiness and find new leads.
Work with the sales team to achieve the company's goals.
Similar Job Descriptions as Sales Development Representative