Are you seeking to hire a Sales Associate for your company? To help you get a jump start on your hiring process, use this Free Sales Associate Job Description Temple to find your ideal candidate and make the hiring approach more successful. With this Sales Associate Job Description Template, you can easily add any additional information specific to your company position requirements. Your Sales Associate job description is your sales pitch to recruiting the best sales talent for your company. It would be best to create an outstanding job description to draw top-quality sales associate candidates' attention.
A Sales Associate is a crucial component for any company seeking to grow and scale its service or product business.
Sales Associates typically meet with potential clients and provide them with knowledge about the service or products that will satisfy their needs. A sales associate creates effective and strong relationships between customers and the company. Many Sales Associate positions require that certain sales numbers are met in a specific period. In addition, Sales Associates typically receive commissions on the service and products they sell to customers. Sales Associates must be outgoing, professional, confident, motivated, and have excellent communication skills.
Related Job Titles for Sales Associate
Sales Representative
Sales Consultant
Account Executive
Sales Account Manager
Sales Development Representative
Customer Service Representative
The Top Sales Associate Skills
| | |
| --- | --- |
| | Sales Associates should have strongly developed all forms of communication mastered. Even though written skills are important, sales associates should be well versed in verbal and listening skills. The sales associate is at the frontline of communication between the company and the customer. Communication becomes essential for the sales associate when they need to overcome the concerns and objections of the customers. |
| | As a sales associate, they are part of the company's image. It's vital then that they have exceptional customer skills. Since their main job is communicating with customers, employers should look for active listeners, positive and empathetic candidates. |
| | Sales associates balance various tasks, work with several customers, and maintain control under stressful situations. They must be able to adapt to different conditions and have the capacity to pivot when necessary. |
| | Sales Associates often are on their own during working shifts and must thrive while working independently. Therefore, they should have a strong judgment on creating specific sales goals and have personal accountability to stay focused on achieving the goals. |
| | Sales Associates need to have the ability to learn quickly. They will need to know about the company's current product line and any newly released products. Technology is constantly changing, and it is beneficial to pick up knowledge easily and speedily. |
Sales Associate Job Description Template (Free)
We are actively seeking an energetic and devoted Sales Associate to join our growing company. As our company's Sales Associate, you will be the person that develops a healthy relationship between our potential and existing customers. Sales Associates in our company play an essential role in our company's growth and must have the necessary skill to continue that growth with our client base. We are looking for a sales associate who displays excellent communication skills and has a positive, goal-oriented attitude to join our team.
Sale Associate Duties and Responsibilities
Assist customers in finding what they are looking for and determining which product best suits their needs

Continually develop and improve customer service skills.

Learn and be knowledgeable about the company's products and give customer's honest feedback on store merchandise

Work with co-workers to optimize customer satisfaction.

Create valuable and trusting relationships with customers

Cross-sell products

Handle sales transactions

Keep all products well-stocked.

Attend and engage in team meetings
Sales Associate Requirements
Two or more years of sales experience

Friendly and professional demeanor

Fluency in English

Minimum of a high school degree; BS in Marketing or similar degree preferred

Physical ability to stand and walk for extended periods

Understanding of fundamental sales principles and methods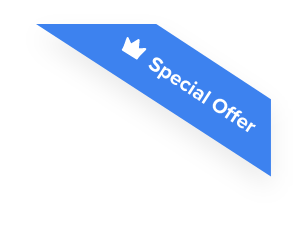 Joshua F.
Redline Electric & Solar

"The best recruiting platform on the market! VIVAHR allowed us to create a dashboard and applicant experience like no other!!"
Get more applicants from the
Best Job Boards
Post for free to 50+ job boards
Unlimited Job Postings
Unlimited Applicants

What Does a Sales Associate Do?
A typical workday in a sales associate's life consists of interacting with customers and selling a company's service or products. Sales Associates usually have KPIs and other performance metrics to meet or succeed during a specific time frame. A sales associate position is competitive and has a high rate of significant income pay.
Sample Interview Questions For Sales Associate
If you are hiring a sales associate, these questions can help narrow options until you find the ideal candidate:
Personal 
Why do you want to be a sales associate for this company?

What do you think is the most critical attribute to have? 

How did you get into sales? 

What has been your biggest sale?

Do you work better independently or with teammates to close a sale?
Human Resources
How do sales associates play a vital role in a company's growth?

Why do you think you would be a good fit for this company?
Management
What type of management style do you prefer?

What is the most important goal to have as a sales associate?

What motivates you to become an even better sales associate?
Technical Skills and Knowledge
How long have you worked in sales?

How do you handle rejection from a potential client?

What is your sales method to insure a done deal?

Do you think you could sell anything to any customer?

What is your approach to handling a disgruntled customer?
What are the Educational Requirements For Sales Associate?
Educational requirements for a sales associate typically have a high diploma or equivalent. Some obtain an associate's or bachelor's degree in business, but it is not usually required to have a degree to perform sales associate tasks.
How Much To Pay Sales Associate When Hiring
Based on the job and the experience, the range will vary quite a bit. According to the Bureau of Labor Statistics, the Sales Associate's median income in 2018 was $20.09/hour or $41,790 a year. The job market for Sales Associate over the next ten years looks to grow by 2%. Compensation and pay can vary based on your local city and state.
Frequently asked questions about Sales Associates
What is the difference between a Sales Associate and a Sales Representative?
There are two types of customers in the sales world – business-to-consumer (B2C) and business-to-business (B2B). Mainly, Sales Associates are grouped into the B2C, indicating the customer purchases the goods or services directly from the associate. On the other hand, Sales Representatives work for companies that sell their goods or products to other professional organizations or businesses.
What are the daily duties of Sales Associates?
A typical workday for a sales associate mainly depends on the type of company and industry. Still, there is a set of primary duties that tend to be shared among all sales associate positions:
They welcome and interact with customers in a friendly, polite, and professional manner.
They direct and help customers to locate products or merchandise to ensure customer satisfaction.
They have a deep understanding of the companies' current promotions and return policies and other company procedures.
What makes a Sales Associate excel?
A sales associate must have the capability to tell customers about the products efficiently and needs to greet customers and make small talk comfortably. In addition, good sales associates can identify what customers are looking for by listening carefully to what they are saying they need.
Sample of Sales Associate Job Titles
Sales Associate
Sales Representative
Sales Consultant
Direct Salesperson
Salesperson
Sales Clerk
Sales Professional
Account Associate
Account Consultant
Account Executive
Account Representative
Job description samples for similar positions
If this description for a Sales Associate isn't what you were looking for, consider these similar positions: