Recruiters are people who work in the HR department and interview and find new candidates for the company. Recruiters conduct testing for candidates and screening and interviewing, and they check candidates' work history and outline employee benefits.
If you are looking to hire a sales recruiter, we've made a Sales Recruiter Job Description to make this process easier for you. Below you will find a free template with all the duties and responsibilities and all the requirements needed. You can also customize this template to your company's needs to find just the right candidate. Feel free to use our VIVAHR software to post your job template on various hiring sites and find just the right candidate for your company.
What is a Sales Recruiter?
A sales recruiter finds prospective employees for a company, usually in the form of people with desired skills or qualifications. They are also responsible for applying the recruitment process to find quality candidates and communicate job openings to potential applicants. Their goal is to find qualified personnel that matches up with what an employer wants. The work requires you have excellent organizational skills and the ability to empathize with potential candidates. To be a successful recruiter, you must have excellent communication and project management skills, patience in dealing with people, good research abilities for finding talent online or through networking events, and strong self-motivation.
Related Job Titles for Sales Recruiter
Headhunters
IT Recruiters
Executive recruiters
Sports Recruiters
The Top Sales Recruiter Skills
| | |
| --- | --- |
| | |
| | Good recruiters are good at listening, they can understand what the company needs and be effective in finding someone who fits those needs. You should be able to read body language and identify signs and how someone feels without them having to tell you. |
| | Recruiting is all about selling. You have to sell a position to a candidate, convince them to apply for it, and accept an interview. Then your job is to convince the hiring manager to accept the candidate you think fits all the requirements and then eventually convince the candidate to take the job. |
| | As a sales recruiter, you should be good at time management. Making sure your tasks and interviews with candidates don't overlap. You should know how much time is needed for those tasks and understand how to prioritize them. |
| | In this position, you should be able to handle multiple tasks at the same time while still paying attention to detail and performing well. It is important to prioritize and manage your tasks well. |
| | This job is about building secure relationships and meeting a lot of eligible candidates for a company. You should be able to understand the companies' needs and who they are searching for as well as if the candidate you are interviewing is a good fit, or might fit somewhere else at a better position. |
Sales Recruiter Job Description Template (Free)
We are searching for some to fill the position of Sales Recruiter in our company.
This position requires you to recruit eligible candidates, screen and interview them and cooperate with our hiring team. The ideal fit for our company is someone who has great sales and negotiation skills. We accept candidates with previous work experience and candidates who hold a bachelor's degree in HR or a similar area of study. If you feel this is your collating and you love finding newly qualified people to improve the team, then you might just be the right candidate.
Sales Recruiter Duties & Responsibilities
Design the company's sales hiring strategy
Work with sales directors to determine annual hiring needs
Help to hire managers in crafting appealing job descriptions
Advertise job postings on multiple recruiting sources
Source candidates via various methods (like participating in events, organizing career days, using databases or social media)
Conduct screening calls
Based on criteria and performance, shortlist candidates
Schedule interviews on behalf of sales hiring teams
Build relationships with candidates for the future
Help the hiring team make hiring decisions
Spot opportunities by tracking metrics
Sales Recruiter Requirements
Proven recruiting experience, preferably in the sales industry
Experience in the full recruitment life cycle
Hands-on experience with social media recruiting
Understanding sales KPIs in order to find high-performance candidates is a plus
Experience in formulating a hiring strategy
Good knowledge of candidate management systems and applicant tracking systems
Outstanding communication skills
Excellent organizational ability
BSc in Business Management, HR, or related field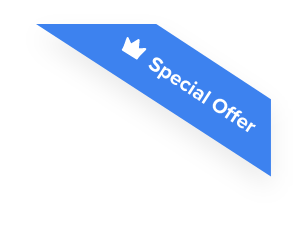 Joshua F.
Redline Electric & Solar

"The best recruiting platform on the market! VIVAHR allowed us to create a dashboard and applicant experience like no other!!"
Get more applicants from the
Best Job Boards
Post for free to 50+ job boards
Unlimited Job Postings
Unlimited Applicants

Sample Interview Questions For Sales Recruiter
Personal
Do you have an interesting background story?
Tell me about your previous experience in this position.
Why did you choose a career in recruitment?
Human Resources
What roles do you love to recruit? Why?
Do you look for any specific traits during recruiting?
What questions do you love to ask candidates? Why?
Management
How would you describe a successful recruiting process?
Are you responsible for checking references? What's your typical reference checking process?
Did you ever give a job to someone who is not qualified?
Technical Skills and Knowledge
How do you recognize the best candidates for a position?
How was the last person you hired, and why?
Did you even have to sell a candidate on a job? What did you say to make them consider it? What was the outcome?
What are the Educational Requirements For a Sales Recruiter?
Most recruiters have at least a bachelor's degree in a relevant field, such as human resources, business administration, or psychology. If you are interested, it can be good to enroll in some classes that will teach you how to study people's behavior.
How Much To Pay a Sales Recruiter When Hiring
The median salary for this position is $43,250 per year. However, this can vary depending on the place of work and previous experience. The lowest hourly wage can be $14.44, and the highest can be $29.53.
Frequently asked questions about Sales Recruiter
What is the difference between a recruiter and a headhunter?
Recruiters work closely with hiring managers to find just the right candidates, whereas a headhunter works with different third-party agencies to fill vacancies in companies.
What are the qualifications I need to become a recruiter?
It would be good to have a bachelor's degree in human resources, business, or marketing. This can boost your chances of getting a job in this position.
What is the career outlook for a recruiter?
The career outlook is good. The number of jobs for this position is expected to increase more and more between 2010 and 2020, even higher than the national average.
Can a sales recruiter work from home?
Depending on the company's policies. Sometimes companies let their recruiters work from home. However, it is good to conduct interviews in person, and you will be able to read body language better.
Similar Job Descriptions as Job Title