Are you looking for a job as a Direct Sales Representative? Salespeople close sales by creating customer awareness of companies' products and services. They represent the company's interests as they present their product or service to customers, answer questions about pricing, order procedures, and availability.
Sales representatives are responsible for presenting a business's merchandise to potential buyers in an attempt at closing a sale that may have been initiated online because it is mutually beneficial if both parties were satisfied with the transaction.
In addition, the Direct Sales Representative's responsibilities include:
Researching competing products.
Identifying opportunities to increase sales.
Helping in the development and performance of sales and marketing plans.
Our tracking system will let you customize the prototype, post it to suitable employment sites, and manage applications. The template is designed specifically for online job boards, so you can use it right away without making any changes. You can make the entire process even easier and less time-consuming by using VIVAHR software.
To be an excellent Direct Sales Representative, you must negotiate effectively and persuade consumers to buy company goods. Finally, a top-performing Direct Sales Representative can have outstanding customer support and ensure that purchased goods are shipped on time to customers. Provide your job seeker with only relevant information about you; that is why the Direct Sales Representative Job Description Template will help you achieve that.
Related Job Titles for Direct Sales Representative
Sales Associate
Account Executive
Account Manager
Direct Sales Representative Job Description Template (Free)
An inside sales representative will be critical to reaching our aggressive client acquisition and revenue growth goals. You should be comfortable making dozens of calls each day, collaborating with channel partners, generating leads, qualifying prospects, and closing sales.
Sales reps are a company's primary point of contact with its consumers. Sales representatives ensure that current customers have the right products and services, find new markets and customer leads, and potential pitch clients. In many respects, sales reps are the company's face, and they may do anything from answering phones to keeping an eye on the competition while maintaining outstanding customer service.
Direct Sales Representative Duties & Responsibilities:
Daily, monthly, and annual sales quotas are met or exceeded.
Presenting company goods to potential clients by canvassing allocated territories.
Assisting management with the creation of viable marketing and pricing strategies.
Customers are shown how to use a commodity.
Making contact with leads and setting up meetings to present the company's goods.
Filling out order forms and sending them in for processing.
Attending trade shows and other activities related to the industry.
Putting together business plans for prospective customers.
Regularly completing sales reports that detail the number of sales made.
Direct Sales Representative Requirements:
Present, market, and sell products/services to existing and potential consumers using sound reasoning.
To fulfill the demands of existing/potential consumers, do a cost-benefit and needs analysis.
A positive company and consumer connections should be established, developed, and maintained.
Cold-calling potential customers is an excellent way to get in touch with them.
To increase customer satisfaction, expedite the settlement of client problems and complaints.
Achieve agreed-upon sales goals and achievements on time.
Work with team members and other departments to coordinate sales efforts.
Analyze the potential of the territory/market, and keep track of sales and progress reports.
Customer requirements, issues, interests, competing activity, and possibilities for new goods and services are reported to supply management.
Keep up with the latest promotional trends and best practices.
Continually improve by receiving feedback.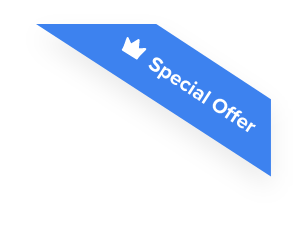 Joshua F.
Redline Electric & Solar

"The best recruiting platform on the market! VIVAHR allowed us to create a dashboard and applicant experience like no other!!"
Get more applicants from the
Best Job Boards
Post for free to 50+ job boards
Unlimited Job Postings
Unlimited Applicants

Sample Interview Questions For Direct Sales Representative
As an interviewer, you want to make sure that the applicant will fit into your company culture before making them any offers. Learn how to ask the right interview questions to get the best job in this booming job market.
These are the Interview Questions For the Direct Sales Representative:
How do you keep up with what's going on in your target market?
How do you approach short vs. long sales cycles?
What is your long-term career goal?
Why are you interested in working in sales?
How do you handle customer objections?
What part of your sales process does content and social media play?
Tell me about yourself in a few words.
Could you elaborate on your sales experience?
What made you decide to pursue a profession in sales?
What is your favorite recollection of a successful sale?
Could you please tell me about a time when you made a mistake? So, what did you take away from it?
Rank the significance of these three words for you: money, recognition, and promotion.
When you're having a difficult day, how do you regroup and recover?
What do you consider your most outstanding achievement?
What is the finest piece of advice you've ever gotten?
What are the Educational Requirements For a Direct Sales Representative?
A bachelor's university degree specializing in marketing, promotions, advertising sales, or business administration is ideal for a Direct Sales Representative employment. In addition, most Direct Sales Representatives need three to five years of industry sales experience and knowledge of office software and phone systems.
How Much To Pay a Direct Sales Representative When Hiring
According to the Bureau of Labor Statistics statistics, wholesale and manufacturing sales agents make a median income of $60,530. Direct sales agents earn between $18,043 and $67,070 per year on average. By 2026, job growth is expected to increase by 5%, which is the national average. However, in Phoenix, Arizona, a direct sales representative's average annual pay is $68,232, with a commission of $20,500.
Many direct sales agents get sales commissions in addition to a regular wage. In addition, employers may pay travel expenses and give a gas allowance because this work involves a lot of travel.
Direct sales reps often receive complete health insurance coverage, paid vacation time, and other benefits such as profit sharing and stock options.
Similar Job Descriptions as Direct Sales Representative