If you're an employer seeking a new hire, look no further since you've arrived at the right place; we've got you covered! The most significant thing you'll need in this situation is a general and specific job description template for the position you're looking for. We're happy to provide you with this FREE Sales Engineer Job Description Template, which will act as your go-to reference in the future.
This job description contains all of the information that you, as an employer, need to know. The specified skills, responsibilities, and requirements will help you create an engaging job posting and choose the best applicant. Our VIVAHR Software is the ideal way to round off your hiring procedure! Are you ready?
What is a Sales Engineer?
For a technically difficult product or service, sales engineers are an important element of the sales team. They frequently work in business-to-business sales, providing equipment and technology to other organizations in order to enhance their operations, boost customer happiness, and raise profitability.
Sales Engineers engage with sales leads and customers to explain how their goods may match the technical requirements of the consumer. Sales Engineers may be in charge of a sales team of salespeople who rely on the Sales Engineers to understand client requirements and provide appropriate product recommendations.
For both the consumer and the sales team, sales engineers create materials that explain different features of a product and convey the benefits of making a purchase.
Related Job Titles for Sales Engineer
Sales Support Specialist
Sales Manager
Sales Consultant
The Top Sales Engineer Skills
| | |
| --- | --- |
| | |
| | Because sales engineers must communicate with coworkers, clients, and suppliers on a frequent basis, effective written, spoken, and listening communication skills are essential. It is frequently required for you to discuss and explain complicated technical matters to an audience that may not be as technically savvy. Technical documents, white papers, and reports may also be part of your responsibilities. Being a competent communicator might help you avoid mistakes and misunderstandings. |
| | As a sales engineer, you'll work closely with other engineers, technicians, product developers, sales executives, and other professionals on a regular basis. Interacting with different clients and understanding their needs is also necessary. Strong interpersonal skills may assist you in cultivating industry ties, building trust, and learning new views. |
| | Sales engineers with leadership qualities may work with, lead, and manage teams of technical or sales experts. You have to have the ability to inspire and encourage people to work smarter, produce creative products, finish assignments on time, and meet company objectives. Sales engineers can coordinate and control sales operations as well as persuade clients to buy their services and goods as team leaders. You can work with them to negotiate contracts and assure consumer satisfaction. |
| | Being decisive is important for sales engineers since you must frequently make calculated and accurate judgments during the sales process. Decisions might be made about the cost of the items and services they provide to customers. To minimize company losses and maximize sales, sales engineers must identify and precisely analyze the elements that might impact the result of their actions, foresee risks, and discover strategies to reduce them. |
| | Because technical correctness is required for sales engineers' work, attention to detail is a must-have talent. Your duty while pitching products and services to potential clients includes delivering correct technical information and showing the product or service's functionality. It is critical for sales engineers to offer extensive explanations to ensure that clients comprehend the demonstration and the benefits they may obtain from the various goods and services. |
Sales Engineer Job Description Template (Free) 
We're searching for a tech-savvy Sales Engineer to help us market complicated scientific and technological products and services. The Sales Engineer's responsibilities include maintaining a thorough understanding of the product's parts, operations, and processes, as well as aiding in the closing of sales if technical competence is necessary to meet the client's requirements.
To be successful as a sales engineer, you must have a thorough understanding of our company's technical goods and services, as well as the ability to communicate this knowledge to non-technical consumers. You should be motivated to meet your sales targets and possess great sales and customer service abilities. Join us right now and let's grow as a team.
Sales Engineer Duties & Responsibilities:
Creating and delivering technical presentations to customers to explain our company's goods and services.
Involving customers and engineers in discussions about equipment demands and system requirements.
Working with sales teams to better understand client needs and give sales assistance.
Creating high-quality sales leads, following up after the initial contact, obtaining and renewing orders, negotiating pricing, closing transactions, and coordinating delivery.
Soliciting and documenting client feedback, as well as analyzing the information in order to develop new sales and marketing tactics for specific consumers.
Identifying areas for improvement and expressing these difficulties to top management, as well as alternative solutions.
Setting and meeting sales quotas.
Educating other salespeople on the technical elements of the company's products and services.
Sales Engineer Requirements:
Engineering, marketing, business administration, or a similar subject bachelor's degree.
Sales and technology experience is a plus.
Strong interpersonal, communication, customer service, and sales abilities.
The capacity to explain technical concepts to non-technical clients.
Excellent problem-solving and technical skills.
Leadership and teamwork abilities are important.
Willingness to further your studies in sales and engineering.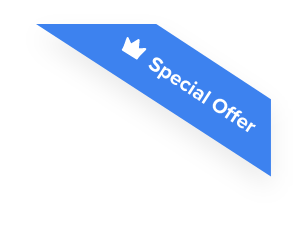 Joshua F.
Redline Electric & Solar

"The best recruiting platform on the market! VIVAHR allowed us to create a dashboard and applicant experience like no other!!"
Get more applicants from the
Best Job Boards
Post for free to 50+ job boards
Unlimited Job Postings
Unlimited Applicants

Sample Interview Questions For Sales Engineer
After you've gathered all of the applications, use these example Sales Engineer interview questions to make sure you're on the correct track. These questions will serve as a roadmap for the rest of the hiring process, and they may help you choose the best candidate for the job.
Personal
What made you want to apply for a job at our company?
Do you know what our purpose and values are?
How do you usually deal with disagreement at work?
Human Resources
Tell us about your advantages and disadvantages.
Do you have any references that we might call?
What would your previous coworkers say about you?
Management
What would you say if you were requested to deliver a presentation on our goods and services?
Do you like to work in a collaborative or solo setting?
Before giving a demo, what facts do you need to know about an existing or future customer?
Technical Skills and Knowledge
What sales engineering abilities do you possess and employ on a daily basis?
How may you put these abilities to use as a sales engineer?
Tell us about a time when one of your earlier experiences aided you in learning a new skill.
What are the Educational Requirements For a Sales Engineer?
A bachelor's degree in engineering is required for sales engineers, however higher degrees of experience and training inside a corporation can sometimes substitute the educational need.
Most Sales Engineers are expected to work as salesmen on their own. As a result, the role frequently needs the assistance of a mentor who is knowledgeable about the company's culture, practices, and clients.
Many Sales Engineers participate in ongoing training to keep their technical expertise current.
How Much To Pay a Sales Engineer When Hiring
Sales Engineers usually earn from $30,500 to $119,500 per year, and their median annual salary is around $80,786. The hourly wages range from $15 to $57, and the median hourly pay is $39.

Frequently asked questions about Sales Engineer
What makes a Sales Engineer different from a Salesperson?
Both Sales Engineers and Salespeople are sales professionals that assist customers in making purchases. Salespeople may sell any type of service or product, but Sales Engineers work with scientific, technological, and mechanical items that require significant understanding to understand and apply.
Although some Salespeople offer B2B items that need less technical skills, most Salespeople operate in a retail setting selling directly to consumers. To complete a transaction, both salespeople and sales engineers need a combination of product expertise and customer connections.
Sales Engineers also have tasks such as coordinating with the product development team to make changes to item specs and personalize items to meet the demands of customers. They help with shipping and installation, as well as troubleshooting and difficulties after the sale.
What does a Sales Engineer do on a daily basis? 
Sales engineers spend their days conducting research, visiting with clients, and reacting to issues or criticism. Sales Engineers read the specs and do considerable research before beginning work on a new product to understand everything they can about the product's operations.
They connect with Product Engineers and provide suggestions for enhancements. Sales Engineers look for sales leads and set up appointments to show off their wares and answer technical queries.
Sales Engineers make presentations before meeting with clients to describe each product in-depth and demonstrate the various advantages of employing their technology. The Sales Engineers may assist potential clients in doing a requirements analysis and determining how their goods can be used to solve problems inside the organization.
What qualities do you look for in a successful sales engineer?
Good sales engineers are interested in understanding technology and how things function. This implies they're typically very curious and imaginative people who are very good at problem-solving and logical thinking.
They're also adept at persuading people to see their point of view and creating connections as a foundation for generating sales. They're charming, persuasion-oriented individuals who believe in themselves and the items they're promoting.
Successful sales engineers are also skilled lecturers, able to demonstrate how to do technical duties and operate even the most difficult items to others.
What should you look for in a resume for a Sales Engineer?
Look for appropriate experience with the technology you're selling when hiring a Sales Engineer. Sales engineers must have technical experience in the field of the product they're selling.
The Sales Engineer should utilize their CV to prove that they will be able to learn about the product and comprehend its technical elements, even if they have no prior experience with it.
Chemical compound sales engineers will need distinct abilities and experience on their resumes than computer science sales engineers. Communication and presentation abilities should be highlighted in sales engineer resumes.
Similar Job Descriptions as Sales Engineer