Are you looking for a sales director to join your company? Directors of sales are highly experienced individuals who manage all sales operations for a company or a business. They are responsible for the entire sales team, inner and external sales plans, sales reports and trend analysis, and much more. Therefore, if you want to hire a director of sales, you should aim to reach trustworthy and capable individuals who can get the job done adequately. To help you find the best candidate, we composed the Director of Sales Job Description Template. 
Our job description template contains a list of the most important duties and responsibilities for the position of sales director. It's ready for free downloading and posting on job boards, but you can also customize it to fit your company's specific needs. The template will save you some time during the hiring process by attracting qualified candidates. For even more efficiency and an easier recruiting process, you can also use VIVAHR software. The applicant tracking system can help you express the company's needs, manage candidates, and hire employees within a few clicks.
Related Job Titles for Director of Sales
Sales Manager

Sales Associate

Sales Representative
Director of Sales Job Description Template (Free)
We are looking for an experienced Director of Sales to lead our sales department. We need an individual with strong leadership skills and an outstanding track record in sales to plan, manage, and execute the annual sales strategies. If you're passionate about tactics and action plans and successful in hitting targets, building relationships, and understanding new market trends, apply today for our Director of Sales position. 
Director of Sales Duties & Responsibilities:
Develop and execute weekly, monthly, and annual sales strategies 

Achieve sales targets and expand the company's customer base

Build and maintain healthy and long-lasting relationships with our customers

Keep in track with the latest sales trends and implement them accordingly.

Work closely with sales managers to meet annual goals and establish the company's performance.

Present and explain weekly, monthly, and quarterly sales objectives to other executives

Evaluate costs, competition, supply, and demand determine selling prices, and compose useful sales reports.
Director of Sales Requirements:
Bachelor's or Master degree in business administration or relevant field

At least three years of experience in sales executive positions

Ability to run the sales process from beginning to end, including planning and strategizing methods

Ability to work on various projects simultaneously and meet tight deadlines

In-depth knowledge of marketing and sales techniques and strategies

Strong leadership and interpersonal skills

Outstanding time-management and problem-solving skills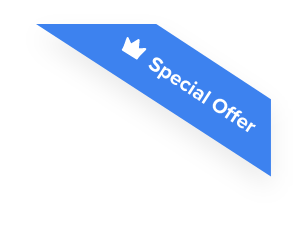 Joshua F.
Redline Electric & Solar

"The best recruiting platform on the market! VIVAHR allowed us to create a dashboard and applicant experience like no other!!"
Get more applicants from the
Best Job Boards
Post for free to 50+ job boards
Unlimited Job Postings
Unlimited Applicants

Sample Interview Questions For Directors of Sales
Here are some sample interview questions for directors of sales to help you manage candidates and make an easier final decision:
What kind of sales did you do in the past?

What is your method for generating leads?

What do you do when your team fails to meet their monthly target?

How do you keep your team members motivated to meet deadlines?

What lessons do you think should be part of a sales training program in our company?

Why do customers buy your products? 

How do you handle demanding customers?

What is your strategy for building and developing relationships with customers?
What are the Educational Requirements For Directors of Sales
The director of sales position requires candidates to have a minimum of a bachelor's degree in business administration, marketing, communications, or a related field. Many companies prefer candidates who have a Master of Business Administration (MBA) over those holding bachelor's degrees in the same or another related field.
How Much To Pay Director of Sales When Hiring
Based on the job and the experience, the range will vary quite a bit. According to the Bureau of Labor Statistics, the median income for Directors of Sales in 2019 was $60.89 per hour or $126,640 per year. Compensation and pay can vary based on your local city and state.
Similar Job Descriptions