The first step toward hiring a qualified Medical Sales Representative is creating an adequate and informative job description to attract suitable applicants.
To help you with the process, we created a Medical Sales Representative with all the necessary information, from duties and responsibilities to requirements. You can also add your extra demands to the template and customize it to fit your company's needs. In the end, we recommend using VIVAHR software to post the template on various hiring websites and get results as quickly as it gets.
What is a Medical Sales Representative?
A Medical Sales Representatives is is a liaison between the company and healthcare professionals such as doctors, hospitals, and similar practices. Their goal is to sell their product on behalf of the company, create a well-rounded client base, and maintain those relationships.
Related Job Titles for Medical Sales Representative
Pharmacologist
Medical Science Liaison
Marketing Executive
The Top Medical Sales Representative Skills
| | |
| --- | --- |
| | |
| Aware of the current market | It is crucial to know what is missing on the market and what is popular and swimming. This is why you need to be aware of the current trends and needs of the market. Being up to date can help you be a few steps ahead of your competition. |
| | Perhaps one of the essential skills to have as a medical sales representative is excellent communication. This job requires you to build relationships with clients. You must persuade and negotiate with them for your given product to be successful on the market. |
| | Being well organized helps with building an effective itinerary and being quick on your feet. This job requires a lot of travel and meetings, so being on time is vital to make a good impression. |
| IT and Administrative Skills | A basic level of computer skills is required; you will have to update your sales and know how many units someone needs or how many you have left. |
| | Much like being aware of the market, you must be thorough in researching and understanding the market to know what to sell and to whom. |
Medical Sales Representative Job Description Template (Free)
We are looking for someone who is a motivated and driven Medical Sales Representative to join our team. Our ideal candidate is someone whose communication skills excel and understands the importance of creating company client relationships and maintaining those relationships. Someone who feels comfortable reaching out to new potential clients in the healthcare field, such as doctors and hospitals.
Candidates with high school diplomas are welcome to apply. However, having a bachelor's degree is a plus. This role requires frequent travel; thus, having a driver's license is mandatory.
Medical Sales Representative Duties & Responsibilities:
Books appointments with different clients such as doctors, pharmacists, and medical teams
Create presentations and pitches for meeting to present to clients
Organize conferences
Build relationships with clients and possible buyers
Keep track of all contacts, sales, and units
Plan weekly or monthly schedules to be on track and on time with discussion plans and targets with the sales team
Keep up to date with the latest trends and do a thorough research of the competitors and the product.
Analyze sales data and improve or maintain the sales quota
Medical Sales Representative Requirements:
High school diploma or GED
Excellent communication skills (written and verbal)
Strong negotiation skills
Proficient in M Office
Some previous work experience ( in sales preferably)
Motivated and determined
Strong time management and organizational skills
Drivers license and possibility to travel often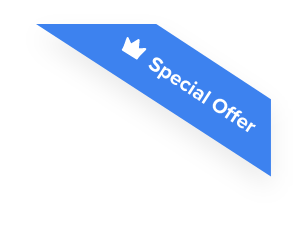 Joshua F.
Redline Electric & Solar

"The best recruiting platform on the market! VIVAHR allowed us to create a dashboard and applicant experience like no other!!"
Get more applicants from the
Best Job Boards
Post for free to 50+ job boards
Unlimited Job Postings
Unlimited Applicants

Sample Interview Questions For Medical Sales Representative
Personal
Why do you want to become a Medical Sales Representative
Where do you see yourself in five years?
What has been your most tremendous success so far?
Human Resources
Did you ever have a terrible experience with a client? How did you handle it?
How would you describe good teamwork?
Management
Did you ever fail to reach your sales quota?
How would you describe your average workday?
To be a sales representative, you must have a driver's license. Do you have one?
Technical Skills and Knowledge
When should you stop pursuing a client, and why?
Do you have good computer skills knowledge?
How would you sell our product to someone who is selling our competitors?
What are the Educational Requirements For a Medical Sales Representative?
To become a medical sales representative, one must at least complete high school or acquire a GED. However, most medical sales representatives have bachelor's degrees. If you want to catch someone's eye for sure, completing a master's in Business Administration is a significant diploma to have for this job and will make you an attractive candidate.
How Much To Pay a Medical Sales Representative When Hiring
The average annual salary of a medical sales representative is $74,748. However, this can vary based on place of employment and previous experience. That means that the annual salary can range between $26k and $153k (hourly between $12.74 and $73.56
Frequently asked questions about Medical Sales Representative
What are other kinds of jobs available in the medical sales field?
This covers a comprehensive yearly spectrum of different products and companies. Pharmaceutical, biotech, laboratory sales are only some of the many fields. Target markets are other for every field of sales. Try and think about what attracts you the most.
To become a medical sales representative, what are the qualifications required?
It's quite simple, all you need is a high school diploma or GED, in some cases a bachelor's degree. But, it is essential to have a good sense of sales and a skill for negotiation.
What are some good skills to have to be an excellent medical sales representative?
They should have a very good knowledge of the current market. Being multilingual is good because this means you can promote the brand in different territories and languages.
What are my chances of advancing my career as a medical sales representative, and how do I do it?
It is not complicated to advance in this career field. You can look forward to leadership roles, such as a regional sales manager or directorial manager. You could even work your way up to the vice president, depending on your experience, education, and knowledge.
Similar Job Descriptions as Medical Sales Representative