Every step in the hiring process might be challenging. But don't be put off by this! It is possible to find the perfect candidate for the position. But there's one more thing you must do: make sure your job advertisements stand out! What is the best way to achieve this? Follow and use our FREE Marketing Manager Job Description Template.
Are you ready to hire a marketing manager? By utilizing VIVAHR software you will be able to keep track of your data and hiring journey. Our software will be able to help you target what you seek in your ideal candidate. Just around the corner, you will find what you need with us by your side!
What is a Marketing Manager?
Marketing managers work for a variety of companies in a variety of sectors, coordinating marketing campaigns and leading marketing teams. They collaborate closely with employees of the advertising or sales departments to ensure that marketing efforts are timed to coincide with product releases and customer demands.
Their role is to manage the marketing budget for the department and to improve campaign methods for better results. As part of marketing campaigns, they may also be in charge of organizing and implementing brand events or product launches.
Related Job Titles for Marketing Manager
Digital Marketing Manager
Communications Manager
Content Marketing Specialist
The Top Marketing Manager Skills
| | |
| --- | --- |
| | |
| | Because hard talents frequently need technical knowledge or industry expertise, they usually take considerable time to learn. The capacity to analyze and edit marketing assets, including images and videos, is an example of a hard talent for a marketing manager. |
| | A certain amount of technical expertise and experience is required in marketing. Employees in the marketing department use specialized software, tools, and equipment to generate, make, and distribute marketing materials. Marketing managers should have a fundamental awareness of how their department's technology works and is applied. Because technology evolves at a rapid pace, this typically necessitates ongoing education and effort. |
| | Anyone who manages many jobs or projects at the same time will benefit from organizational abilities. Marketing managers are regularly faced with several assignments, each of which may be in a different level of completion. A marketing manager's organizational abilities assist him or her in setting and enforcing deadlines, adhering to complex timetables, and keeping track of vital information. Marketing managers may also minimize stress and do their jobs more efficiently by being organized in the office. |
| | Marketing managers communicate with a variety of individuals, including their coworkers, team members, and the customers of their organization. They should be excellent at both organizational and interpersonal communication, which means they should be able to communicate knowledge in big groups as well as in one-on-one interactions. |
| | Marketing is a creative effort in many ways. Marketing managers should be able to come up with creative and original strategies to sell items or promote the brand. This necessitates the ability to come up with new ideas and invent creative methods for bringing them to completion. Marketing managers must be able to attract and retain their audience's attention in order to be successful in the field. |
Marketing Manager Job Description Template (Free) 
We're looking for a creative Marketing Manager to help us promote our brand and services. You will be in charge of leading a team of marketing specialists in the marketing department in this position. Their responsibilities include communicating budget and daily procedure information to senior management and department employees, managing the implementation of marketing campaigns to promote corporate products and services, and hiring and training department staff. In this position, you will be in charge of optimizing our marketing strategy, managing the marketing department's budget and employees, and making forecasts.
To be successful, you'll need a thorough understanding of marketing methods as well as the capacity to find new company prospects. An excellent marketing manager will be able to transfer their knowledge into greater brand exposure and revenue.
Marketing Manager Duties & Responsibilities:
Evaluating marketing and pricing tactics.
Creating market predictions and analyzing market trends.
Increasing the number of fresh company leads.
Increasing brand recognition and market share.
Coordinating marketing tactics with sales, finance, public relations, and production divisions.
Budgeting development and management for the marketing department.
Managing the personnel in the marketing department.
Preparing and presenting quarterly and yearly reports.
Maintaining a working knowledge of marketing methods and trends.
Marketing Manager Requirements:
A bachelor's degree in marketing, finance, business administration, or a closely related field is required.
It will be preferable if you have a master's degree in a relevant discipline.
Experience as a marketing manager of at least two years is required.
It is necessary to have experience with electronic marketing automation platforms such as HubSpot Marketing and Bitrix24.
Marketing tactics, channels, and branding are all areas in which you excel.
Exceptional leadership, communication, and cooperation skills.
Outstanding analytical and problem-solving abilities.
Strong organizational and time management skills.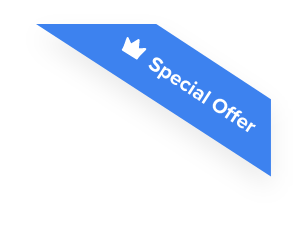 Joshua F.
Redline Electric & Solar

"The best recruiting platform on the market! VIVAHR allowed us to create a dashboard and applicant experience like no other!!"
Get more applicants from the
Best Job Boards
Post for free to 50+ job boards
Unlimited Job Postings
Unlimited Applicants

Sample Interview Questions For Marketing Manager
After all the applications have been received and top candidates have been selected, use these sample Marketing Manager questions to be able to choose the best out of the best. By using these questions, you should be able to select qualified applicants.
Personal 
Why are you interested in a marketing career?
Are you familiar with any social media platforms?
What are the top three talents needed for a marketing career?
Human Resources
Why is social media marketing crucial to you?
Tell me about a successful digital marketing campaign that you've overseen.
What can we do to enhance our present marketing efforts in order to grow our consumer base?
Management
How do you stay current on marketing tools, tactics, and trends?
How good at task management are you?
Do you believe it's vital to prioritize tasks?
Technical Skills and Knowledge
What is the best way to incorporate branding into all of your advertising?
Which CRM software did you previously use?
What prior experience has best prepared you for this position?
What are the Educational Requirements For a Marketing Manager?
A bachelor's degree in marketing, business, advertising, or another similar profession is normally necessary to work as a Marketing Manager, while some companies prefer individuals who additionally have a graduate degree in marketing or an MBA for a more in-depth understanding of the organization.
A Marketing Manager does not need any professional training or licenses, while some employers may search for candidates who have relevant certificates, such as the Certified Marketing Management Professional or Professional Certified Marketer credentials. For Marketing Managers, on-the-job training in entry-level and other appropriate mid-level jobs is usual.
How Much To Pay a Marketing Manager When Hiring
Marketing managers earn from $20,500 to $98,000 per year, and their median annual salary is around $66,085. The hourly wages range from $10 to $47, and their median hourly pay is $32.
Frequently asked questions about Marketing Manager
What is the distinction between a marketing and sales manager?
Within a company, marketing and sales managers work on the same level and typically combine their departments' efforts to accomplish marketing or sales goals. A marketing manager and a sales manager differ in their areas of responsibility. Marketing Managers, for example, are in charge of the marketing department, which comprises Graphic Designers, Copywriters, Marketing Specialists, Marketing Coordinators, Marketing Analysts, and others. Their mission is to develop, manage, and analyze marketing campaigns for their employer's brand across many channels.
Sales Managers, on the other hand, are in charge of the daily operations of the sales department, which includes Sales Representatives and Salespeople. They create leads for their team, work on sales pitches, and assign sales quotas to their personnel. As a result, marketing managers concentrate on raising brand recognition, while sales managers concentrate on growing revenue.
What are the responsibilities of a marketing manager on a daily basis?
A Marketing Manager's usual day begins with a check of their email and voicemail in order to reply to time-sensitive communications from top management, department employees, or business partners.
They meet with department employees and higher management throughout the day to discuss the progress of existing campaigns and devise new methods. Marketing Managers analyze campaign statistics and authorize marketing content for release during their downtime in the office.
What characteristics distinguish an excellent marketing manager?
Someone with inherent leadership ability makes a successful marketing manager. They assure the marketing department's efficiency by combining their years of expertise in relevant marketing tasks with their leadership qualities.
Marketing managers also value their workers' ideas in order to produce effective marketing campaigns, and they encourage staff to further their careers by providing training programs or courses. Furthermore, a competent Marketing Manager places a high emphasis on continuing education and seeks out opportunities to expand their marketing skills in order to better serve their department.
A competent marketing manager also has an imaginative attitude, which helps them to come up with new campaign ideas that highlight their company's brand image.
To whom does a Marketing Manager answer? 
Within a company, a marketing manager normally reports to the Marketing Director or Director of Marketing. The Marketing Director is a member of upper management who provides a department budget as well as leadership guidance to Marketing Managers. When making recruiting decisions, marketing managers may speak with the marketing director.
Similar Job Descriptions as Marketing Manager