Is it time to hire a new employee for your business? This can be difficult at times, which is why we've come to assist. You'll be able to find a competent and trustworthy person for your organization with our FREE Marketing Consultant Job Description Template. You might be wondering how. When it comes to hiring, having the appropriate team on your side is definitely a key step.
You can maintain track of your data and hiring process using VIVAHR software. With the stroke of a mouse, you can instantly post your job opening on 50+ job boards. Distinct firms have different measurements, and those indicators might vary depending on the role.
Choose the qualifications that are most important to you using VIVAHR's personalized scorecards. Your team can vote, resulting in a thorough and extremely relevant score for the applicant. Start today!
What is a Marketing Consultant?
Marketing consultants are marketing specialists that work for themselves or for a marketing agency to determine a client's objectives and develop strategies and campaigns to help them achieve their objectives. If they want to strengthen their brand image or reach a larger audience, many firms may seek the expertise and advice of a marketing consultant.
Marketing consultants interact with company executives on a regular basis to develop campaigns. They produce the campaign materials and, in most cases, get their client's permission before putting their strategy into action.
A Marketing Consultant examines and reports the outcomes to the customer once the campaign is launched. Following that, the Marketing Consultant makes changes to their campaigns based on the campaign data and analytics.
Related Job Titles for Marketing Consultant
Business Consultant
Marketing Director
Consultant
The Top Marketing Consultant Skills
| | |
| --- | --- |
| | |
| | For marketing professionals, copywriting is a must-have ability. A marketing campaign's success is aided by the ability to produce attractive content for advertising. Any statements or words in advertising are referred to as copy. This is used to entice customers to buy goods and services. Because your major role as a marketing consultant is to assist businesses in increasing sales, this talent is helpful. |
| | Marketing is a discipline in which people communicate with one another. Selling items necessitates the capacity to talk and write clearly enough to communicate meaning. When speaking with customers and colleagues, marketing consultants rely on their communication abilities. They can also assist customers in developing these qualities if they have great communication skills. |
| Marketing Automation Software | Marketing automation software assists marketing teams by automating mundane processes such as sales and customer activity tracking. Knowing how this software works and how to utilize it to inform marketing plans is beneficial for marketing consultants. Because marketing consultants may offer automation software to their customers, it's critical to stay up to date on this software. |
| | Marketing consultants assist their customers in resolving advertising and marketing difficulties. For example, if a customer's advertising isn't generating leads, a marketing consultant may be required to assist the client in resolving the problem. To address this, a consultant might do market research and learn more about the target demographic before making ideas for refining marketing content and boosting lead creation. Clients engage consultants to assist them in resolving specific challenges, therefore problem-solving abilities are vital. |
| | Because social media platforms are an efficient and affordable medium for advertising products and services, social media management is a vital skill for individuals in marketing. Increased sales are aided by the ability to develop content and schedule articles to reach a particular audience. To expand their customer base, a marketing consultant may utilize social media skills to build campaigns and teach companies how to communicate online with customers. |
Marketing Consultant Job Description Template (Free)
We're searching for a creative and analytical Marketing Consultant with experience in all aspects of marketing, from copywriting to social media marketing. Marketing consultants are responsible for defining marketing strategies, determining the most effective messaging, and putting these ideas into action. Monitoring outcomes, developing new markets, and successfully presenting services and goods are among their other tasks.
Successful marketing consultants should have experience working in marketing or advertising, as well as expertise in marketing, business, communications, and behavioral psychology. Candidates should be current on social media marketing, web marketing, and direct response marketing trends. They'll also be familiar with search engine optimization tactics and platforms. Become a part of our team TODAY and let's learn and grow together!
Marketing Consultant Duties & Responsibilities:
Identifying and developing the most important media messages.
Creating strategy and objectives.
Executing strategic activities and keeping track of the results.
Preparing reports and marketing presentations.
Creating the marketing materials that are required.
Providing support for ongoing marketing activities.
Developing internal brand management strategies.
Marketing Consultant Requirements:
Experience in a senior marketing role of at least 5 years is required.
A bachelor's degree in marketing or business administration is required.
A master's degree in business administration is quite advantageous.
Certification for a certain industry is advantageous.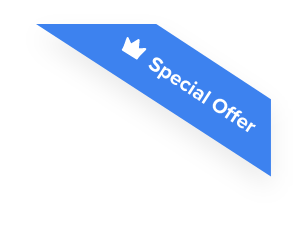 Joshua F.
Redline Electric & Solar

"The best recruiting platform on the market! VIVAHR allowed us to create a dashboard and applicant experience like no other!!"
Get more applicants from the
Best Job Boards
Post for free to 50+ job boards
Unlimited Job Postings
Unlimited Applicants

Sample Interview Questions For Marketing Consultant
Use these sample Marketing Consultant interview questions to ensure you're on the right route after you've gathered all of the applications. These questions will serve as a guide for the remainder of the recruiting process, and they may assist you in selecting the best candidate for the job.
Personal 
Tell me about your professional beginnings.
What drives your enthusiasm for this work?
What has changed in your skillset over time?
Human Resources
Describe the most effective marketing campaign you've ever run.
Have you ever been a part of an unsuccessful marketing campaign?
To advertise a new product, which marketing channels would you use?
Management
What's your plan for dealing with a lot of work?
What time management apps do you use on your computer?
What are your thoughts on the management of the industry?
Technical Skills and Knowledge
​​Are you familiar with market segmentation and market analysis?
How well-versed in statistical analysis software are you?
Explain the connection between content marketing and search engine optimization.
What are the Educational Requirements For a Marketing Consultant?
The majority of Marketing Consultants have a marketing degree or a business degree with a marketing emphasis, and many have gone on to get a master's degree in business administration (MBA) with a marketing specialization.
Certification is another option for Marketing Consultants to expand their chances, with many obtaining the Professional Certified Marketer (PCM) title offered by the American Marketing Association (AMA).
Candidates must pass a 210-question test designed at Marketing Consultants with two to four years of industry experience and a bachelor's degree or MBA to be eligible for this certification.
The test covers planning and analyzing the strategic marketing process, as well as professional, legal, and ethical marketing concerns, marketing process assessment, resource, relationship, and information management, and the use of technology.
How Much To Pay a Marketing Consultant When Hiring
Marketing Consultants usually earn from $14,000 to $85,000 per year, and their median annual salary is around $53,457. The hourly wages range from $7 to $41, and the median hourly pay is $26.
Frequently asked questions about Marketing Consultant
What types of environments do Marketing Consultants usually operate in?
Marketing consultants often operate for themselves or for an agency. Some of them work for marketing companies, where their talents and knowledge are used to allocate them to various projects and clients.
Others operate as freelancers or contractors on their own. To execute particular campaigns and other marketing tasks, they usually work directly with the customer. The customer will pay them for their job once they have completed the assignment effectively.
Do marketing consultants in various businesses have distinct responsibilities?
The majority of Marketing Consultants are in charge of implementing marketing campaigns for their clients. Some of them may have a more general job, doing a variety of fundamental marketing activities for businesses in various industries.
Others may specialize in certain sectors, which means they have in-depth knowledge of the industry they're marketing to, allowing them to better understand what language and materials will resonate with the target demographic.
Others may focus on a certain form of marketing. For example, some may have sophisticated content strategy knowledge, allowing them to design and develop content that will entertain, enlighten, and engage new and present consumers.
To whom do Marketing Consultants answer?
The person to whom Marketing Consultants report is usually determined by their position and the environment in which they work. They'll usually report to a Marketing Manager or Senior Consultant if they're part of a team of Marketing Consultants at a company.
This individual will give direction and advice when developing campaigns for specific customers, as well as manage any difficult projects that the Marketing Consultants may want assistance with.
Marketing consultants that operate for themselves on a contract or freelance basis are known as independent marketing consultants.
They're generally in charge of locating their own clients and will provide any significant corporate or project updates or information straight to the client. Those that work on their own generally have a lot of marketing knowledge, which helps them build effective campaigns.
What qualities should you look for in a marketing consultant?
To create distinctive content and marketing materials for their business, a superb Marketing Consultant must have broad creative talents. They should also be analytical in order to study and comprehend the analytics for their campaigns and apply the knowledge to enhance them.
To provide a well-rounded marketing skill set to their consumers, a great Marketing Consultant should have at least basic expertise in several marketing professions, such as copywriter, graphic designer, or marketing coordinator.
In order to routinely connect with customers and listen to their organizational objectives and needs, impressive Marketing Consultant candidates will also have great communication and interpersonal skills.
Similar Job Descriptions as Marketing Consultant