Is it time for your company to hire a new employee? This might be challenging at times, which is why we're here to help. With our FREE Campaign Manager Job Description Template, you'll be able to discover a qualified and trustworthy employee for your company.
VIVAHR software allows you to keep track of your data and hiring process. The dashboard in VIVAHR makes it simple to observe what's going on during your recruiting. It delivers real-time statistics on resumes, interview scheduling, and application assessment. Different companies use different metrics, and those metrics might change based on the function. Using VIVAHR's customizable system, select the qualities that are most essential to you.
What is a Campaign Manager?
To acquire new consumers or supporters for their company's objective, campaign managers can work for marketing companies, political candidates, and major corporations with an in-house public relations department.
Campaign managers create workflow structures, leverage industry relationships to conduct promotional events, collect marketing data, and fine-tune various sorts of advertising materials including print commercials and video marketing.
Their job is to oversee campaign personnel, distribute work, and ensure that each campaign sub-project is completed on time and within the budget they set. To generate money and form community relationships, they communicate with consumers or constituents.
Related Job Titles for Campaign Manager
Marketing Director
Senior Marketing Manager
Head of Sales
The Top Campaign Manager Skills
| | |
| --- | --- |
| | |
| | Because they connect with supporters and potential voters and frequently speak on behalf of their candidates, campaign managers must be great communicators. |
| | When teaching potential voters about their candidate's policy, campaign managers must be able to negotiate and discuss political matters with others. |
| | Campaign managers must be able to assign tasks and successfully lead their teams as the campaign's leader. |
| | Because campaign managers are in charge of the campaign's budget, they must know how to generate funds. |
| | Campaign managers must be imaginative and creative in order to build good campaigns. |
Campaign Manager Job Description Template (Free) 
We're looking for a creative Campaign Manager to design, manage, implement, and oversee diverse marketing campaigns for a variety of products and services. The campaign manager's responsibilities will include recruiting and briefing freelancers and external agencies, monitoring and evaluating campaigns, and calculating campaign ROI. You'll collaborate closely with the Marketing Manager on budgeting and scheduling. Seems like something you could do well?
You'll need expertise managing internet, print, and television campaigns to be successful. You'll be a fantastic project manager with a knack for operating under pressure. If you want to feel like a part of the team and learn from your mentors, apply TODAY and join us! If this is your dream job, get ready for your new journey with us.
Campaign Manager Duties & Responsibilities:
Use integrated marketing strategies based on market segmentation to win new consumers and generate recurring business.
Oversee the implementation, monitoring, and evaluation of marketing efforts to ensure their success.
Ascertain that the campaign is carried out in accordance with the company's policies and procedures.
Recruit and train personnel to ensure that marketing efforts are implemented successfully.
Compile reports on the campaign's progress and outcomes.
Use data and comments from prior and current initiatives to improve new campaigns.
Organize trade exhibits, exhibitions, and promotional events, as well as write and review marketing text and hire designers, animators, and printers.
Campaign Manager Requirements:
It is required that you have a bachelor's degree in marketing or communication.
A postgraduate marketing degree may be desirable.
Experience in a comparable field for several years may be greatly preferred.
Be a critical thinker who can solve problems effectively.
Outstanding project management and communication abilities are required.
Have a track record of running B2B and B2C campaigns.
Recognize the latest marketing trends.
The capacity to execute many campaigns at the same time and manage them properly.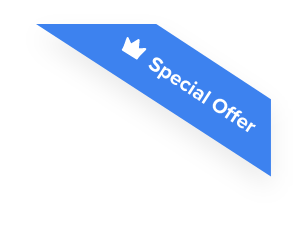 Joshua F.
Redline Electric & Solar

"The best recruiting platform on the market! VIVAHR allowed us to create a dashboard and applicant experience like no other!!"
Get more applicants from the
Best Job Boards
Post for free to 50+ job boards
Unlimited Job Postings
Unlimited Applicants

Sample Interview Questions For Campaign Manager
Use these sample Campaign Manager interview questions to ensure you're on the right route in your hiring process. These questions will serve as a guide for the remainder of the recruiting process.
Personal
What kind of work atmosphere would you prefer?
What are your strategies for dealing with constructive criticism?
How do you provide feedback to coworkers?
Human Resources
What would you hope to accomplish in your first six months in this position?
What are some of the ways you save money on your campaigns?
Can you tell me about a moment when you had to run an effective campaign on a tight deadline?
Management
What is the most difficult obstacle that campaign managers face today, and how do you solve it?
How do you go about putting together a campaign budget?
How do you split up campaign work when you're in charge of a team?
Technical Skills and Knowledge
How much SEO optimization experience do you have?
How much marketing automation technology experience do you have?
What kind of market research do you conduct prior to beginning a campaign?
What are the Educational Requirements For a Campaign Manager?
A bachelor's degree in communication or marketing is required of campaign managers. Some roles, such as digital marketing, may need a postgraduate diploma or degree in a specialized field.
Some organizations prefer individuals with a minimum of five years of experience and a thorough understanding of marketing tactics.
This part might include a list of relevant qualifications and industry experience you're looking for in a candidate. It will assist in reducing the number of candidates and increasing the likelihood of hiring the best candidate for the job.
A campaign manager should also be able to hire experienced freelancers, work with the marketing manager, and use online analytics tools.
How Much To Pay a Campaign Manager When Hiring
Campaign Managers usually earn from $15,500 to $103,500 per year, and their median annual salary is around $61,619. The hourly wages range from $8 to $50, and the median hourly pay is $30.
Frequently asked questions about Campaign Manager
What makes a Campaign Manager different from a Project Manager?
Senior personnel that may assign smaller duties and projects to Project Managers are known as Campaign Managers.
Project Managers can supervise the general progress and development of a whole overall marketing strategy, whereas Campaign Managers oversee the general progress and development of several projects based on clear assignments with a start date and an end date.
A Campaign Manager, for example, may delegate one Project Manager to focus on a social media advertising strategy and another to manage in-person community activities. Project Managers manage the little day-to-day details, whereas Campaign Managers organize the various aspects and initiatives that make up a campaign.
What qualities to look for in a good Campaign Manager?
To successfully manage the public impression of their organization, a skilled Campaign Manager must be able to remain composed under pressure, identify risks, and defuse tensions.
They have a strategic approach that allows them to time the distribution of information and new projects to maximize exposure. Good campaign managers are also good character assessors, allowing them to employ the ideal team to achieve their objectives and cultivate long-term relationships with dependable business partners.
Successful campaign managers may create a unique vision and then utilize organizational skills to put it into action and assess its success.
What does a Campaign Manager do on a daily basis?
Campaign managers frequently travel for business, visit events, trade exhibitions, and conduct focus group interviews to obtain input on their campaigns. They provide their team feedback and utilize it to change project strategy and priorities.
They choose the best venue for fundraisers and events, design a calendar of perfect activities, and make contact with vendors to obtain the facilities and entertainment they require. To guarantee consistent branding across projects, Campaign Managers approve the final version of commercials, posters, and online postings.
What should you look for in a resume for a Campaign Manager?
A CV for a Campaign Manager should include a strong emphasis on public relations and marketing. Experience in politics and government is also necessary for arranging projects with the right political contacts if you're hiring for a political campaign.
They should have a lot of project management knowledge and be able to explain the results of previous campaigns or marketing efforts.
Similar Job Descriptions as Campaign Manager