This FREE Digital Marketing Manager Job Description may help you craft an ad that will attract the best and most qualified candidates. For best results, use the structure and organization of this plan, tailoring it to your specific job responsibilities and requirements. Using VIVAHR software will make this process easier and more convenient.
You can turn job seekers into candidates by incorporating the exact job function and criteria for your position into the structure and organization of this plan. Our guidance and advice will keep you on the right track during the recruitment process so keep in mind what your target individual is and enjoy the journey!
What is a Digital Marketing Manager?
Digital Marketing Managers are responsible for leading a team of marketing professionals in the development and implementation of digital marketing campaigns that are published on multiple platforms. They provide methods for distributing display, social media, SEO, and online ads.
They'll develop concepts for digital marketing with their team, then create a timeline for each piece of the campaign. They assign the tasks to each team member depending on their own interests or abilities.
After the campaign has been launched, a Digital Marketing Manager evaluates and evaluates its performance to see if it has reached the marketing objectives. Digital Marketing Manager is thereafter in charge of informing and presenting the leadership team with the outcomes.
Related Job Titles for Digital Marketing Manager
Digital Strategist
Director of Digital Marketing
Director of Web Marketing
The Top Digital Marketing Manager Skills
| | |
| --- | --- |
| | |
| | This skill entails comprehending how individuals think in order to deduce the motivations behind their purchases. A digital marketing manager employs strategic thinking to target advertisements and optimizes campaigns in order to maximize the amount of money earned. |
| | Digital marketing managers make the most of their time by delegating certain activities and allocating a specific amount of time to each of the remaining jobs. This establishes a method for completing jobs on time. This ability is also used to manage schedules so that deadlines are met, meetings are attended, and other time-sensitive activities are completed or delegated throughout the day. |
| | To be successful in their business, digital marketing managers must have strong, clear, and succinct communication skills. Active listening, cheerfulness, and patience, as well as verbal and written communication abilities, are all characteristics of a competent communicator. Creating reports for higher management and writing convincing product copy are just two examples of duties that need great communication abilities. |
| | These abilities are frequently a blend of written and spoken communication aimed at facilitating straightforward, polite contact with media sources, sales leads, coworkers, and clients. Social skills help marketers understand how people communicate, allowing for the most impactful, engaging content for a campaign. Qualities like empathy and intuition enable team members to work together to achieve goals, and social skills help marketers understand how people communicate, allowing for the most impactful, engaging content for a campaign. |
| | Digital marketing managers must be aware of and comfortable with the many types of technology they utilize on a regular basis. They'll need to learn how to utilize the equipment, software, and internet platforms they'll need to do their jobs well. Budgeting, calculating the return on investment of marketing initiatives, word and data processing, and web analytics are all technological talents. |
Digital Marketing Manager Job Description Template (Free)
We're searching for an experienced online marketing manager to help us plan and implement our online marketing initiatives. You'll be in charge of discussing marketing plans with the sales and marketing teams, administering the company's social media platform, recognizing market trends, and coordinating advertising efforts in this position.
You should have an in-depth understanding of digital marketing techniques, great project management abilities, and advanced awareness of social media trends to succeed as an online marketing manager. A top-notch internet marketing manager boosts revenue by analyzing current market trends and developing targeted campaigns for certain target groups.
Digital Marketing Manager Duties & Responsibilities:
Examining digital marketing tactics with the sales and marketing teams.
Creating and implementing digital marketing strategy across all platforms.
Managing the company's social media platform and advertising on the internet.
Creating social media marketing tactics.
Identifying the most recent industry trends and technologies.
Analyzing site traffic, including click navigation, shopping trends, and conversion rates.
Analyzing online user experience and coming up with ways to improve the NPS.
Weekly reporting, news pieces, and industry guides to keep customers informed.
Monitoring and maintaining the media budget.
Creating and presenting reports on digital marketing.
Digital Marketing Manager Requirements:
A bachelor's degree in marketing, communications, or a closely related subject is required.
Worked as an internet marketing manager previously.
Knowledge of digital marketing tactics in depth.
Social media networking and advertising experience is a plus.
Digital marketing tools, SEO best practices, and brand exposure tactics are all things you should know.
Communication abilities are exceptional.
Advanced project management abilities are required.
Knowledge of the most up-to-date technologies and industry trends.
Interpersonal skills are important.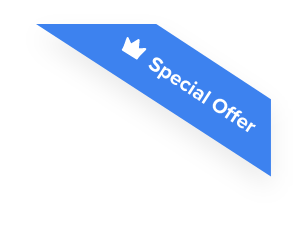 Joshua F.
Redline Electric & Solar

"The best recruiting platform on the market! VIVAHR allowed us to create a dashboard and applicant experience like no other!!"
Get more applicants from the
Best Job Boards
Post for free to 50+ job boards
Unlimited Job Postings
Unlimited Applicants

Sample Interview Questions For Digital Marketing Manager
You may utilize these sample Digital Marketing Manager interview questions after you've gone over all of the candidates to evaluate who is the best fit for the position. They'll help you find the right applicant and understand what you're searching for.
Personal
What qualities do you need to be a successful digital marketing manager?
Do you have a favorite hobby?
What marketing efforts have you been inspired by?
Human Resources
How would you go about hiring marketing experts?
Which types of workplaces do you prefer?
What would you do if you had a difficult client to work with?
Management
What kind of managerial experience do you have?
Tell me about your sponsored advertising experience.
What social networks do you like?
Technical Skills and Knowledge
How well-versed in SEO are you?
What digital marketing tools have you used before?
Do you have any experience teaching others about digital marketing?
Please share the details of your most successful digital marketing campaign with me.
What are the Educational Requirements For a Digital Marketing Manager?
It is necessary to have a bachelor's degree in marketing or a comparable discipline. Certificates in digital marketing and website development/optimization are also advantageous. It's a plus if you have a Google certification. Digital marketing managers should be well-versed in the most common digital marketing platforms. A solid understanding of marketing automation and lead generation technologies is also advantageous.
How Much To Pay a Digital Marketing Manager When Hiring
Digital Marketing Managers usually earn from $24,500 to $103,000, and their median yearly wage is $71,914. The hourly salaries range from $12 to $50, snd the median hourly pay is $35.
Frequently asked questions about Digital Marketing Manager
Who does a Digital Marketing Manager manage?
A Digital Marketing Manager is generally in control of a large team of marketing professionals. They frequently plan a digital marketing campaign, then allocate responsibilities and offer assistance to the team to help them fulfill their particular projects. They supervise personnel such as the marketing coordinator, who aids them with fundamental marketing responsibilities such as report preparation and campaign analytics tracking.
A graphic designer, who creates logos, website visuals, and social media pictures, is frequently overseen by the Digital Marketing Manager. Copywriters are typically hired by Digital Marketing Managers to generate content for their marketing materials. The Digital Marketing Manager gives assistance and direction to each team member in order to help them complete difficult tasks.
What makes a Digital Marketing Manager different from a Marketing Manager? 
A Digital Marketing Manager is primarily responsible for digital initiatives that occur on online channels such as social media, websites, and email networks. They concentrate completely on the optimization of digital ad campaigns and brainstorming new approaches for their digital ads to reach a larger audience online.
In most cases, marketing managers work on both print and digital initiatives. They normally set aside funds for the department to market the brand in print and occasionally online. Traditional advertising has typically been taught to marketing managers through trade exhibitions, sales papers, billboard commercials, and periodicals. To assist them to operate both print and digital campaigns, some marketing managers obtain additional training in digital marketing activities.
A Digital Marketing Manager reports to whom? 
The size and kind of firm a Digital Marketing Manager works for frequently determines who they report to. Marketing personnel in middle and top management roles are common in larger firms. In these companies, the digital marketing director is accountable to the director of marketing, the vice president of marketing, or both.
These professionals collaborate more closely with the CEO and other members of the executive team in order to have a better grasp of the company's needs. They will then tell the Digital Marketing Manager of this information. The Digital Marketing Manager may be the highest-ranking marketing employee in smaller businesses. They may directly report to the firm's CEO or owner to report on the department's performance and get corporate updates.
What qualities do you look for in a Digital Marketing Manager? 
An excellent Digital Marketing Manager should be well-versed in and have expertise with a variety of marketing techniques and digital technologies that may be utilized to execute a successful campaign. They should also be effective leaders who are willing to educate other members of their marketing team on how to utilize these tools to construct a successful campaign.
It's also crucial to choose a Digital Marketing Manager who is a good communicator since they'll be working with numerous departments, their own marketing team, and senior management to build results-driven digital campaigns.
Similar Job Descriptions as Digital Marketing Manager