This FREE Marketing Specialist Job Description sample may help you write a job advertisement that will attract the best and most qualified marketing candidates. Keep the overall structure and organization of this blueprint and adapt it with the work tasks and needs particular to your vacant position for the best results.
The purpose of a marketing resume is to persuade a hiring manager of an applicant's value as a marketing expert. Choosing the correct talents to highlight is a crucial element of writing a strong resume. Utilize VIVAHR software and you are in the right hands to make no mistakes with your search.
What is a Marketing Specialist?
As part of the marketing department, marketing specialists work for a range of companies in a variety of sectors. They collaborate closely with the marketing, sales, and business development departments to establish marketing strategies for their firm and its products.
Their task is to use their SEO skills to drive traffic to product pages or the company's website. They may also be in charge of developing content such as blog posts or infographics to help in the creation of marketing campaign materials.
Related Job Titles for Marketing Specialist
Chief Marketing Officer (CMO)
Creative Director
Marketing Manager
The Top Marketing Specialist Skills
Communication is vital for marketing specialists. It allows them to communicate with potential consumers via targeted advertising campaigns, social media platforms, and other means. To guarantee complete and courteous communication with others, clear speaking and active listening are essential, and empathy and emotional intelligence are required to anticipate consumer demands, work successfully as a team, and provide outcomes to the firm.

Marketing experts must prioritize and finish activities in order to meet deadlines while measuring the campaign involvement of several concurrent initiatives, working through setbacks, handling distractions, using digital tools, and doing all of this properly.

Marketing specialists need organizational skills to stay focused on completing tasks accurately and on time, as well as to build primary and backup marketing strategies and organize the pieces needed to put those plans into action.

A marketer employs technical abilities to supply and track campaign components using digital marketing technologies. SEO & SEM, email, CRM, and social media are just a few of the technologies that marketers employ on a regular basis.

These technologies allow marketers to track the efficacy of campaigns and identify areas where they may be modified to increase their influence on potential consumers.

Marketing specialists need to think creatively. This may help them produce distinctive marketing concepts that deliver excellent outcomes for clients.
Marketing Specialist Job Description Template (Free)
We're searching for a driven Marketing Specialist that will be in charge of planning and implementing our whole marketing strategy. You'll be responsible for developing, implementing, measuring, and optimizing digital and conventional marketing campaigns across a variety of marketing channels.
In order to execute effective marketing campaigns as a marketing expert, you must be extremely self-motivated, proactive, and have a working understanding of contemporary marketing tools and tactics.
Marketing Specialist Duties & Responsibilities:
Creating and executing marketing strategies.
Conducting competitive analysis and study.
Market researching to determine client trends and behaviors.
Setting goals and objectives in order to reach out to our clients through the most effective marketing methods (digital and traditional).
Prospecting and networking are used to build and maintain relationships with new and existing consumers.
Developing marketing items for our website and other channels.
Assisting the marketing team with marketing efforts by exhibiting experience in areas such as optimization, advertising, social media, direct marketing, and event organizing.
Assisting with marketing data analysis, such as campaign results, conversion rates, and web traffic, in order to better future marketing plans and campaigns.
Taking on more responsibilities as needed.
Marketing Specialist Requirements:
A bachelor's degree in journalism, public relations, marketing, or a similar profession is required.
3+ years of digital and conventional marketing expertise in a corporate or agency setting.
Microsoft Office Suite (Word, Excel, Outlook, and Access).
Adobe Creative Suite.
CRM and CMS software.
HTML and CSS are both useful skills to have.
Working knowledge of analytics software.
Excellent communication abilities, both written and vocal.
Ability to operate in a high-pressure, fast-paced workplace.
Skills in multitasking and time management, as well as the capacity to prioritize activities.
Exceptionally well-organized and detail-oriented.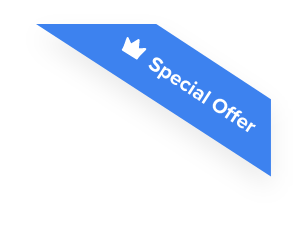 Joshua F.
Redline Electric & Solar

"The best recruiting platform on the market! VIVAHR allowed us to create a dashboard and applicant experience like no other!!"
Get more applicants from the
Best Job Boards
Post for free to 50+ job boards
Unlimited Job Postings
Unlimited Applicants

Sample Interview Questions For Marketing Specialist
After you've gone over all of the candidates and determined who is the greatest match for the role, you may use these sample Marketing Specialist interview questions. They'll assist you in the process of recruitment and with no doubt, you will find the best fit.
Personal 
In five years, where do you see yourself?
What does a normal workday in this role look like to you?
What knowledge do you have about the position?
Human Resources
How would you utilize data from an unsuccessful campaign to aid in the development of your next campaign?
As a marketing professional, how do you deal with stress?
Have you ever been a part of an unsuccessful advertising campaign? What would you change if you could?
Management
What type of experience do you have as a manager?
Tell me about your experience with sponsored advertising.
What social media platforms do you prefer?
Technical Skills and Knowledge
How would you advertise a new product using digital channels?
Tell me about the marketing analytics you employ to keep track of your campaigns.
Describe the steps you used to organize data in a spreadsheet.
What are the Educational Requirements For a Marketing Specialist?
A bachelor's degree in journalism, marketing, communications, or a related profession is required for a Marketing Specialist. They should know how to use Microsoft Office, Adobe Creative Suite, content management software, and customer relationship management software.
HTML and CSS should also be known to them. Professional groups such as the American Marketing Association, which offers a Professional Certified Marketer title, may certify a Marketing Specialist.
How Much To Pay a Marketing Specialist When Hiring
Marketing Specialists usually make from $19,000 to $69,500, and their median yearly wage is $48,175. The hourly salaries range from $9 to $33, snd the median hourly pay is $23.
Frequently asked questions about Marketing Specialist
What makes a Marketing Specialist different from a Marketing Coordinator? 
The main distinction between a Marketing Specialist and a Marketing Coordinator is their level of seniority and their responsibilities. Marketing Specialists, for example, are normally in a higher position than Marketing Coordinators. This is due to the fact that they are in charge of strategizing and monitoring marketing strategies. Marketing Coordinators, on the other hand, assist Marketing Specialists and other employees by doing market research, contacting freelancers, and managing email lists for email campaigns.
What are the daily duties of a Marketing Specialist?
A Marketing Specialist begins each day by checking their email and voicemail. To evaluate the amount of interaction with a piece of content, they check the status of marketing campaigns and extract data from email lists and website analytics. They attend meetings with the marketing or sales teams throughout the day to learn about new corporate goods and services, report on campaign progress, and get directions for specific campaigns. To produce and publish social media posts, email marketing campaigns, or landing sites, Marketing Specialists cooperate with other Marketing Specialists.
What characteristics distinguish an excellent Marketing Specialist? 
An excellent Marketing Specialist has a creative mentality that allows them to come up with new marketing campaigns and brand awareness concepts. They appreciate working as part of a group and rely on their coworkers for assistance in developing campaign ideas. They are also willing to take on more responsibilities in the absence of a teammate in order to meet project deadlines.
In addition, a smart Marketing Specialist places high importance on continuing education. Their desire to learn motivates them to enroll in continuing education classes on SEO strategies and other sorts of marketing that they may apply in their day-to-day work. To keep current on industry developments, a competent Marketing Specialist also makes an effort to study articles and books on their company's business.
To whom does a Marketing Specialist answer? 
To ask questions and obtain specific work assignments to execute marketing efforts, a Marketing Specialist often reports to the Marketing Manager of the marketing department. A Marketing Specialist may report directly to a Marketing Supervisor in the absence of a Marketing Manager.
Similar Job Descriptions as Marketing Specialist