Do you need to hire a new employee for your company? This might be challenging at times, which is why we've come to help. With our FREE Content Marketing Manager Job Description Template, you'll be able to recruit a qualified and trustworthy employee for your company. You may wonder how. Having the right team on your side when hiring is essential.
Using VIVAHR software, you can keep track of your data and hiring process. You can instantly advertise your job opening to 50+ job boards with the click of a button. You may build Candidate Questionnaires for each job opportunity using VIVAHR. Making a high-quality applicant questionnaire is one of the simplest and most effective methods to locate exceptional workers.
What is a Content Marketing Manager?
A Content Marketing Manager, often known as a marketing department manager, is in charge of supervising a team of marketing experts. Their responsibilities include communicating budget and daily procedure information to senior management and department employees, managing the implementation of marketing campaigns to promote corporate products and services, and hiring and training department staff.
Related Job Titles for Content Marketing Manager
Marketing Director
Advertising Manager
Product Marketing Manager
The Top Content Marketing Manager Skills
| | |
| --- | --- |
| | |
| Ability to Analyze and Adjust Marketing Strategies | This position requires the capacity to assess and evaluate strategies, key performance indicators (KPIs), results, and return on investment (ROI). A marketing department's ability to examine regularly used methods and make the required modifications to enhance marketing KPIs is critical to its success. |
| Marketing Software Knowledge | It is critical for a Content Marketing Manager to have a thorough awareness of and expertise with numerous marketing technologies. Employers may want competence with automation software, analytics tools, and digital applications such as content, social media, and email platforms, for example. Content Marketing Managers are in charge of ensuring that these tools are used properly and that their marketing strategies are built around them. |
| | Because management roles demand a considerable lot of responsibility, employers add this as a needed skill in their Content Marketing Manager job description. These responsibilities sometimes entail making judgments about how to carry out certain strategies or giving specific tasks to team members without constant supervision. Real-life examples of excellent decision-making in the workplace may frequently be found in references, and applicants can also provide real-life examples. |
| | These individuals must be able to address challenges efficiently as heads of a marketing department or team. Content Marketing Managers must be able to take charge, interact with their team, generate ideas, and assess the effectiveness of the solutions they implement. In order to address impediments to marketing goals, problem-solving abilities are required in every marketing management role. |
| Effective Interpersonal Communication | Content Marketing Managers' role entails frequent and smooth contact between marketing teams, advertising teams, and department directors. As a result, companies frequently list strong communication skills as a job criterion. Improve communication skills such as active listening, written communication, and the capacity to provide and accept motivated and positive feedback. |
Content Marketing Manager Job Description Template (Free) 
We're searching for a highly analytical thinker with a customer-centric approach for the job of Content Marketing Manager. Candidates will be specialists in social media analytics, with a thorough understanding of the subtleties, benefits, and drawbacks of each platform, as well as how to use data to develop a campaign plan. Seems like you could enjoy it? Great, then see if this is the right job for you!
Content Marketing Managers will oversee a team of data analysts and content writers and will need good interpersonal and communication skills, as well as the ability to lead and make decisions. Join us TODAY if you're ready to take on a new challenge in your life. We might be waiting just for you.
Content Marketing Manager Duties & Responsibilities:
Creating and implementing digital content strategy for all online channels.
Increasing traffic and interaction leads to sales and brand awareness.
Budgeting for content marketing.
Measuring the outcomes of marketing initiatives in order to improve future campaigns.
Managing a group of authors, illustrators, and statisticians.
Putting SEO best practices into action.
Knowing which platforms are most suited for certain types of material.
Developing and executing innovative content distribution solutions.
Content Marketing Manager Requirements:
A bachelor's degree in marketing or a closely related subject is required.
Building online communities is something you've done before.
Data-driven and analytic in nature.
Expertise in Google Analytics.
Expertise in social media analytics.
Skills in time management.
Interpersonal skills are exceptional.
Excellent communication skills, both written and vocal.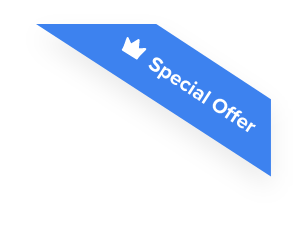 Joshua F.
Redline Electric & Solar

"The best recruiting platform on the market! VIVAHR allowed us to create a dashboard and applicant experience like no other!!"
Get more applicants from the
Best Job Boards
Post for free to 50+ job boards
Unlimited Job Postings
Unlimited Applicants

Sample Interview Questions For Content Marketing Manager
Once you've gathered all of the applications, utilize these example Content Marketing Manager interview questions to make sure you're on the correct track. These questions will serve as a guide throughout the rest of the hiring process, and they may help you choose the best candidate for the job.
Personal
Why did you resign from your former job?
Why did you pursue a career within the marketing field?
What makes you think we should hire you?
Human Resource Management
Could you share your most obvious digital marketing blunder with me?
Do you like being a part of a marketing team?
What methods can you employ to inspire your digital marketing staff to go above and beyond?
Management
What is your strategy for dealing with a high workload?
What digital time management applications do you use?
What is your take on industry management?
Technical Knowledge and Skills
What digital marketing tools and applications do you use?
Do you prefer inbound or outbound digital marketing?
Give an example of an effective sales funnel you've constructed.
What are the Educational Requirements For a Content Marketing Manager?
A bachelor's degree in marketing, business, advertising, or another similar profession is normally necessary to work as a Content Marketing Manager while some companies prefer individuals who additionally have a graduate degree in marketing or an MBA for a more in-depth understanding of the organization.
A Content Marketing Manager does not need any professional training or licenses, while some employers may search for candidates who have relevant certificates, such as the Certified Marketing Management Professional or Professional Certified Marketer credentials. For Content Marketing Manager, on-the-job training in entry-level and other appropriate mid-level jobs is usual.
How Much To Pay a Content Marketing Manager When Hiring
Content Marketing Managers usually earn from $33,000 to $92,000 per year, and their median annual salary is around $68,151. The hourly eagles range from $15 to $44, and the median hourly pay is $33.
Frequently asked questions about Content Marketing Manager
What is the distinction between a content marketing manager and a sales manager? 
Within a company, Content Marketing Managers work on the same level and typically combine their departments' efforts to accomplish marketing or sales goals. A content marketing manager and a sales manager differ in their areas of responsibility.
Content Marketing Managers, for example, are in charge of the marketing department, which comprises Graphic Designers, Copywriters, Marketing Specialists, Marketing Coordinators, Marketing Analysts, and others.
Their mission is to develop, manage, and analyze marketing campaigns for their employer's brand across many channels. Sales Managers, on the other hand, are in charge of the daily operations of the sales department, which includes Sales Representatives and Salespeople. They create leads, work on their team's sales pitches, and establish sales objectives.
What are the responsibilities of a content marketing manager on a daily basis? 
A Content Marketing Manager's usual day begins with a check of their email and voicemail in order to reply to time-sensitive communications from top management, department employees, or business partners.
They meet with department employees and higher management throughout the day to discuss the progress of existing campaigns and devise new methods. Content Marketing Managers analyze campaign statistics and authorize marketing content for release during their downtime in the office.
What characteristics distinguish an excellent marketing manager?
Someone with inherent leadership ability makes a successful Content Marketing Manager. They assure the marketing department's efficiency by combining their years of expertise in relevant marketing tasks with their leadership qualities.
Content Marketing Managers also value their workers' ideas in order to produce effective marketing campaigns, and they encourage staff to further their careers by providing training programs or courses.
Furthermore, competent Content Marketing Managers place a high emphasis on continuing education and seek out opportunities to expand their marketing skills in order to better serve their department. Content Marketing Manager also has an imaginative attitude, which helps them to come up with new campaign ideas that highlight their company's brand image.
Similar Job Descriptions as Content Marketing Manager