Are you on the lookout for the ideal partner for your new hiring adventure? We've got you covered! VIVAHR has provided detailed instructions for you to follow as you progress through the recruiting process, making this an excellent chance for you to learn and improve. We've created a FREE Development Director Job Description Template with all of the relevant information for this role.
Keeping track of your work data is becoming an important element of the hiring process. Using our VIVAHR Software, you'll be able to create and distribute outstanding job descriptions, as well as keep track of your data and job candidates. Try it out and we can do this journey together!
What is a Development Director?
Development Directors work for non-profits and community groups that rely on philanthropic donations to stay afloat, but they can also work for firms looking for new business partners. A Development Director is in charge of obtaining enough money to satisfy the financial goals of the organization, estimating future income, and gathering donor feedback.
Development Directors collaborate with public relations specialists to entice potential donors and arrange industry events that promote awareness of their organization's objectives. They assist department heads in developing their own fundraising strategies and connecting them with ways to increase donations.
Related Job Titles for Development Director
Director of Marketing
Business Development Manager
Marketing Manager
The Top Development Director Skills
| | |
| --- | --- |
| | |
| | Visionary leadership entails defining goals clearly, laying up strategic strategies for reaching those goals, and allocating resources to achieve those goals. When development directors demonstrate visionary leadership, they may bring their whole organization together to achieve a common purpose. This might improve staff engagement, productivity, and even the efficiency with which outputs are produced. |
| | Strategic thinking enables the director to examine the company's existing situation and produce suggestions for expanding its success. Examining their strategies reveals flaws that need to be addressed. When a director identifies these flaws, they devise strategic solutions that benefit the organization as well as all-important stakeholders. |
| | Managing and delegating tasks effectively allows development directors to get the most out of their time, resources, and productivity. They must have a thorough understanding of each employee's and department's talents in order to assign responsibilities and set realistic goals. |
| Written and Verbal Communication | Directors can communicate critical data, information, and expectations to staff through written and verbal communication skills, allowing them to accomplish their tasks correctly. Directors must interact with senior management as well as the employees they supervise, which is an important component of their job. Communication improves employee morale, keeps the team informed, and allows them to work more efficiently. |
| | Every day, the board of directors makes critical decisions concerning the organization. These decisions range from changing the firm's operating style to deciding where to invest corporate resources to maintaining the company's reputation. With so many minor and huge decisions to make, it's crucial for directors to think thoroughly and critically before making a decision. |
Development Director Job Description Template (Free) 
We're searching for a well-organized Development Director to help us manage our nonprofit's fundraising campaigns by preparing events and meeting with contributors to create and maintain positive connections.
You must be able to network with potential sponsors and vendors in order to be effective as a development director. To guarantee that the organization meets its fundraising goals, a smart development director combines financial and budgeting expertise with excellent social skills. Apply NOW and let's start this journey together!
Development Director Duties & Responsibilities:
Make fundraising campaign selections based on sales and expenditure cycles.
Find the right public and private investors to help you find the right donors.
Create a positive image for the company or NGO they represent by creating graphs and reports to communicate their goals and objectives.
Maintain existing donor connections while forming new ones.
Write content to get funding, expand your readership, and improve your relationships with funders and other businesses.
Development Director Requirements:
Bachelor's degree in finance or a closely related subject is required.
Prior fundraising, project management, or financial planning experience.
It would be beneficial if you have prior experience working with a nonprofit organization.
Outstanding time management abilities.
Ability to solve problems fast.
Excellent organizational skills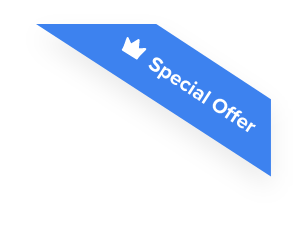 Joshua F.
Redline Electric & Solar

"The best recruiting platform on the market! VIVAHR allowed us to create a dashboard and applicant experience like no other!!"
Get more applicants from the
Best Job Boards
Post for free to 50+ job boards
Unlimited Job Postings
Unlimited Applicants

Sample Interview Questions For Development Director 
In order to target your chosen applicant, consult VIVAHR's recommendations and utilize these example interview questions for Development Director. They will help you to limit your choices.
Personal 
What do you consider to be your flaw? What measures are you doing to better your situation?
Where do you see your career goals?
What do you want to gain from this position?
Human Resources
If we hire you, what tactics will you use to help our organization achieve its objectives?
How would you handle a scenario if a coworker disagreed with you on how to undertake a fundraising campaign?
Have you ever been in charge of an unsuccessful fundraising campaign?
Management
What is your method for balancing tasks such as actively raising funds and handling gifts that have already been received?
Which work activities or responsibilities did you succeed at in your former position?
What was the most ambitious request you ever made of a philanthropist?
Technical Skills and Knowledge
Many people are intimidated by the notion of generating funds for a non-profit organization. Why do you want to be a development director and work in the fundraising field?
Your board approaches you with a fresh project concept that is time-sensitive, but the money for this year is already stretched. What are your responsibilities as a development director?
Development directors must engage contributors who have already given to the cause and request a second or third donation. What would you do in this situation?
What are the Educational Requirements For a Development Director?
One of the first things to consider if a person wants to be a Development Director is how much education they'll need. 72.2 percent of Development Directors hold a bachelor's degree, according to our research.
In terms of higher education, we discovered that 18.1% of Development Directors had a master's degree. Even though most Development Directors have a college degree, obtaining one with only a high school diploma or GED is impossible.
How Much To Pay a Development Director When Hiring
Development Directors usually earn from $20,000 to $84,000 per year, and their median annual salary is around $59,886. The hourly wages range from $10 to $40, and the median hourly pay is $29.
Frequently asked questions about Development Director
What characteristics make an excellent Development Director?
A good Development Director should be personable, persuasive, and have exceptional customer service sensibility since they are responsible for keeping important patrons pleased and involved in their commercial connections.
They are able to anticipate the demands and goals of both contributors and their company, allowing them to discover mutually advantageous strategies to raise funds for a cause. Successful Development Directors like working with people and pay close attention to the smallest details while planning large-scale events.
They are analytical and can produce precise estimates regarding donor commitments and financial resources availability.
What is the distinction between a Development Director and a Director of Operations?
Development Directors are in charge of raising funds for a nonprofit organization, whereas Operations Directors are in charge of day-to-day operations. Development Directors and Operations Directors can collaborate to create overall budgets for an organization and establish expectations for how much money is required to keep doing important jobs.
Operations Directors also assist Development Directors in coordinating fundraising event equipment, décor, staff, and refreshments, as well as processing donations and communicating with the general public.
What are the responsibilities of a Development Director on a daily basis?
Development Directors operate in an office setting, planning fundraising campaigns and traveling to visit clients and attend events. They organize meetings with affluent contributors in order to strengthen the business connection and keep them informed about the organization's latest projects.
High-profile contributors are directly managed by Development Directors, who assign small-scale fundraising to various marketing, membership, and customer service employees. Development Directors examine data reports to assess the efficacy of various fundraising initiatives, then change their overall strategy to concentrate on the most profitable fundraisers.
What should you look for in the CV of a Development Director?
A Development Director's CV should have a mix of business, management, and sales expertise. They should be knowledgeable about non-profit business structures and committed to their organization's objective in order to persuade new donors to donate to a cause. A Development Director's CV should include fundraising experience.
To measure the success of a candidate's fundraising strategies, look for facts on how effectively they matched fundraising forecasts on previous initiatives. Strong applicants will emphasize their ability to manage long-term sponsors' relationships.
Similar Job Descriptions as Development Director