A capable, experienced email marketing specialist is in charge of a significant percentage of the company's online presence. Email marketing specialist is a broad phrase that encompasses a wide range of tasks and responsibilities. That's why it's vital to compile a well-designed job posting to draw A-Players!
This FREE Email Marketing Specialist Job Description can assist you in creating a job ad that will attract the best and most qualified marketing applicants. Use VIVAHR software to keep the overall structure and organization of this blueprint and adapt it with the work tasks and needs particular to your vacant position for the best results.
What is an Email Marketing Specialist?
An email marketing expert is a digital marketer who specializes in using email to reach a target demographic or client base. They mainly work for marketing firms or businesses that want to reach out to more potential clients and consumers. These marketing specialists frequently develop email campaigns and analyze the outcomes to understand more about what their email readers are interested in.
Related Job Titles for Email Marketing Specialist
Campaign Manager
Demand Generation Manager
Director of Email Marketing
The Top Email Marketing Specialist Skills
| | |
| --- | --- |
| | |
| | Most members of a marketing team work together to create campaigns that span numerous channels, such as email and social media. It's critical to be able to collaborate in order to achieve common goals. |
| | As an email specialist, you're probably in charge of connecting with coworkers and customers. Being able to communicate effectively, even when drafting email messaging, may aid in the success of a campaign. |
| | One of the most significant responsibilities of this position is to be able to analyze your efforts in order to determine what worked and what didn't in your campaign. Your critical thinking abilities can aid in the success of your next campaign. |
| | It's critical to pay close attention to detail if you want to earn your email readers' confidence and loyalty. You may use this expertise to write emails that are devoid of spelling and grammatical problems and easy to understand. |
| | Marketers have access to a multitude of email solutions. Learning at least one of these will enable you to function as an effective digital marketer. |
Email Marketing Specialist Job Description Template (Free)
We're looking for a keen and imaginative Email Marketing Specialist to join our team. In this position, you will be in charge of directing all aspects of email marketing campaigns, including market research, content creation, and copy distribution. As an email marketing professional, you'll need to interact with colleagues from other departments to ensure that your services are well-received.
You must be able to generate accessible, interesting, and memorable messages to be effective as an email marketing professional. Finally, a great email marketing expert will keep up with technological advancements that make it easier to disseminate and track campaign elements.
Email Marketing Specialist Duties & Responsibilities:
Conducting market research to gain a better understanding of current customer behavior.
Examining previous campaigns to identify areas of strength and weakness that might impact future outcomes.
Creating marketing initiatives that speak directly to the needs of current and potential customers.
Creating error-free content that is well-written.
Collaborating with graphic designers to enhance output layout and look.
Keeping track of consumers who have chosen to receive our communications.
Using email automation software to send out emails.
Monitoring each campaign's effectiveness.
Email Marketing Specialist Requirements:
A bachelor's degree in marketing management, advertising, communications, or a related field is required.
Proven track record of developing high-impact, one-of-a-kind marketing initiatives.
Experience in database management, especially in a comparable function.
Knowledge of relevant automation and performance evaluation tools is required.
Excellent marketing-specific project management abilities.
Excellent copywriting and copyediting skills.
Ability to use teamwork to create high-quality material.
Drive, inventiveness, and audacity are all qualities that may be found in a successful entrepreneur.
Willingness to work long hours as needed to guarantee that projects are accomplished.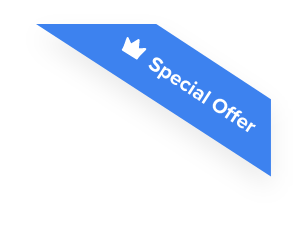 Joshua F.
Redline Electric & Solar

"The best recruiting platform on the market! VIVAHR allowed us to create a dashboard and applicant experience like no other!!"
Get more applicants from the
Best Job Boards
Post for free to 50+ job boards
Unlimited Job Postings
Unlimited Applicants

Sample Interview Questions For Email Marketing Specialist
Once you gather all the received applications, feel free to use these sample interview questions for Email Marketing Specialists. These questions will be your guidance in order to help you to narrow down your choices. Picking the best fit for the role will be easy and more convenient.
Personal 
What are your greatest flaws?
What about this position appeals to you the most?
Why do you intend to quit your current position?
Human Resources
Can you tell me about your worst digital marketing blunder? What did you learn and how did you resolve it?
How can you get your digital marketing staff to go above and beyond?
What do you believe the most difficult difficulty in digital marketing is, and how are you dealing with it?
Management
What is your preferred management style?
How do you deal with multiple tasks?
Can you stay organized around deadlines?
Technical Skills and Knowledge
Do you have any marketing automation experience?
Could you explain how you go about optimizing your website for search engines?
Tell us about your experience with budgeting for digital marketing.
Describe how you know a campaign isn't working.
What are the Educational Requirements For an Email Marketing Specialist?
A lot of qualifications are required to work as an email marketer. At the absolute least, you'll need a high school diploma, but many companies prefer that you have a bachelor's degree in communications, public relations, or a closely related field. A college diploma, on the other hand, is not required.
How Much To Pay an Email Marketing Specialist When Hiring
Email marketing specialists usually earn from $20,500 to $74,500 per year, and their median annual salary is around $54,037. The hourly wages range from $10 to $36, and their median hourly wage is $26.
Frequently asked questions about Email Marketing Specialist
What are the career prospects for marketing professionals?
Although the Bureau of Labor Statistics does not keep statistics on marketing professionals, it does show that related jobs have a bright future. Between 2018 and 2028, employment opportunities for public relations experts are predicted to expand by 6%, while positions for advertising, promotions, and marketing managers are expected to grow by 8%.
Due to the growing necessity for firms to advertise their products through marketing initiatives, this predicts a bright future for marketing experts.
What is a marketing specialist's working environment like?
In most cases, marketing professionals operate in an office setting. Skilled marketing specialists are needed by businesses in practically every industry to help them interact with potential clients and express their value propositions.
A marketing professional will often spend the majority of his or her time sitting at a desk and working on a computer. These experts will also take part in meetings, deliver presentations, and collaborate on projects. Depending on the industry, some of their jobs may include field research.
What is the distinction between a digital marketing manager and a digital marketing specialist?
A firm's marketing manager is someone who promotes a company, product, or service. Designing and creating marketing projects for the organization are among the responsibilities of a marketing professional. Marketing experts must play an active role in supporting the company in marketing its goods and services.
What exactly do email marketing experts perform?
Checking if email designs and layouts are optimized, user-friendly, and responsive.
Checking important messaging in and out of email templates for accuracy.
Requesting visuals from designers.
Compiling a list of email addresses.
Similar Job Descriptions as Email Marketing Specialist