With the expansion of the digital industry, there are countless new job positions. If you are searching for a new member of your team in your firm or company, an attractive and clear job ad, combined with an amazing job description template, will get you halfway there.
We are pleased to offer you this FREE Marketing Assistant Job Description Template. It includes everything you and your desirable candidates need to know about the job and what it entails. It is completely customizable according to your special requests or criteria. For a full experience, we suggest you check out our VIVAHR Software. Keep reading and make the right choice!
What is a Marketing Assistant?
A Marketing Assistant is a young marketing professional who works in various marketing departments. Marketing Assistants are mainly responsible for numerous administrative tasks which ensure functionality and coordination within the department. They support and assist marketing executives and marketing managers in devel
oping, implementing, and monitoring marketing strategies and campaigns.
Marketing Assistants also conduct market research through customer reports, polls, social media feedback, and questionnaires, and analyze the results. They may also assist with social media and web content, create schedules, and collaborate with the rest of the team to achieve the goals set.
Related Job Titles for Marketing Assistant
Marketing Intern
Marketing Manager
Marketing Specialist
The Top Marketing Assistant Skills
| | |
| --- | --- |
| | |
| | Both oral and written communication are probably the most important skills in the digital industry. Marketing Assistants should have great communication skills - oral for accurately conveying ideas and doubts and proper contact with coworkers and clients, and written for handling reports, spreadsheets, social media content, etc. |
| | Marketing Assistants require a lot of research-based analysis to figure out what it is that the audience needs and wants. They have to handle a great amount of feedback, data, and reports to determine the right path for the next campaign or marketing plan and how to develop it properly. |
| Organization and Time Management | Marketing Assistants deal with various tasks and responsibilities throughout the day. They need to know how to prioritize their work and organize time in order for every task to be timely finalized. Time management also includes working within deadlines and keeping track of every task. |
| | Even though Marketing Assistants are not the decision-makers in the company, that doesn't mean they are not allowed to speak their minds and show their full potential when it comes to developing marketing strategies. Employers would appreciate a candidate who is willing to participate more than expected. |
| | A huge part of being a Marketing Assistant is thinking of new and exciting ways for social media, web content, and other promotional materials. Marketing Assistants need to know the superior way to attract new customers and clients by implementing trendy and original content into marketing campaigns and strategies. |
Marketing Assistant Job Description Template (Free) 
We are looking for a motivated and enthusiastic Marketing Assistant to join our marketing department. You will be working alongside marketing executives and managers. Your main responsibilities will be to support and assist in brainstorming, developing, and monitoring marketing campaigns and strategies. Also, you will be performing various administrative tasks, creating reports, conducting market research via polls and questionnaires, and analyzing those data.
Our preferable candidate will be responsible for ensuring functionality and coordination within the department. When it comes to skills we value in a Marketing Assistant, the most essential ones are amazing communication skills and creativity because a huge part of this job is being involved in creating social media and web content. Organization skills, technical knowledge, and analytical thinking are also skills that we appreciate in our company. Sounds good? Apply today and join our team!
Marketing Assistant Duties & Responsibilities:
Perform various daily administrative tasks
Ensure functionality and coordination in the department
Support and assist marketing executives and managers in organizing, developing, and monitoring marketing strategies and campaigns
Carry on market research via customer reports, polls, and questionnaires
Analyze collected data and implement the results in future improvement of the company's activities
Use analytics techniques to gather important data
Create reports and collect feedback on social media
Assist with social media and web content
Create and deliver promotional materials and promotional presentations
Manage spreadsheets and databases
Collaborate with interns, clients, and superiors for a purpose of mutual set goals
Finish tasks and projects within the deadline
Marketing Assistant Requirements:
Bachelor's degree in marketing, public relations, administration, or similar
Prover previous experience in the marketing industry
Technical experience and ability to use different programs and digital tools
Knowledge of effective research and analysis
Excellent written and oral communication skills
Attention to detail and creativity
Organization skills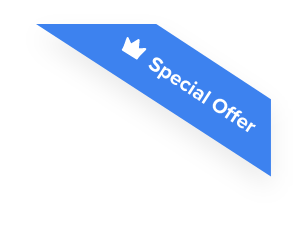 Joshua F.
Redline Electric & Solar

"The best recruiting platform on the market! VIVAHR allowed us to create a dashboard and applicant experience like no other!!"
Get more applicants from the
Best Job Boards
Post for free to 50+ job boards
Unlimited Job Postings
Unlimited Applicants

Sample Interview Questions For Marketing Assistant
Once you gather all the received applications, you can use these sample interview questions for Marketing Assistant. These questions might assist you during the rest of your hiring journey and help you choose suitable applicants.
Personal 
Have you always known you wanted to be in the marketing industry?
How would you describe yourself in 3 words?
What are your interests outside of marketing?
Human Resources
How much experience do you have within the marketing area?
What are the skills that you would like to improve if you get the job?
Could you imagine yourself working within our team five years from now?
Management
How do you multitask when you have several duties to finish on the same day?
Do you feel confident enough to conduct a presentation if needed?
Who do you think are our customers?
Technical Skills and Knowledge
Do you already have some ideas that you think would benefit our company? What are they?
What are the marketing techniques that you have the most experience with?
How do you know a marketing campaign is successful?
What are the Educational Requirements For a Marketing Assistant?
Most employers would look for candidates who have a degree where they acquired some basic knowledge of working in the digital industry. It could be a Bachelor's degree in marketing, public relations, administration, or similar.
Huge advantages are internship or volunteer programs where candidates were able to gain hands-on experience working with clients or customers. Any other skills that candidates could learn and improve on their own are welcome.
How Much To Pay a Marketing Assistant When Hiring
The average annual salary for Marketing Assistants is between $17,500 and $50,000. The median annual salary is around $37,452. Marketing Assistants usually earn from $9 to $24 per hour. The median hourly wage is approximately $18.
Frequently asked questions about Marketing Assistant
What are the working hours of a Marketing Assistant?
Marketing Assistants have usual office working hours, 9 am to 5 pm Monday to Friday. They may work overtime to meet deadlines or during busy periods.
Does a candidate need the experience to become a Marketing Assistant?
Employers usually look for a candidate who has at least 1-2 years of experience in the marketing industry. However, if a candidate is motivated, self-taught, and tech-savvy, the experience may not be necessary.
How much do Marketing Assistants earn per year?
The average annual salary of a Marketing Assistant is around $37,452.
What are the most important qualifications of a Marketing Assistant?
Primarily, Marketing Assistants need to have a basic knowledge of marketing techniques and strategies, as well as creativity and exquisite attention to detail. Important qualifications are also cooperation, communication, and organization skills.
Similar Job Descriptions as Marketing Assistant