The easiest way to attract candidates for the open position in your business is to have an overall and thorough job description template. In this case, we assume you are looking for a Marketing Analyst to hire. Our FREE Marketing Analyst Job Description Template is our guide for you to find the most suitable and qualified candidate. It consists of all the necessary skills, requirements, and duties a Marketing Analyst should possess. Feel free to customize it depending on your specific needs and demands.
Another useful thing that we want to offer you is our VIVAHR Software, which will help you complete your hiring process and make the right choice!
What is a Marketing Analyst?
Marketing Analyst, or Marketing Data Analyst, is a marketing specialist who works in marketing agencies and organizations and who is responsible for studying and analyzing marketing conditions. They help companies by determining potential sales of products and services, measuring the performance of online and offline campaigns, identifying the target audience, collecting customers' feedback, and providing recommendations based on current conditions to enhance the sale.
Marketing Analysts track, report and analyze marketing activities and customer data in order to create the best basic platform for the success of the marketing campaign. They collaborate with other departments to reach the set goal and often lead presentations and meetings to provide insight.
Related Job Titles for Marketing Analyst
Marketing Specialist
Marketing Director
Financial Analyst
The Top Marketing Analyst Skills
| | |
| --- | --- |
| | |
| | Marketing Analysts spend a lot of time researching and collecting data, so it is no surprise that they need to be analytical and critical thinking. They deal with a great amount of data and information every day in order to improve the company's performance and sales by presenting the right advice and plans. |
| | Marketing Analysts usually have several tasks and goals to accomplish, therefore they should focus on each one equally. Great organization and time-management skills play a big role for an obvious reason. Every task and requirement should be finalized timely and correctly. |
| | Marketing Analysts generally work in a team and being a great communicator in written and oral form is crucial. They should be confident in declaring their findings and recommendations to their colleagues and stakeholders in both a written and verbal manner. |
| | Creativity and uniqueness in the digital world are probably some of the most essential skills. Marketing Analysts are required to have fresh and various ideas to create and develop engaging campaigns and strategies that would attract new customers as well as to preserve the existing ones. |
| | Since the job of the Marketing Analyst is to find the best solutions for their company and clients, they ought to possess excellent presentation skills. They need to be able to accurately express their ideas and plans via speeches and written presentations. |
Marketing Analyst Job Description Template (Free)
Are you looking for a new job position in the digital marketing area and a young and incentive team to work with? Our marketing agency is looking for a new Marketing Analyst to join our department. Your main responsibilities would be to analyze, measure, and track the performance and success of marketing campaigns and strategies and provide recommendations and solutions for improvement based on the customers' feedback and comments.
Our desirable Marketing Analyst should be open-minded, creative, determined, and analytical. In order to succeed in this role, you need to possess wide knowledge and understanding of digital marketing trends and the ability to collaborate with your team in order to achieve the same goal – a unique and attractive presentation of products and reaching the target audience. If you feel you are the right fit for us, apply now!
Marketing Analyst Duties & Responsibilities:
Examine marketing conditions and determine potential sales of products and services
Study data, trends, strategies, and competition
Discover which products are currently wanted and who will purchase them
Measure online and offline performance of campaigns
Analyze customer data, database queries, and spreadsheet
Use web analytic tools, statistical tools, and management software tools to come to a conclusion
Collect and customers' feedback and wishes
Implement customer's wishes, suggestions, and demands in further campaigns
Conduct research about customers' buying habits
Identify target audience and work on attracting new ones
Create and conduct presentations and meetings to provide insights to other departments
Marketing Analyst Requirements:
Bachelor's degree in Marketing, Statistics, Economics, Business, or similar field
5+ years of experience in marketing positions
Proficiency in marketing research and statistical analysis
Advanced knowledge of tools and programs (Adobe, Omniture, MS Office)
Knowledge of SEM campaigns and SEO practices
Organizational, communication, and presentation skills
Creativity and team player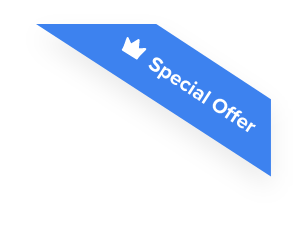 Joshua F.
Redline Electric & Solar

"The best recruiting platform on the market! VIVAHR allowed us to create a dashboard and applicant experience like no other!!"
Get more applicants from the
Best Job Boards
Post for free to 50+ job boards
Unlimited Job Postings
Unlimited Applicants

Sample Interview Questions For Marketing Analyst
Once you gather up all the received applications, you can use these sample interview questions for Marketing Analyst. They are here to help you narrow down your choices and pick the most suitable candidate for the job.
Personal 
Tell us a little bit about yourself.
What are your biggest traits?
Do you see yourself working in this company for 5 years?
Human Resources
How would your previous employer describe you in three words?
Why did you choose our company?
Why do you think we should hire you?
Management
Can you describe your biggest project and how you handled it?
How do you stay focused and calm during a busy day?
Are you comfortable with conducting presentations and meetings?
Technical Skills and Knowledge
What methods and tools do you use to collect feedback from customers?
How would you integrate social media in improving our performance?
Is there a skill that you would like to improve working here?
What are the Educational Requirements For a Marketing Analyst?
Marketing Analysts generally obtain Bachelor's or Master's degrees in marketing, business, communication, statistics, social sciences, computer sciences, or similar fields. Becoming a Marketing Analyst requires years of experience in marketing research and statistical analysis, thus internship programs, variety of experience in other marketing positions, and knowledge of different tools and programs are beneficial.
How Much To Pay a Marketing Analyst When Hiring
The approximate annual salary is between $25,500 and $88,500, which makes the median annual salary $62,075. Hourly pay goes from $13 to $43. The median hourly pay is around $30.
Frequently asked questions about Marketing Analyst
What are the working hours for a Marketing Analyst?
Marketing Analysts usually work 40 hours a week, which calculates to 8 hours a day, 5 days a week. They may work overtime or on weekends or evenings to meet deadlines
What are the most important qualities for a Marketing Analyst?
Primarily, Marketing Analysts should have great analytical and research skills. Besides that, they need to have excellent communication skills, both verbal and written, and organization skills. Creativity and an attractive approach to solutions and strategies are of great importance, as well.
What do 4 P's in marketing stand for?
The 4 P's of marketing stand for a "marketing mix". That is the way in which the product or service is brought to market, and it helps determine marketing options in terms of price, products, promotion, and place.
What is the ranking of marketing roles?
The lowest marketing level is junior, then there are assistant, executive, manager, consultant, and the highest level is a director.
Similar Job Descriptions as Marketing Analyst